Pamukkale, Turkey
One of the most popular natural sites of Turkey is Pamukkale. The name means "cotton castle", but actually it has no reference to the agricultural industry at all. The reason for such a name is the white scenery of landscape that is actually associated with the mentioned plant.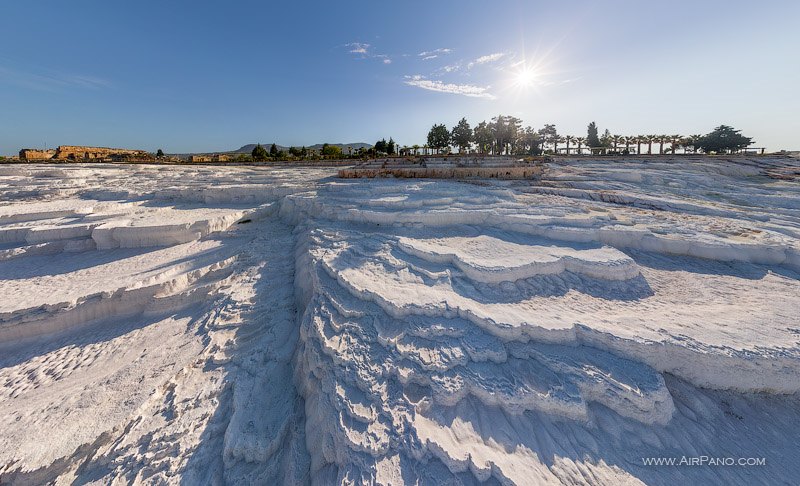 The water flowing down from Pamukkale hill creates the system of limestone-walled pools. The dazzling white terraces, that are actually travertine formations, appeared due to the deposition of salt that comes from springs rich with calcium. The AirPano team has already created panoramas of travertine terraces in Huanglong, China, so that now you can compare them to similar terraces on the other side of the planet.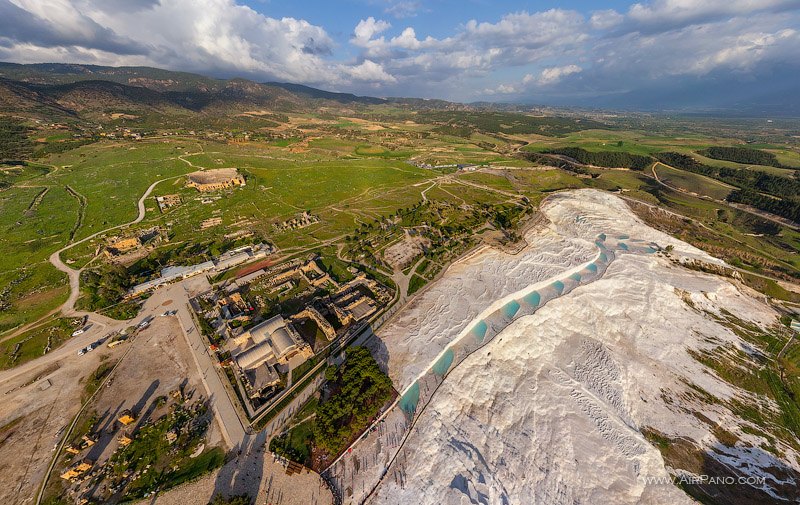 In Pamukkale, there are 17 hot water and mud springs that have the temperature ranging from 35 C° to 100 C° and contain different minerals, making it possible to heal micro wounds and prevent a lot of different diseases. The baths that now are open for tourists are named in honour of Cleopatra. But most probably the legend of Cleopatra who is said to have enjoyed the springs of Pamukkale is the fable created by local guides: there is no historical evidence proving the fact that the Egyptian ruler actually visited this place.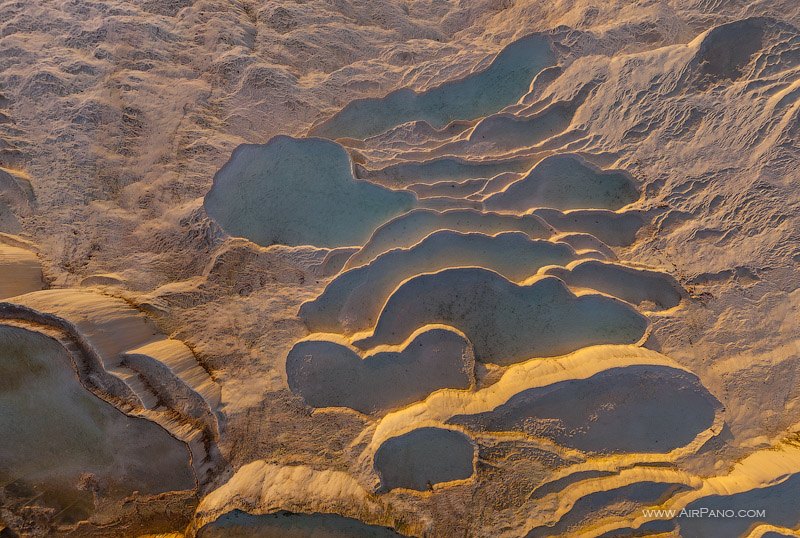 However, it is reliably known that people started inhabiting this hill back in the second millennium B.C. The city was called Hierapolis (Ancient Greek for "Holy City"). Unfortunately, the earthquake that occurred in the 1st century left the city almost in ruins; but eventually Hierapolis was restored and regained its fame. It was a health resort for well-off people who were looking for medical treatment. They used to come here from all corners of the Roman Empire, but some of them actually died here. They were buried according to the traditions of their native land. As a result the necropolis of Hierapolis with its diversity of tombs and grave monuments became the biggest ancient necropolis in Turkey.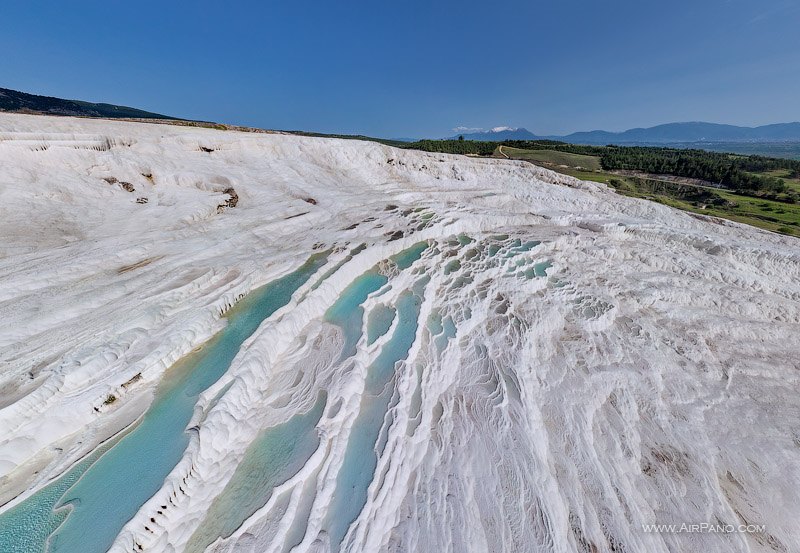 The Christian apostle Philip, one of the Twelve Apostles of Jesus, was crucified here by the Romans in AD 80. An octagonal temple was built on the spot where he is supposed to have been buried. Pamukkale can also be proud with one of the biggest antique theatres in Turkey — it has the capacity of 10-12 thousand people. You can also witness the ruins of temples dedicated to Apollo and Pluto (the ruler of the underworld).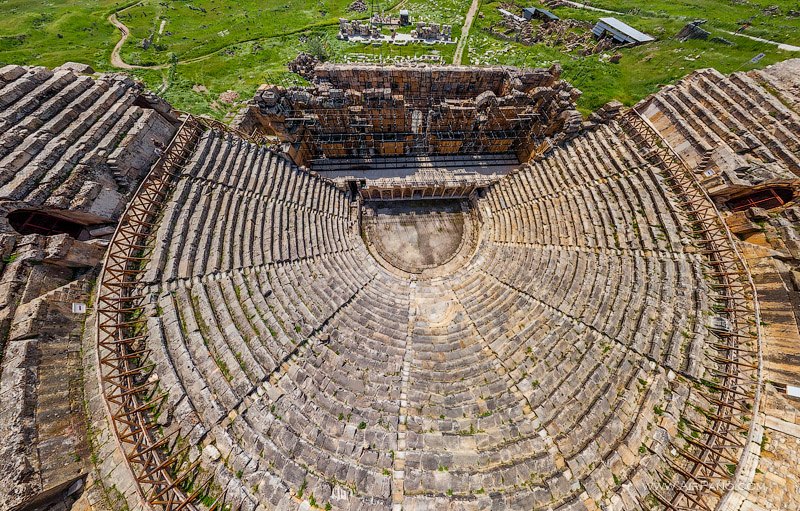 No wonder that such a place with a great number of historical, religious and natural monuments was designated as a UNESCO World Heritage Site. Even though you can't take a bath virtually, you may at least enjoy the beauty of these places with the help of our panoramas.
Photos by Stas Sedov and Dmitry Moiseenko
11 February 2016
Read more
Photogallery
360° Video
Add your review about "Pamukkale, Turkey"