Winter in Moscow City Centre, Russia
Moscow is considered to be a northern city and is strongly associated in the world with snowy winters. However, it is not so easy to capture a beautiful snowy winter in Moscow. But this year we were lucky: the city was covered in a white blanket for more than two months. Though spring is here, we still want to share the gorgeous winter views of the capitals sights – the night flight above Moscow River, the Kremlin, the Cathedral of Christ the Saviour and the monument of Peter the Great.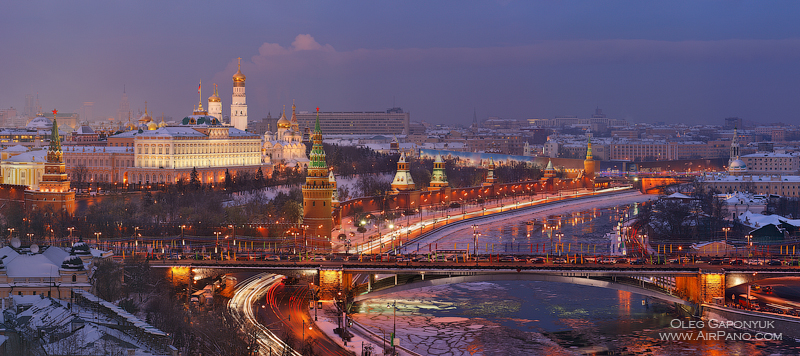 Autors of video and photo: Stas Sedov, Sergey Shandin, Oleg Gaponyuk, Nickolay Denisov
14 April 2017
Read more
Photogallery
360° Photo
Add your review about "Winter in Moscow City Centre, Russia"