Moscow Kremlin at Night

Remember the story on how our photographer Dima Moiseenko bought a book called "Ten Easy Ways to Improve the Quality of Your Photos" in a supermarket? The fourth advice in this book was: "Buy a sturdy tripod. It will allow you to secure your camera very well when you shoot at night." Without delay, we went to the store and bought the sturdiest tripod we could find. This spring Dima Moiseenko became the first man in the world who shot a fantastic areal panoramic view of Las Vegas at night from his heavy-duty tripod installed in the helicopter.
Inspired by his success we decided to shoot a panoramic photo of Moscow at night. Considering that there were no real helicopters allowed above the city of Moscow, we decided to use our small helicopter purchased in a toy store. We used it a lot for our Moscow photo sessions during daytime. For example, we used it for this panorama of Moscow State University. However, we couldn't attach Dima's large and sturdy tripod for night photography to our little helicopter. The helicopter simply couldn't take off.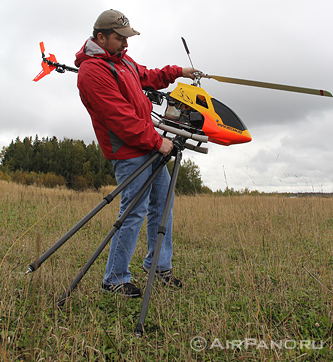 We spent all night trying to solve this problem, but nothing came to our minds. The following morning we gave up and called Dima asking to read us next advice from that wise book. Dima was shooting a wedding at that moment, but after hearing our cry for help, he asked the groom and the bride to wait while he opened the book and read the following passage into the phone: "If you have weight or luggage space limitations you can buy a small light travel size tripod for tourists."
As usual, a genius solution was the simplest one, and it was laying on the surface. We went to the camera store again. The store manager remembered us from the last time, when we spent half of the day choosing the largest, heaviest, and sturdiest tripod in his store. We told him that this time we needed the smallest, lightest, and most compact tripod. He looked at us with a great interest and asked: "What are you going to shoot?"
To keep our know-how a secret, I evasively replied: "We are under-water photographers. One of our guys almost drowned with that heavy tripod, this is why we are looking for a light one now." The store manager left and returned with a very good palm-size model.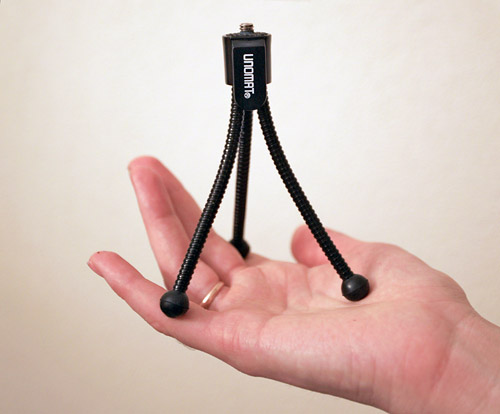 "If you have an emergency situation under water, — said the manager — you can just leave it there. It's only 1 dollar. We use these tripods in our store as price tag holders, but it'll serve your purpose just as well."
Encouraged by the attractive price we purchased two tripods and left. We attached our new tripod to the helicopter and tried to fly it again. The helicopter lifted off the floor for a moment, but something kept pulling it down. After a short but powerful brainstorm we got an outstanding idea. We ran to the camera, removed 16GB flash card and replaced it with a 4GB one. Voila! With 12GB off its propellers, our helicopter soared into the air.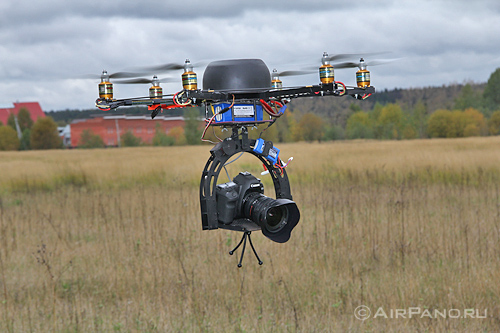 This is how we shot our first panoramic photos of Moscow at night from the radio-controlled helicopter — we used a very simple, small but sturdy and affordable tripod, and a lightweight flash card.
24.12.2011
Read more
Photogallery
360° Video
Add your review about "Moscow Kremlin at Night"