Perast, Bay of Kotor, Montenegro
The Bay of Kotor is the largest and most beautiful bay in the Adriatic Sea. The high rocky mountains preserve the atmosphere and history of these places. The coastal town of Perast was once part of the Republic of Venice, but now it is a colorful attraction in Montenegro.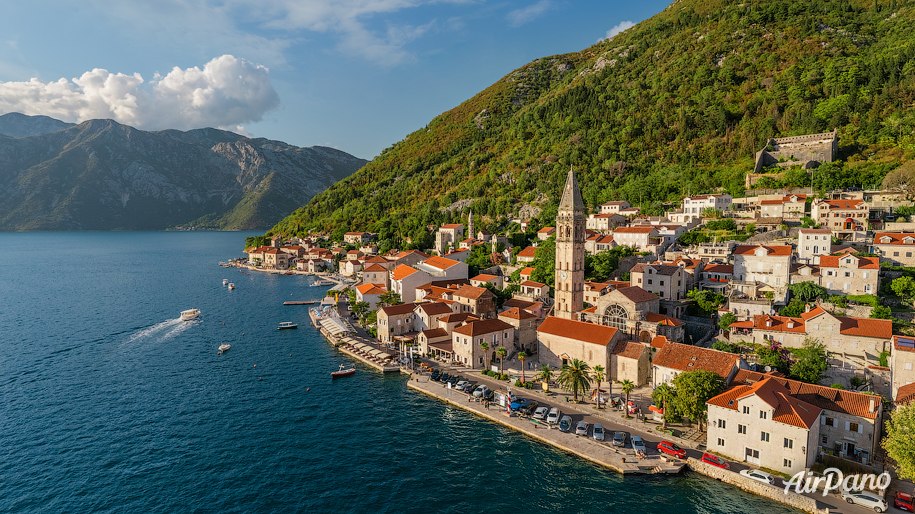 Right off its coast lies a peculiar islet. It is called Gospa od Škrpjela, which means Madonna on the Reef or Our Lady of the Rocks. Legend has it that a miracle-working icon of Our Lady was found on the reef in the 15th century. The people of Perast decided to build a church on this site and began to pile up stones and pieces of wrecked ships – so the bay became home to a man-made island. The church in its present form was built by the Venetians in 1630.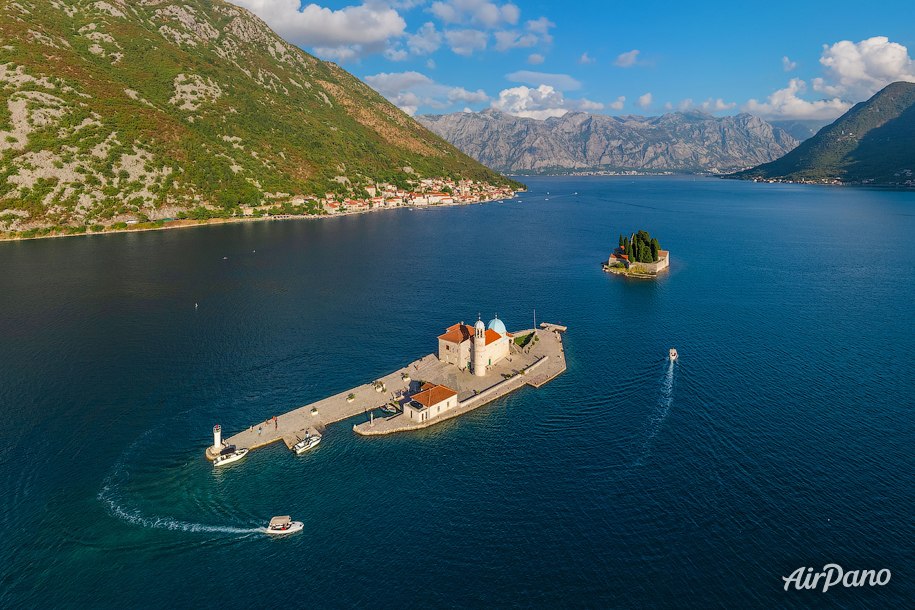 The adjacent islet of St. George is the greenest of all the islands in the Bay of Kotor. A Benedictine monastery was founded here in the 12th century or even earlier. Most of the area is occupied by a graveyard: many Perast residents and ship captains found their final resting place here, under the canopy of centuries-old cypresses. That is why it is unofficially known as the Isle of the Dead.
One of the main attraction of Perast is the bell tower of St. Nicholas Church. Rising 55 m into the sky, it is the highest one on the eastern shores of the Adriatic. Historically, the town used to be an important stronghold, as evidenced by a number of towers. Perast was also a rich trading town, which made it possible to erect three hundred churches and palaces in a small area. It is a unique Baroque open-air museum.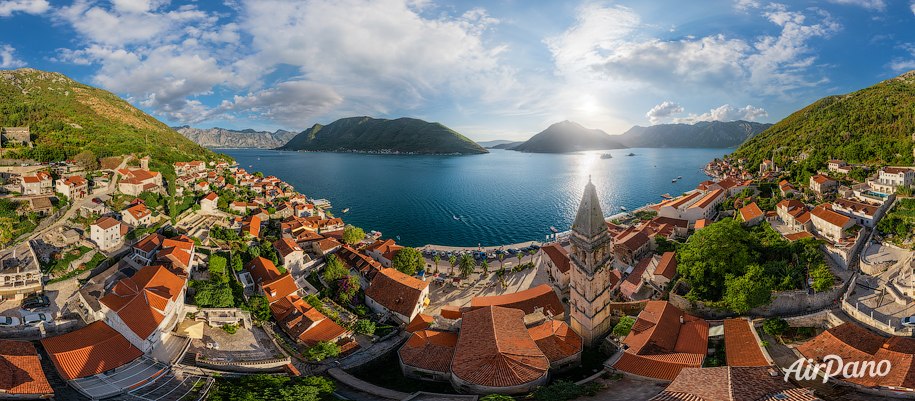 Photo and video by Stas Sedov
06 May 2022
Read more
Photogallery
360° Photo
Add your review about "Perast, Bay of Kotor, Montenegro"