Porto Venere, Italy
There are so many stunning picturesque places in the world, but still, nothing can compare to Italy. The AirPano team has already created more than one hundred panoramas dedicated to this country: both world-known monuments and small cosy villages with their own charm. You can get acquainted with the beauties of the Ligurian coast through the panoramas showing the sights of the Cinque Terre National Park. This Park, together with Portovenere comune, was listed as a UNESCO World Heritage Site in 1997.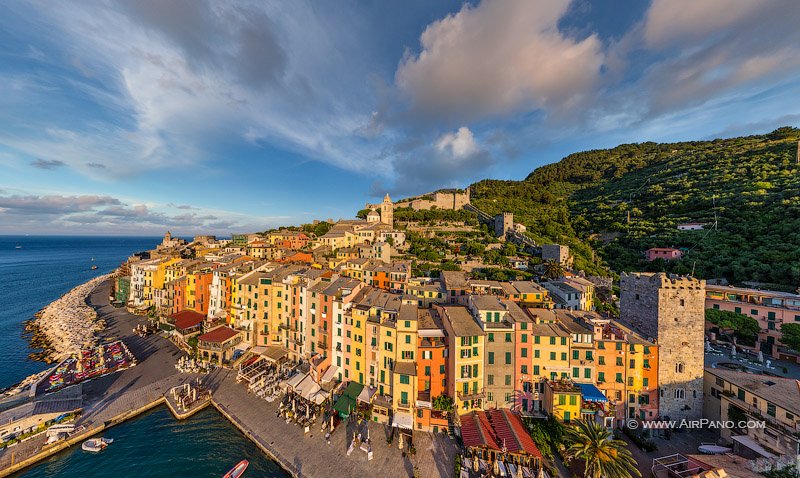 Portovenere lies at the southern end of a peninsula, which forms the western tip of the Gulf of La Spezia, also known as the Gulf of Poets. The commune of Portovenere (municipal unit) comprises three villages (Fezzano, Le Grazie and Portovenere), and three islands (Palmaria, Tino and Tinetto). Having been founded in the 1st century BC, the village was given the name (which can also be spelled as Porto Venere) in honour of the temple dedicated to Venus, which once had been standing there. In the 5th century this temple was replaced by the Roman church of Peter the Apostle. Later, in the 12th century, the church was slightly rebuilt and became a perfect example of the Italian Gothic with its traditional mixture of dark and light materials. There had also been the ancient temple dedicated to Jupiter, in 1098 it was replaced by the church of St. Lawrence created in the Romanesque style. Both these buildings are the main sights of Portovenere now.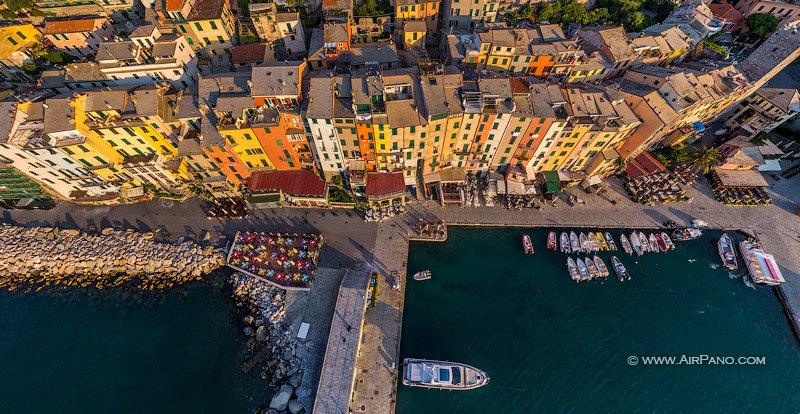 One more reminder of the history between the 12th and the 16th century is the Castle of the Doria family — one of the most influential families of that time. Surrounded by ancient trees and a chain of rocks, this castle was not just the estate of this aristocratic family, but also served as a fortification.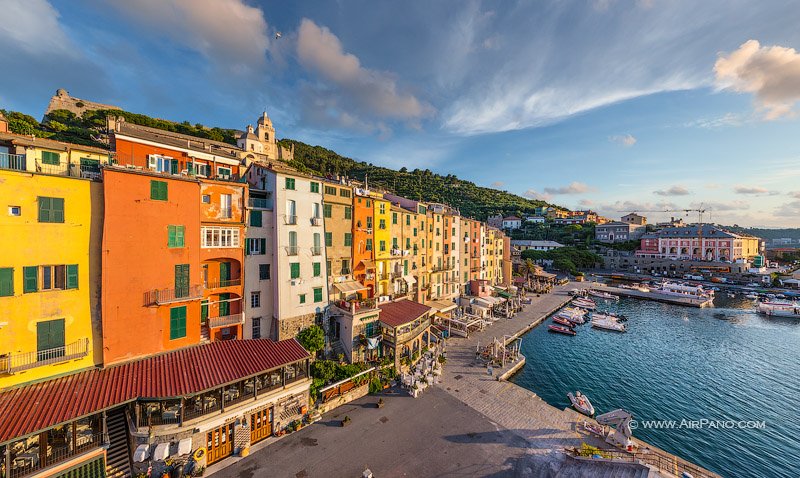 The village of Le Grazie has preserved its medieval historical centre with some major monuments: the Olivetans medieval convent and the Church of Our Lady of the Graces dated the 14th century. The ruins of the Roman villa dated the 1st century BC can also be seen here. As for Fezzano, the most interesting buildings of this village are the church of St. John the Baptist, dated 1740, and the newly restored Villa Cattaneo.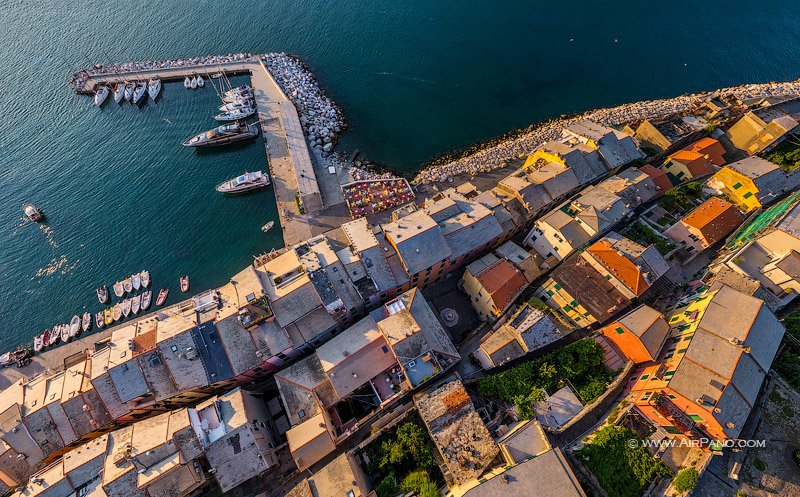 Portovenere can also be proud of its natural places: the cavity of the Doves, the semi-submerged cave of Grotta Azzurra, the submarine ridge of Tino Island. There is also the Byron's cave located at the spur of rock below the church of St. Peter. It was named after the famous poet George Byron, who is said to be looking for meditation and inspiration in this place.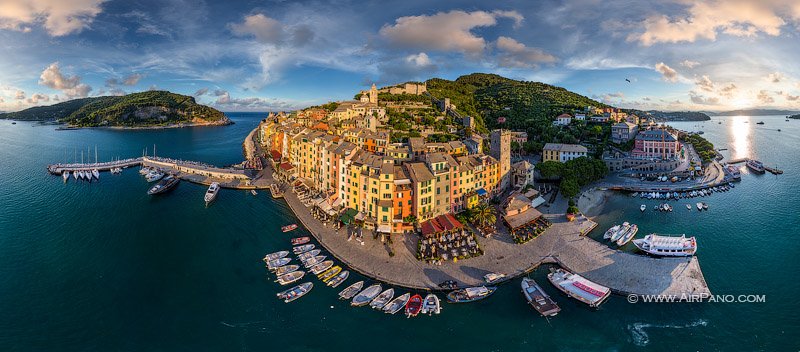 We are quite sure that you will also find some inspiration and elevated thoughts while taking the virtual tour around this wonderful corner of Italy.
Photos by Stas Sedov, Sergey Shandin
4 March 2016
Read more
Photogallery
360° Video
Add your review about "Porto Venere, Italy"