Cancun, Mexico. Blue water scenic flight
Cancun is one of the most famous resorts towns in Mexico visited by almost seven million tourists every year. Half a million of local residents are involved in tourism industry and work hard to provide guests with high quality recreational experience. Cancun is known for blue water and endless sandy beaches. Many tourists who have visited Cancun say afterwards that no other spot in the world can offer such amazingly beautiful blue water.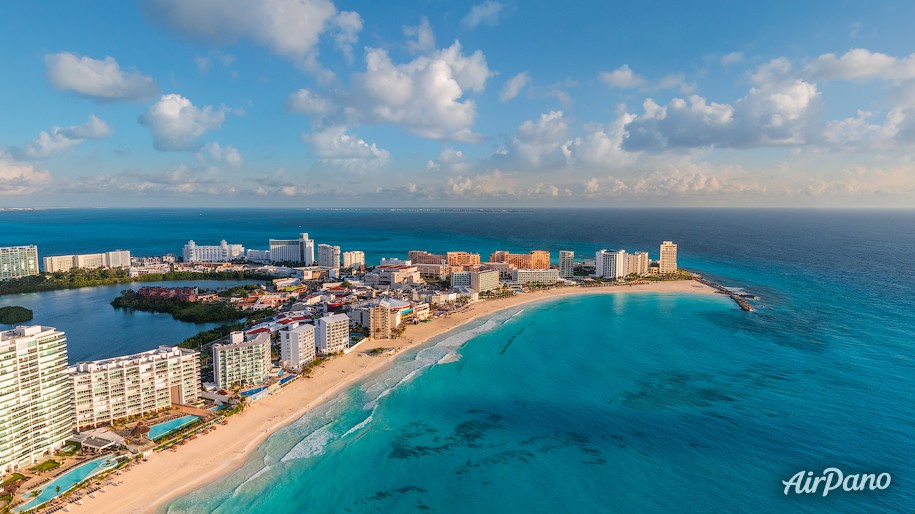 Meanwhile, in 1970, less than half a century ago, only three people lived here, and the only activity they did was looking after a coconut plantation. Total population of the area was only 120 people, including residents of neighboring fishing villages. However, excellent geographical location and climate prompted a resort. But at the time there were no investors who believed that a coconut farm could be turned into an upscale vacation spot, and the first nine Cancun hotels were financed by the Mexican government.
Cancun is located on the sandy shore reminiscent of number "7", measuring 400 meters in width and 30 kilometers in length. The quality of Cancun's snow-white beaches is so high that not so long ago a wealthy American businessman purchased several barges of local sand for his country residence in New York.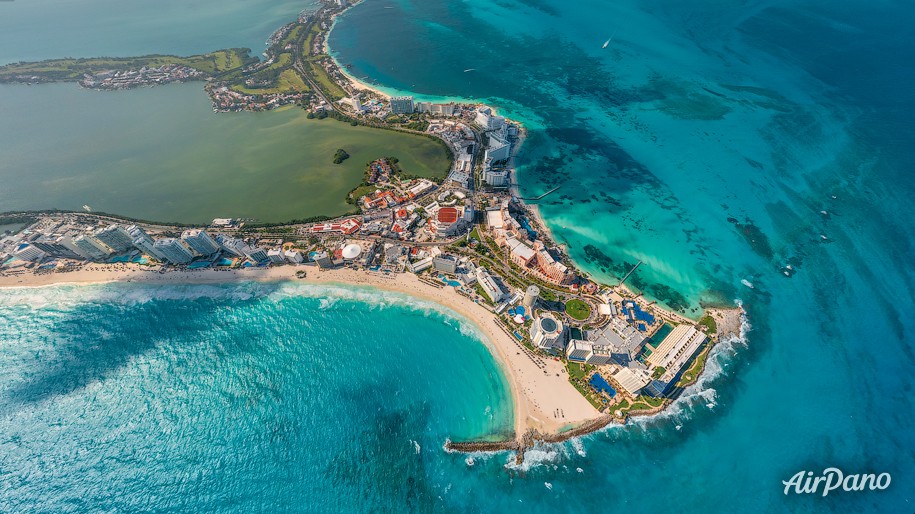 "Seven" divides this resort town in two parts. The smaller part is characterized by a calm sea, because it's cut off from the ocean by Isla Mujeres (Spanish for Island of Women). And the main attraction of the longer stretch of the shore is constant unstoppable waves coming from the open ocean.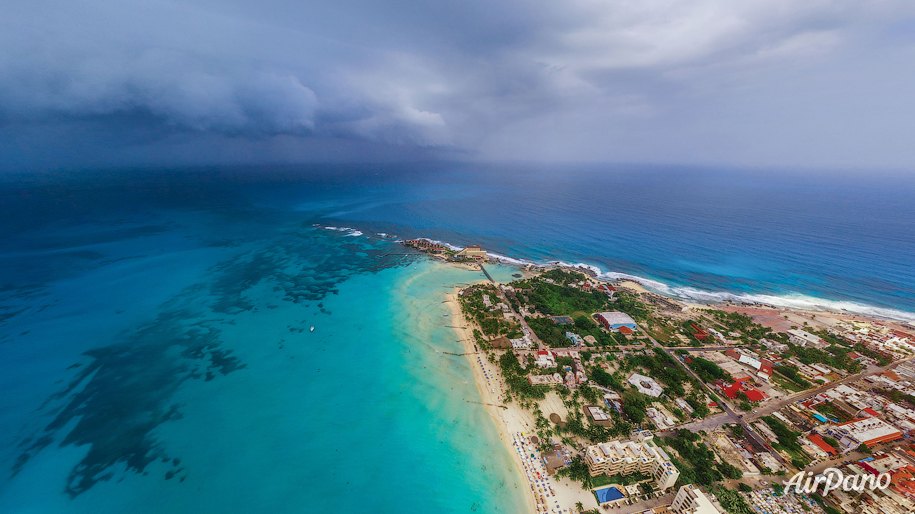 Cancun waters attract not only surfers, but also scuba divers: the water here is very clear, visibility in some places is 100 meters. Palancar Reef stretches along the coast, which is one of the biggest coral reefs in the world. Also there is a famous Pit Cenote can be found. The representatives of the ancient Maya civilization definitely had the knowledge of how to enter the kingdom of the Dead: according to their mythology, every time when a part of a limestone cave hiding the groundwaters collapsed, the gates to the other world appeared. This hole filled with water is named "cenote".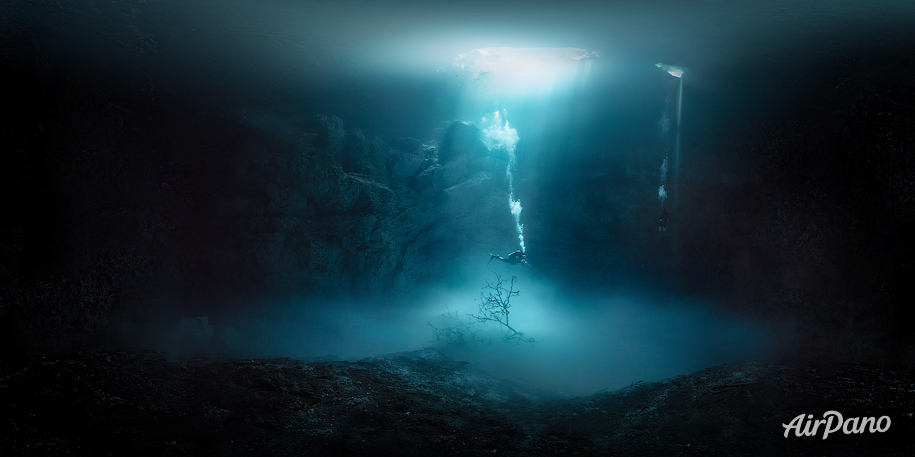 Video and photos by Stas Sedov and Olga Shutova
02 December 2022
Read more
360° Photo
Add your review about "Cancun, Mexico. Blue water scenic flight"