Relaxing Flight over Miami, USA
Miami is one of the most well-known cities in the United States. It is located on the Atlantic coast of Florida; it is a popular resort and a major financial center. Many movies and TV shows were filmed here, from Charlie's Angels and Dexter to Only Girls in Jazz and Scarface. A video walk with AirPano will show you a calm and beautiful Miami: its majestic skyscrapers against the endless ocean.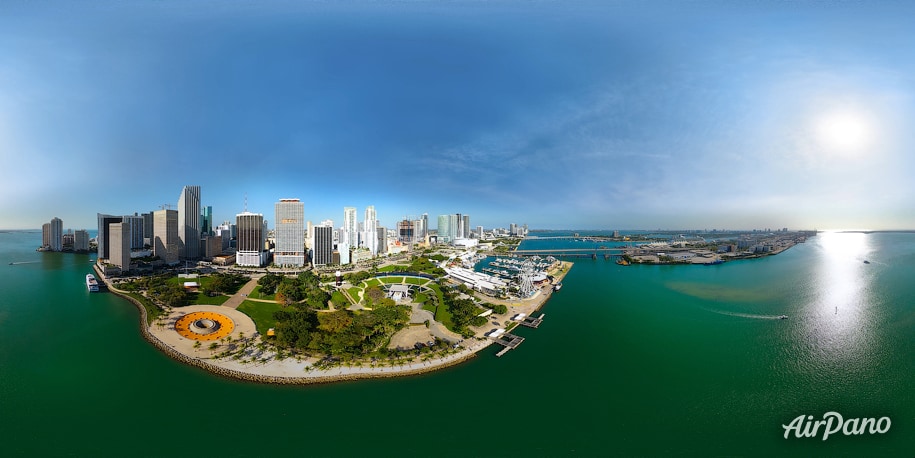 Nearly half a million people live here, the city ranks third in the country in terms of the number of high-rise buildings. A total of over three hundred skyscrapers were built here, with 58 of them being 150 m (492 ft) high. That is why the landscape of Miami is primarily the "giants" pointing to the sky, which look spectacular both in daylight and especially in the bright night illumination.
On the waterfront, you can see the Sky Views Miami Observation Wheel. It is 60 m (197 ft) high. The adjacent harbor is called Miamarina at Bayside; it can accommodate yachts that are as long as 70 m (230 ft). And it's not the only marina in Miami, a port city that claims to be the cruise capital of the world.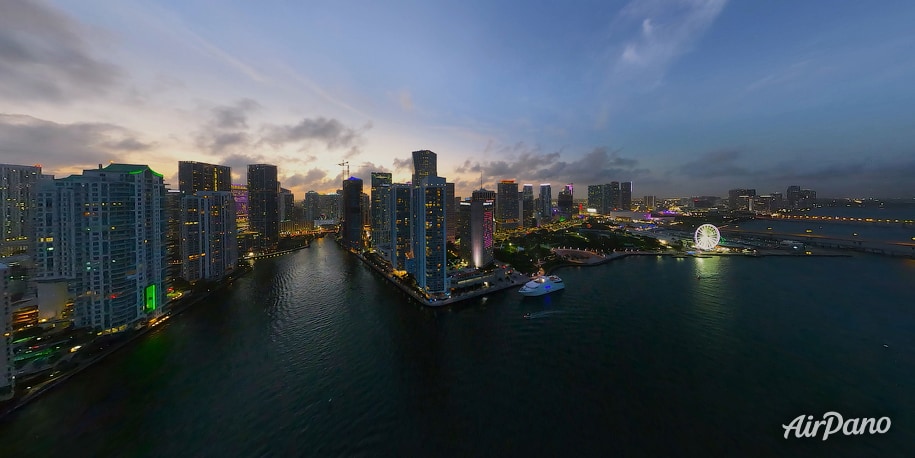 Highways are another hallmark of Miami. But despite the urban landscape, it is also a very green city: there are at least a hundred parks. It is estimated that each resident would need to walk no more than ten minutes to unwind in the lap of nature! And Biscayne Bay is full of coral reefs and contains the remnants of old shipwrecks, which attracts snorkelers.
Right across the coastline of Miami itself lies a network of artificial barrier islands - not only do they allow more buildings to be built in the city, but they also protect it from hurricanes. They are connected to the mainland by bridges, which you can also see in this panorama. We hope you have enjoyed your trip with AirPano to this famous American city!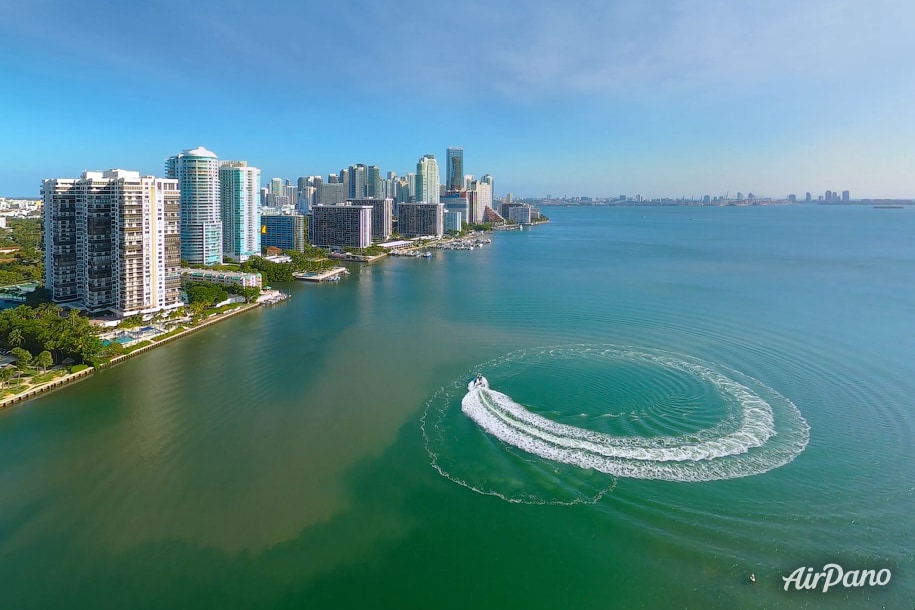 Video by Dmitry Moiseenko
7 October 2022
Read more
360° Photo
Add your review about "Relaxing Flight over Miami, USA"