Kauai Island, Hawaii
The North Pacific Ocean hosts the Hawaiian Archipelago: 136 large and very tiny islands. Today, we will visit two of them, Oahu and Kauai. They have a common volcanic origin, but each has its own distinctive features and is interesting in its own way.
Island of Kauai epitomizes the exotic nature of the Hawaiian archipelago. It is dubbed "Garden Island"; there are several parks and nature reserves created here. The amazing coastal cliffs with their bizarre landforms are part of the Nā Pali Coast State Wilderness Park. Deep narrow valleys cut by waterfalls and turbulent rivers drop sharply into the sea, and in the lowlands there are wide terraces with stone walls. In total, this picturesque coastline stretches for 26 km (16 mi).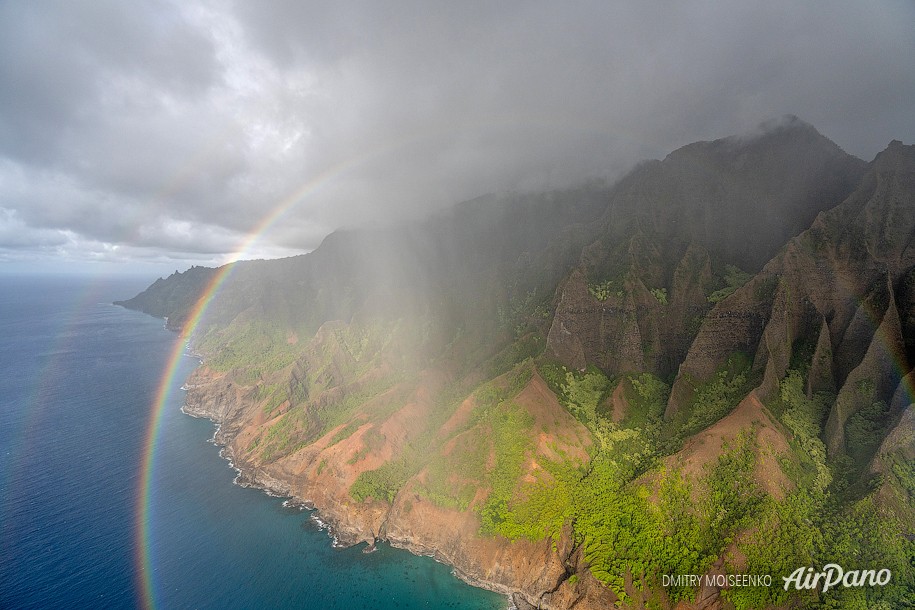 Waimea Canyon in the western part of the island is described as "The Grand Canyon of the Pacific": its landforms are even more fanciful. It was formed when part of the volcano collapsed, and its rocks are a feast for the eyes with their riot of colors. "Waimea" means "red water" in Hawaiian, which is exactly the color of the river when it becomes saturated with soil after rain.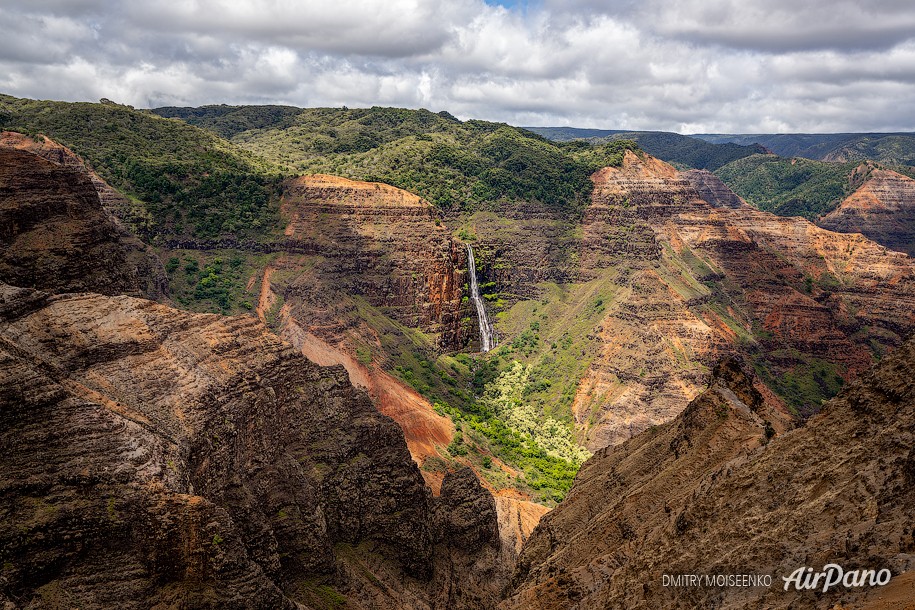 Kauai is also home to one of the "rainiest places on Earth". This is Mount Waialeale, which received 16,916 mm (666 in) of rainfall during 1982, with an annual average of over 11,000 mm (433 in) per year. To compare: the average annual precipitation in St. Petersburg, which is considered a rainy city, is about 662 mm (26 in), while Norway's Bergen, where it rains all year round, can only boast an annual average of 2,250 mm (89 in).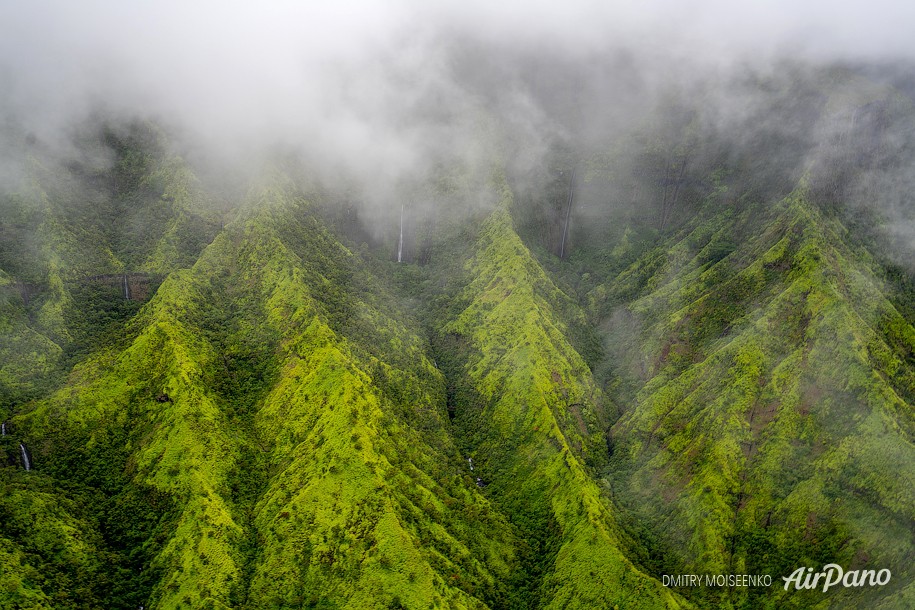 Waialeale, with an elevation of 1,569 m (5,148 ft), is the island's second highest peak; the highest one is Mount Kawaikini: 1,598 m (5,243 ft) above sea level. It, too, is constantly wrapped in clouds that bring rain, but then the rays of the sun are reflected in the water droplets, becoming a rainbow.
You can see now that Hawaii is not only a sunny and beach state, but also a landmark of geology and nature.
Photo by Dmitry Moiseenko,
10.02.2023
Read more
Photogallery
360° Video
Add your review about "Kauai Island, Hawaii"