Honolulu, Hawaii
Oahu is the most populated island in the Hawaiian archipelago. And although it is only the third largest among this group of islands, it is here that the capital of the state of Hawaii, the city of Honolulu, is located.
The word "Honolulu" from the Hawaiian language is translated as "sheltered harbor" or "calm port". Favorable tropical climate, rich nature, beaches and waves make it a popular destination for tourists from all over the world.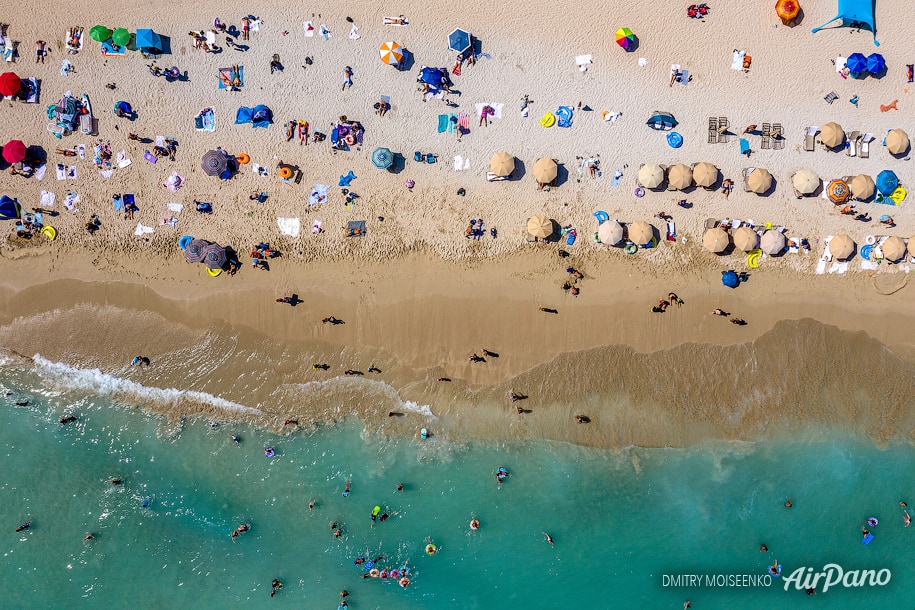 The most famous beach is Waikiki. Back in the 1800s, the Hawaiian royal family preferred to relax and surf here. The first high-rise hotels in Waikiki were built in 1955, and they blended harmoniously into the hilly green landscape.
In total, there are about 130 beaches in Honolulu, and all of them are famous for their turquoise water and clean sand. There are also architectural monuments here, and extremely interesting natural places - such as Diamond Head. It is a 500,000 year old volcanic cone formed by the eruption of the Koolaou volcano.
Its English name was given in the 19th century by sailors who discovered calcite crystals on its slopes and mistook them for diamonds, and the indigenous people call the mountain "Liyahi" ("tuna"): its shape resembles the curve of the dorsal fin of this fish. From here you have panoramic views of Honolulu.
Another way to admire the exotic city is to walk through this virtual tour with AirPano!
Photo by Dmitry Moiseenko,
04.08.2023
Read more
Photogallery
360° Video
Add your review about "Honolulu, Hawaii"