Machu Picchu — the ancient city of the Inca Empire
Machu Picchu is a mysterious Inca city built in the middle of the 15th century and the main attraction for which travelers go on tours in Peru. It is located about 100 km from the capital of the Inca Empire, the city of Cusco, in the mountains at an altitude of 2450 meters above sea level and it is a place very hard to get to.
I don't remember the beginning of our journey to Machu Picchu that well... Dima and I flew to Cusco (3600 m above the sea level), and after continuous bargaining hired a cab for local sightseeing. I felt sort of alright in the beginning, but when we arrived to Pisac, the ancient Inca Fortress (about 4000m altitude), my un-acclimatized body inevitably gave up to the altitude sickness.
We planned to spend a night on the way to Machu Picchu in Ollantaytambo at 2600-2700m altitude. I am grateful that Dima booked a hotel there and not in Cusco. I remember only one thing — dragging my feet from taxi to the hotel room and crashing on my bed.
Next morning we took a train to Machu Picchu. By the way, curiously enough there are two types of trains on route: Cusco — Ollyanta — Machu Picchu: one type for locals, and one for tourists (not sure if it is true for the rest of the country though). Meaning if you are a foreigner, you won't be able to purchase a local train ticket. It's definitely something to keep in mind when planning a trip.
The train arrives to a little town located at the bottom of the canyon. One can reach the ancient ruins by a long tiring hike, or by a tourist bus.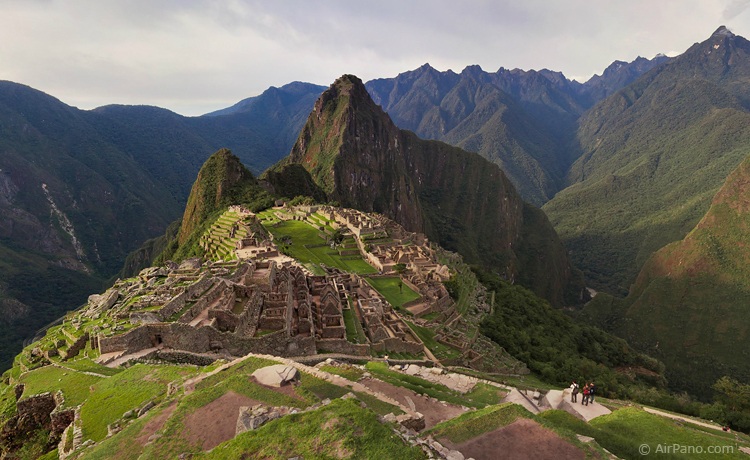 One of the most impressive place was Huayna Picchu. The path to this mountain goes through about 500m elevation. The trail is made of stone steps. All steps are counted: 1700! Usually the path takes one hour and a half, but we spent about two hours climbing up with our backpacks. We got into the storm on the way and got soaked through and through.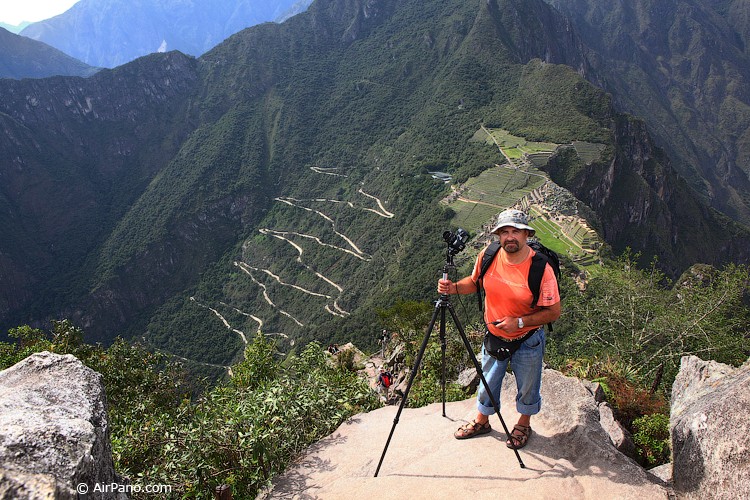 The view of Machu Picchu from the top of that mountain was magnificent! It is absolutely worth time and effort.
19 March 2012
Read more
Photogallery
360° Video
Add your review about "Machu Picchu — the ancient city of the Inca Empire"