Miami Beach, Florida, USA
Miami Beach is one of the most famous resort cities in the world. It is located opposite the City of Miami, on the island between the Atlantic Ocean and Biscayne Bay. In the middle of the 19th century, this territory belonged to the mainland, but the development of the port required the creation of water canals, so the peninsula of Miami Beach turned into a separate land.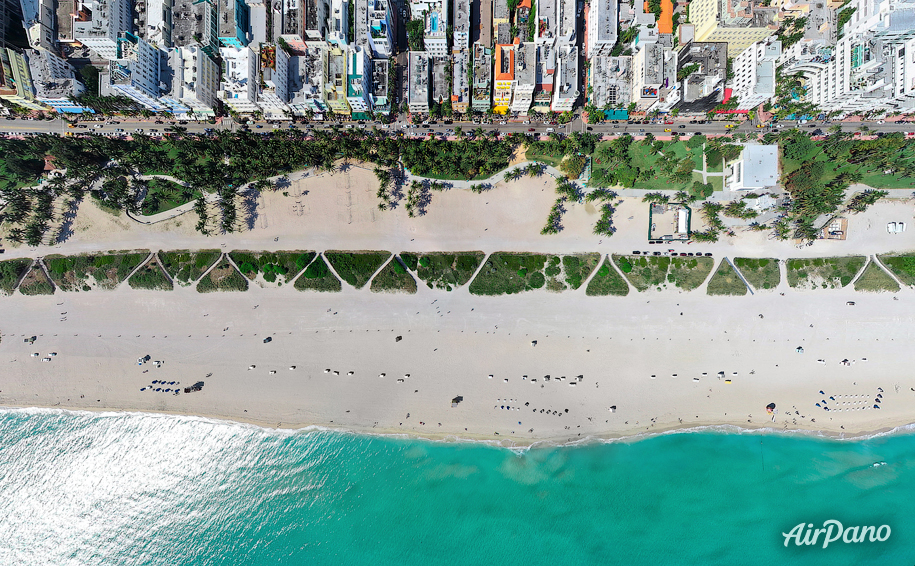 A 3-kilometres-long wooden bridge was constructed to connect the island to the mainland. It was the world's longest wooden bridge at the time. It has been reconstructed by now and runs alongside small artificial islands. Brickell Key island is among them: a new owner created a new shape by uniting two smaller islands.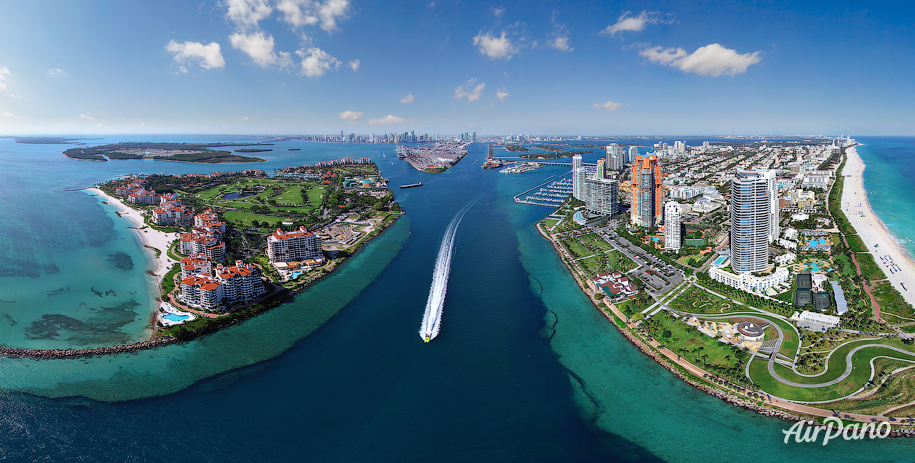 Luxury estates facing the ocean were built on the territory of the man-made islands. These are, for example, Palm Island and Star Island: the neighbourhoods where celebrities and wealthy people live. One cannot get inside the estates, but the streets are open for visiting. There are special tours allowing to look behind the fence or at least to see the gates of such celebrities like Anna Kournikova, Matt Damon, Shakira, Iggy Pop, Julia Roberts and Ricky Martin.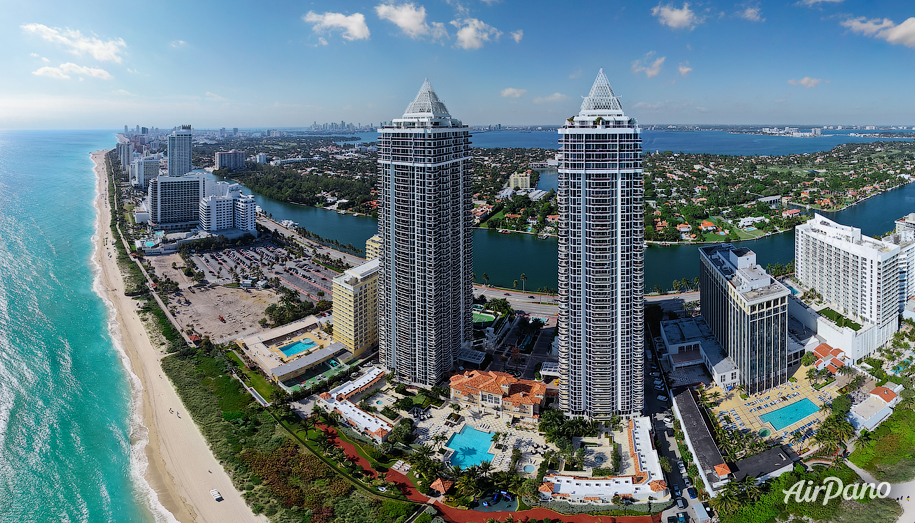 One of the most famous property owners of Palm Island is a legendary gangster Al Capone. In 1928, he obtained a luxury mansion at the cost of only $200,000. A quarter of a century later, his widow sold the property, and now the house where Al Capone plotted the infamous St. Valentine's Day Massacre is looking for a new owner ready to pay $14,000,000 for purchasing this mansion.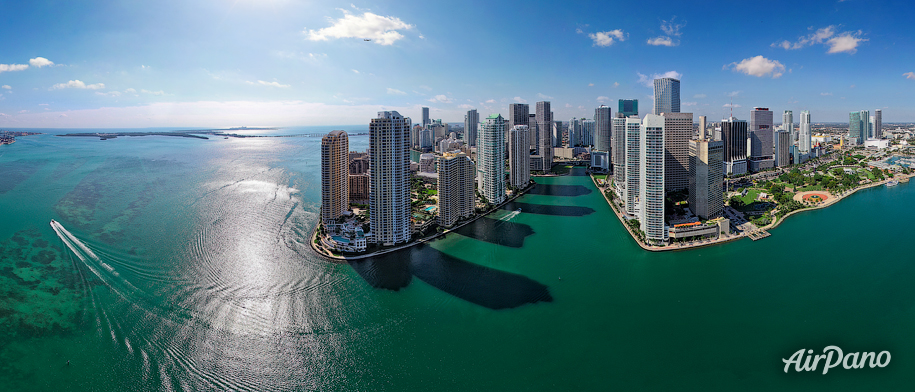 The mainland offers marvellous views, too. Together with the development of Miami Beach, a district named Point View was created here: a businessman who bought these marshy lands improved this area and built houses for enjoying the ocean views. Miami Beach is primarily known for its beaches. At least 8 million people visit this place as tourists — it is 9 times more than the number of island residents.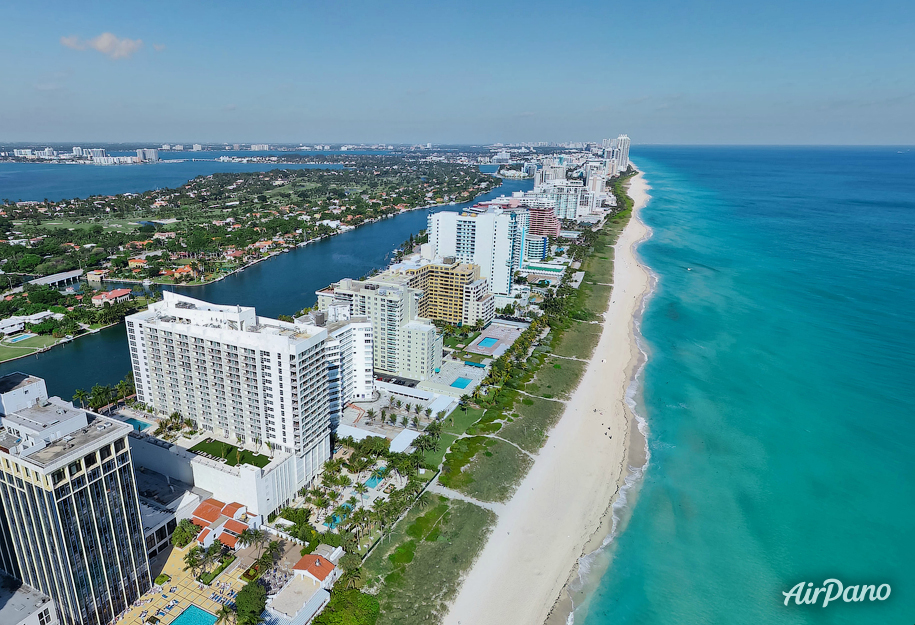 In addition to perfect weather and luxury beaches, Miami Beach is interesting for its history. Many hotels and residential buildings were created between 1923 and 1943, so now they have become the recognised architectural masterpieces. The ancient buildings of Miami Beach are considered the world's largest Art Deco collection. In 1979, this district entered in the National Register of Historic Places.
Video by Dmitry Moiseenko. Photos by Sergey Semenov. Stitching by Nickolay Denisov
23 January 2019
Read more
Photogallery
360° Photo
Add your review about "Miami Beach, Florida, USA"