Victory Day celebrations in Moscow 2016
The first victorious fireworks in Russia took place on December 21. 1709 in a form of and artillery fire due to the victory in the Poltava war. And in the USSR the first fireworks happened in honor of the liberation of the Russian Oryol and Belgorod cities during the Second World War on May 5, 1943 and was performed 12 times with canon fire from 124 units shooting at the same time. On the 9th of May, 1945, Moscow, at the Victory Day celebration (Victory of Russia against Germany in the Second World War) 1000 canon units fired 30 rounds each and were supported with 160 strong light projectors and colorful fireworks projectiles.
On the 9th of May, 2016 the 71st anniversary of the victory in the World War II was celebrated all over the country. The main celebrations took place in the capital and the evening sky was covered with fireworks above the Poklonnaya Gora, Vorobyivy Gory and other places.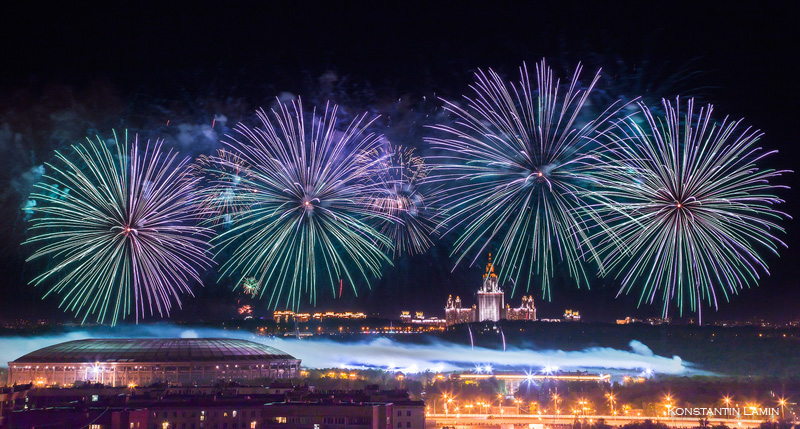 Photo by Konstantin Lamin
It is impossible to describe all this beauty in words, so the the AirPano team made a special photo shoot for everyone, who couldn't attend this activity.
The colorful fireworks from a birds-eye view looks very exciting.
Photo by Sergey Semenov, Dmity Moiseenko
9 May 2016
Read more
Photogallery
360° Video
Add your review about "Victory Day celebrations in Moscow 2016"