The old town Monemvasia
In the south of Greece lies the Peloponnese peninsula, washed by the Aegean and Ionian seas. But not only magnificent beaches attract tourists here: this is the cradle of Hellenic civilization and a place inextricably linked with the culture and history of Greece. This is where the Olympic Games were born; the famous Sparta was located here.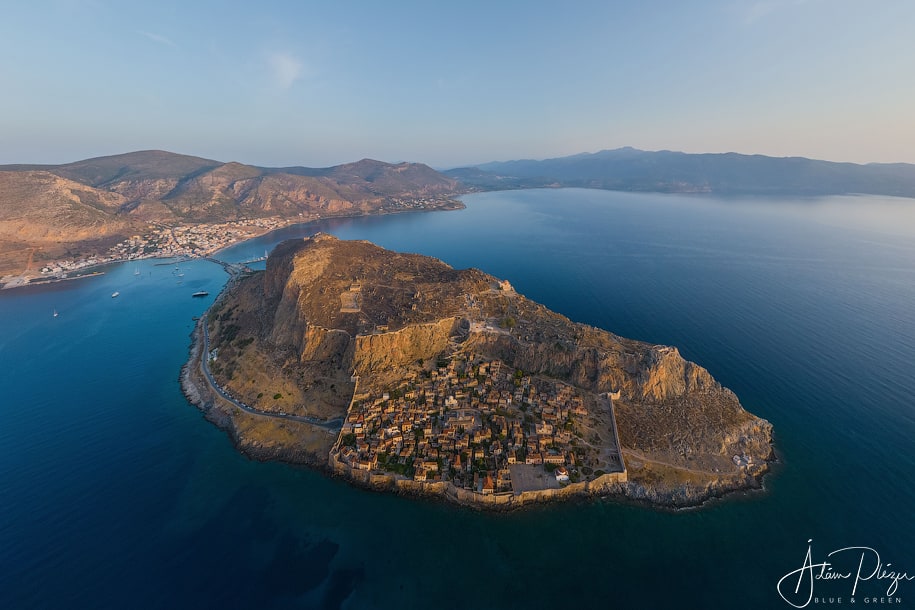 The name comes from the name of the mythical hero Pelops and the Greek word "nisos" ("island").There is a legend about how Tantalus, the father of Pelops, prepared a dinner for the gods from his son. When they realized what had happened, they resurrected the boy. Since then, Tantalus has been widely known in mythology for its "torments": standing in the water, surrounded by orchards, it cannot quench its thirst and hunger. But Pelops, whose childhood was overshadowed by such heartbreaking events, then lived happily ever after, married the royal daughter, produced worthy offspring and ruled many lands.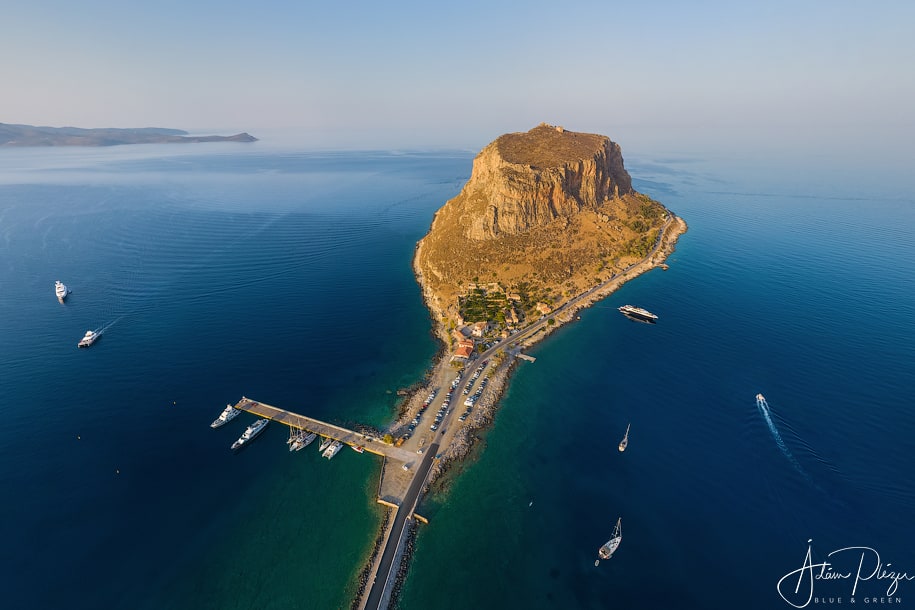 Among them is the peninsula, which received his name. In the Byzantine period, the Peloponnese was called "Morea", but in the 19th century it again returned the name of the ancient Greek character.
The peninsula with an area of 21,549.6 square kilometers is connected to the mainland by the Isthmus of Corinth and several bridges. It has a mountainous interior and deeply indented banks - an extremely picturesque combination! The picture is completed by fortresses, ancient stadiums and theaters, castles, monasteries, cozy towns and villages.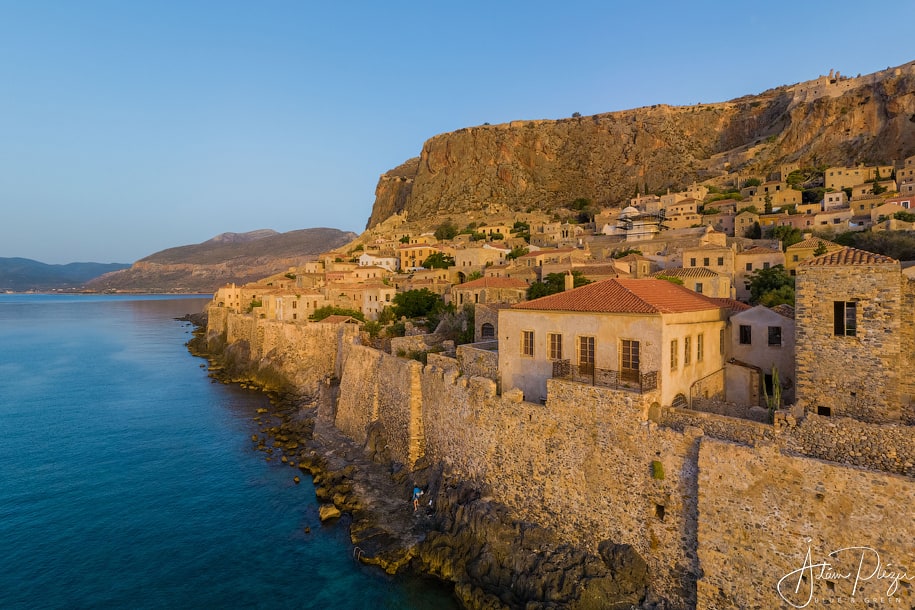 One of these amazing places in the Peloponnese is the rocky island of Monemvasia with a small village hidden from prying eyes. The island is connected to the southeastern coast of the Peloponnese by a single bridge. The name comes from the Greek "moni embasia", which means "one entrance".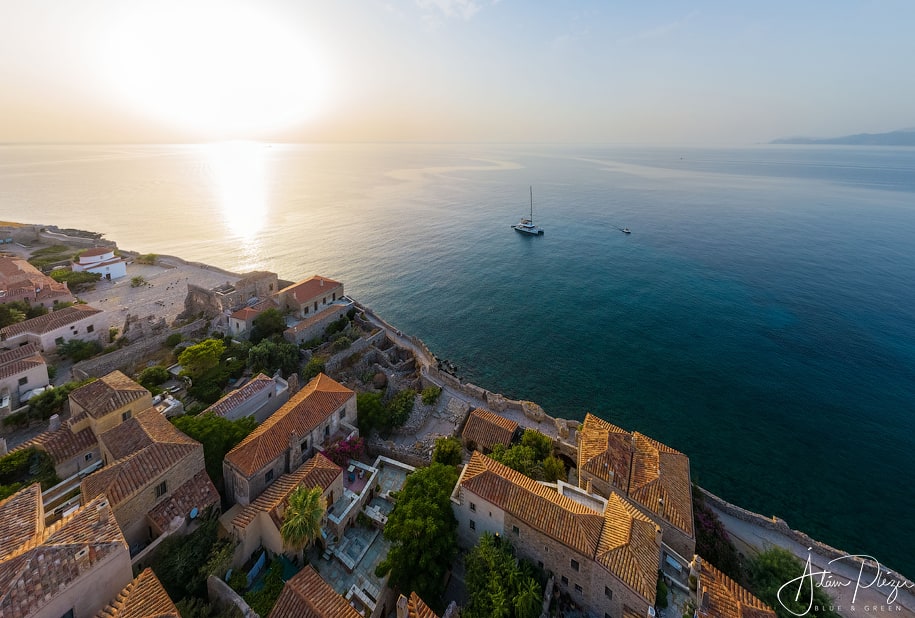 The first inhabitants of Monemvasia came here from the Greek region of Laconia, hiding from the Avar invaders who occupied this part of Greece between the 6th and 8th centuries AD. The island was first settled on the top of a mountain plateau. The ruins of an ancient settlement have survived to this day.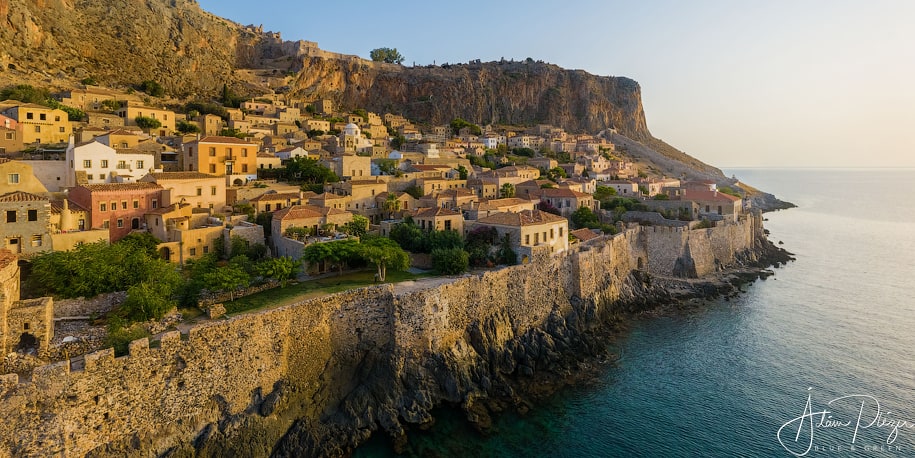 A fortified lower city was then built and, due to its unique protected position, Monemvasia was used as a fortress. In the days of the fall of Byzantium, Monemvasia was its main city and one of the significant trading centers of the Byzantine world. The city had up to 40,000 inhabitants.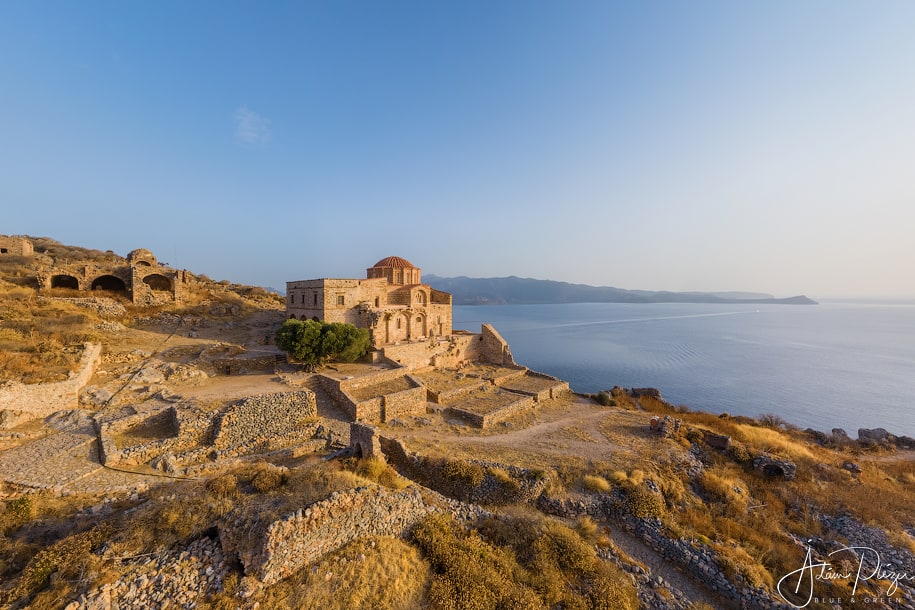 For several centuries, Monemvasia passed under the control of different peoples, until it gradually fell into decay. And only in the middle of the twentieth century the city began to revive as a tourist center and a major historical landmark.
Photos by Ádám Plézer
18 August 2023
Read more
360° Video
Add your review about "The old town Monemvasia"