Borobudur, Indonesia
A unique monument of history, architecture and religion is situated on the island of Java and its name is Borobudur. The destiny of this temple partly resembles the fate of the other famous temple complex — Angkor-Wat in Cambodia: both of them had been left and forgotten under thick vegetation of jungles for centuries and later were rediscovered by Europeans.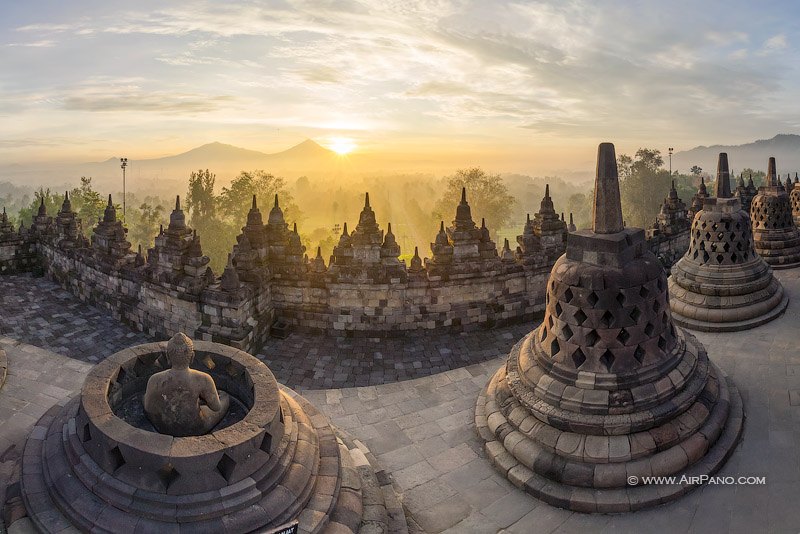 But Borobudur seems to be less fortunate. It was abandoned approximately soon after the eruption of the Merapi volcano in 1006. In addition to the trees that penetrate the cracks and gaps in the walls, further damage was done by a thick layer of volcanic ashes. During the whole 19th century, while some people were engaged in reconstruction and reclaiming of the temple, others were stealing and vandalizing precious and unique artifacts. Even the King of Siam, having visited Borobudur, could not resist the desire to take home eight cartloads of sculptures and a number of decorative elements.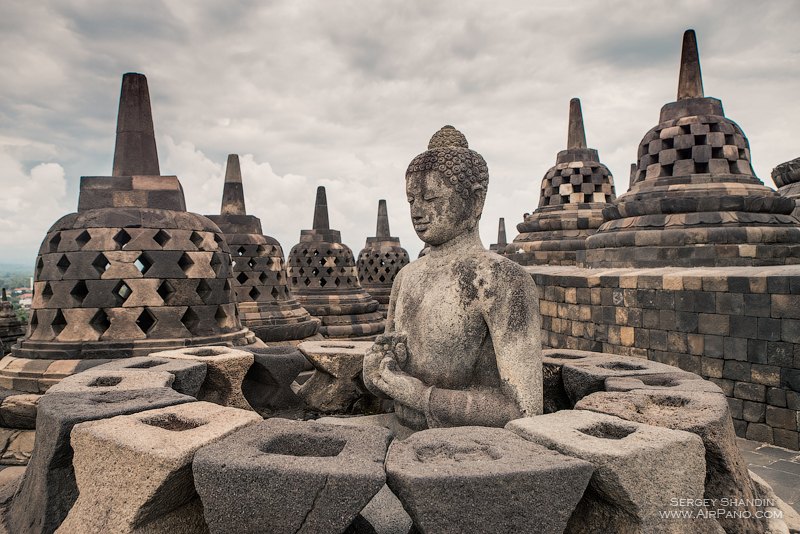 However, history devotees did not give up either. A major restoration began in 1907 and lasted till the end of the 20th century under UNESCO auspices, and now Borobudur is among other World Heritage Sites.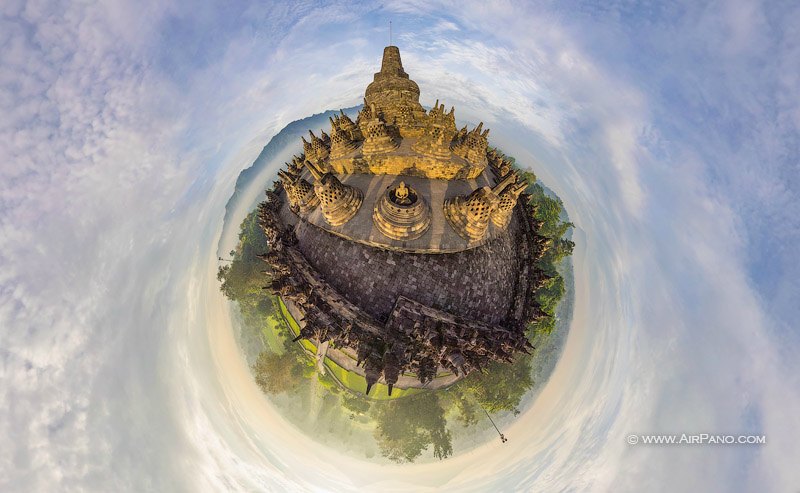 In spite of a loss of many significant details, scientists still can tell a lot about this monument. Borobudur is a Buddhist stupa and a related Mahayana temple. The construction was carried out in between 750 and 850 years by the rulers of the Mataram Kingdom — the Shailendra dynasty, and the name itself can be translated as "the Buddhist temple on a hill". The explorers developed a theory that initially Borobudur featured the form of a Buddha sitting in a lotus, and for this reason it had to be built on a lake shore or even surrounded by a lake. Geologists found certain sediments, proving this theory and the existence of an ancient lake near this place.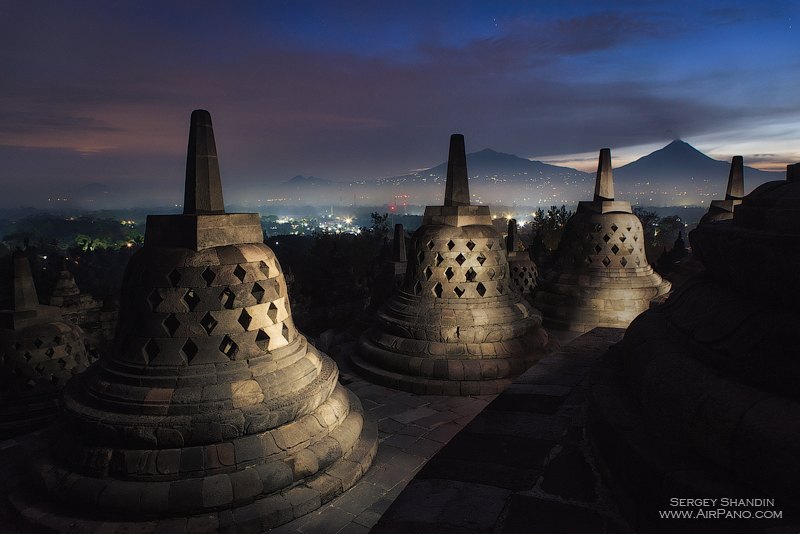 A huge stupa consisting of 2,000,000 stone blocks is established on a square basement (each side is 118 meters long!). First five levels of the stupa are square as well, the three upper levels are circular. The construction is topped by 72 smaller bell-shaped stupas with 504 Buddha statues inside and 1460 bas-reliefs featuring religious scenes.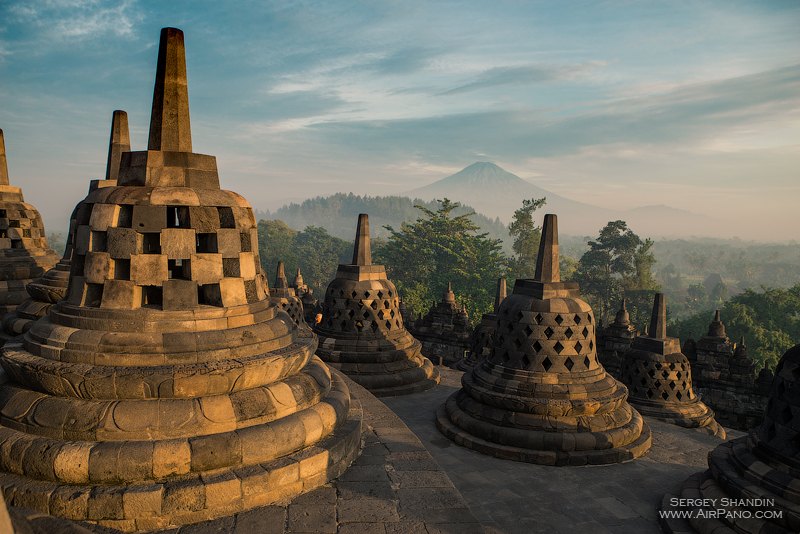 You can "read" the temple as a book: the pilgrim path that goes around each level of the temple reveals to the observers the steps of Buddha's life and his major teachings. And even people not following Buddhism can be inspired by the mightiness of culture and history of this remote corner of the earth.
You are welcomed to have a virtual journey!
Photos by Sergey Shandin
6 December 2016
Read more
Photogallery
360° Video
Add your review about "Borobudur, Indonesia"