Toledo, Spain
Spain has the second largest number of UNESCO World Heritage sites, being left behind only by Italy. It has the internationally recognised masterpieces of Gaudi, but there are far more outstanding architectural monuments in this country. A new AirPano tour is dedicated to the wonderful city of Toledo.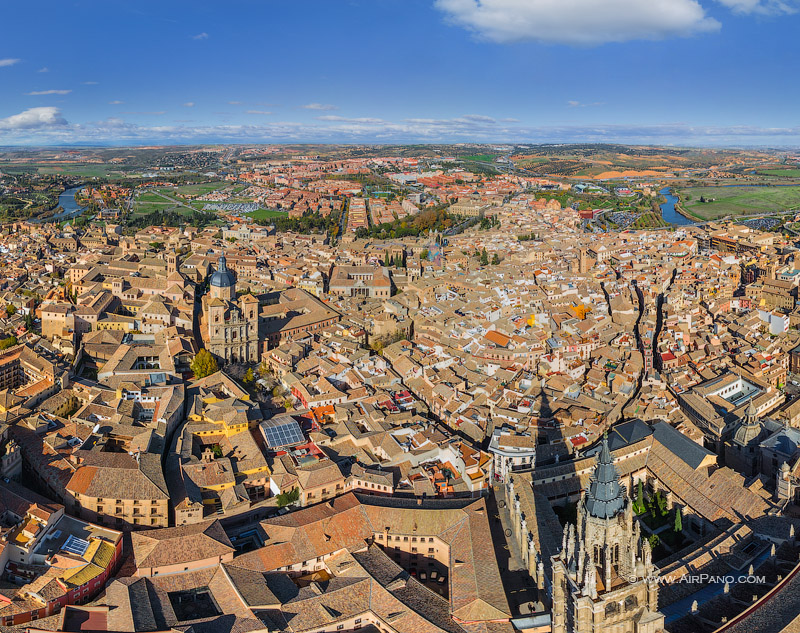 Toledo, being the capital of the autonomous community of Castile-La Mancha, is located in the very heart of Spain. The detailed history of this city can be described in several volumes: the first humans — the Celtiberians — had inhabited these lands many centuries BC. Then the area was something the Romans, the Alans, the Visigoths, the Moors and other folks fought for and left their trace here. In 1085, the city was seized by Alfonso VI the Brave that was the king of the Kingdom of Castile and León. During the following centuries, Toledo became a major economic and religious centre, and now it is one of the most interesting places in the country that has preserved its historical and cultural heritage.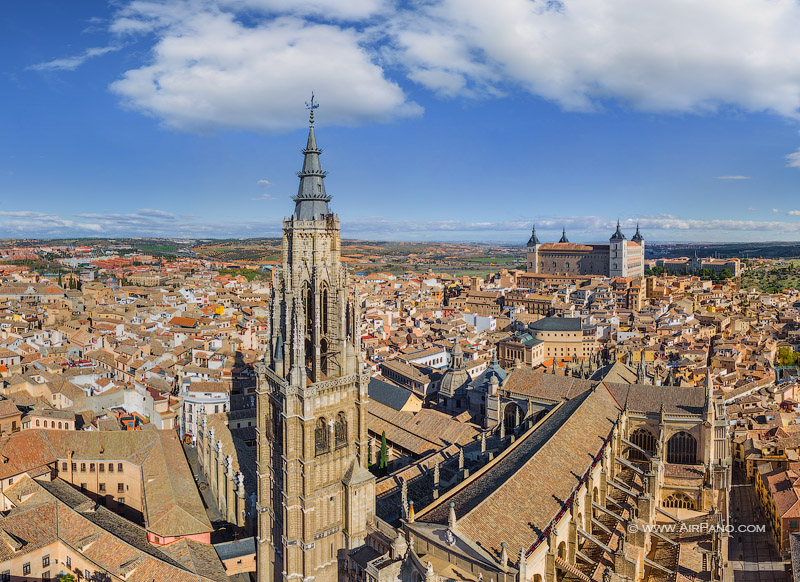 The ruins of the amphitheatre and aqueduct can tell a few words about the Roman age. Toledo's Alcázar is dated the same period. It is the stone fortification that became the royal residence in the 16th century, soon after reconstruction. Now it houses the largest library in Castile-La Mancha and the Museum of the Army. The Synagogue of El Transito that was built in the 14th century is the bright symbol of the Moorish architecture, while the convent of Saint Ursula that was built at the same time was created in the Mudejar style. The Primate Cathedral of Saint Mary of Toledo (the 13th-15th centuries) is the bright example of the Gothic style. The Synagogue of Santa María la Blanca (the 12th century) is the oldest synagogue building in Europe still standing and, at the same time, an architectural masterpiece combining different features of the eastern and western European styles. In truth, the entire centre of Toledo is a complete architectural complex in a form of the medieval old town including the maze of narrow paved streets and numerous buildings dated different centuries. In 1986, Toledo was declared a UNESCO World Heritage Site.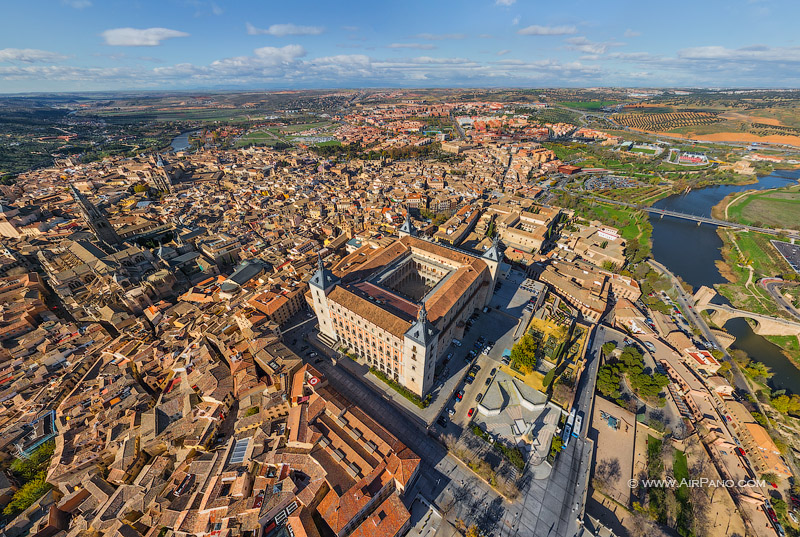 One more accessible way to see these landmarks of Spain is to have a tour with AirPano.
Photos by Dmitry Moiseenko and Stanislav Sedov
11 April 2018
Read more
Photogallery
360° Video
Add your review about "Toledo, Spain"