Beaches of Montenegro
Montenegro is washed by the warm waters of the Adriatic Sea: the coastline stretches for three hundred kilometers, and 72 kilometers are beaches. We will tell you about just a few of them.
Jaz beach - one of the longest, liveliest and trendiest beaches in all Montenegro. Madonna and the Rolling Stones performed here, and the popular SeaDance festival was held here for many years. Along with music lovers, Yaz attracts fans of surfing, water skiing and other outdoor activities.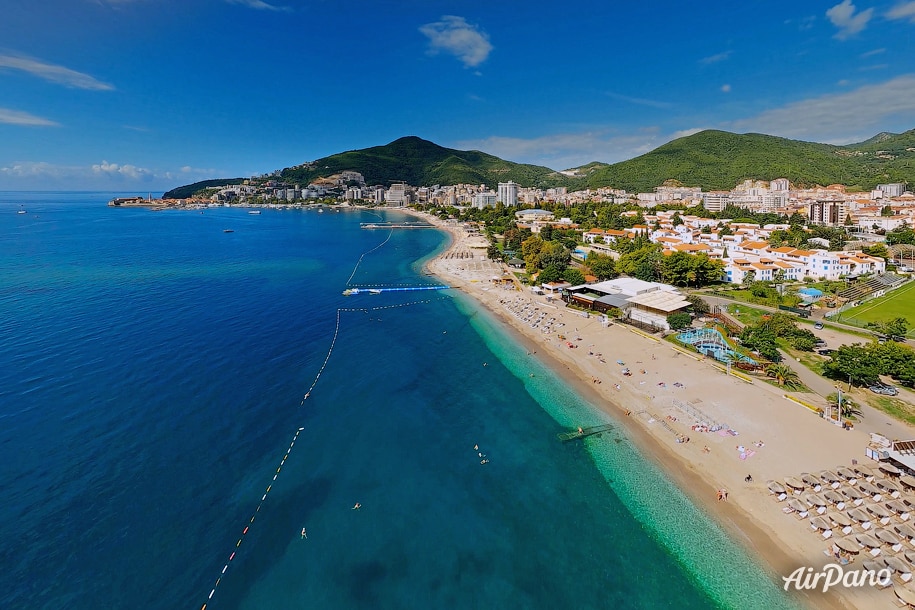 Jaz is part of the Budva Riviera, a major beach association in this part of the country. Dozens of other very diverse beaches in Budva will please anyone who likes the sea and the sun. And the small pebble beach called Richard's Head is also where you can enjoy a stunning view of the ancient fortress and the endless sea.

Old Budva is very compact; it is a true landmark of Mediterranean and Venetian architecture. The town has a 2,500-plus year history, but it remains vibrant and modern.
Sveti Stefan is not just a peculiar island: it is also an important part of Montenegro's history. In the past, it was a fishing village, a fortification against Turkish and pirate raids, and a favorite vacation spot of the royal family. It became a resort when Montenegro was part of Yugoslavia. At the same time a casino opened here, among the most famous guests of Sveti Stefan were such celebrities as Elizabeth Taylor, Kirk Douglas, Sophia Loren and Marilyn Monroe. The tiny island, connected to the mainland by a sand bar, is now a luxury resort destination.
Now you too have visited these legendary and very beautiful places!
Photo and video by Stas Sedov
04 November 2022
Read more
360° Photo
Add your review about "Beaches of Montenegro"