Journey to the bears in the Kronotsky Reserve, Kamchatka
In September 2017, I managed to spend three weeks in Kamchatka taking pictures of the wild nature: brown bears, stunning autumn landscapes, geysers and volcanoes. And it was an absolutely incredible experience! I arrived in Kamchatka as a volunteer, so I managed to visit some unique territories that are not accessible for usual tourists. As well as other volunteers, I lived in small staff houses: I spent two weeks in the Kronotsky Nature Reserve and one week in "Volcanoes of Kamchatka" Nature Park.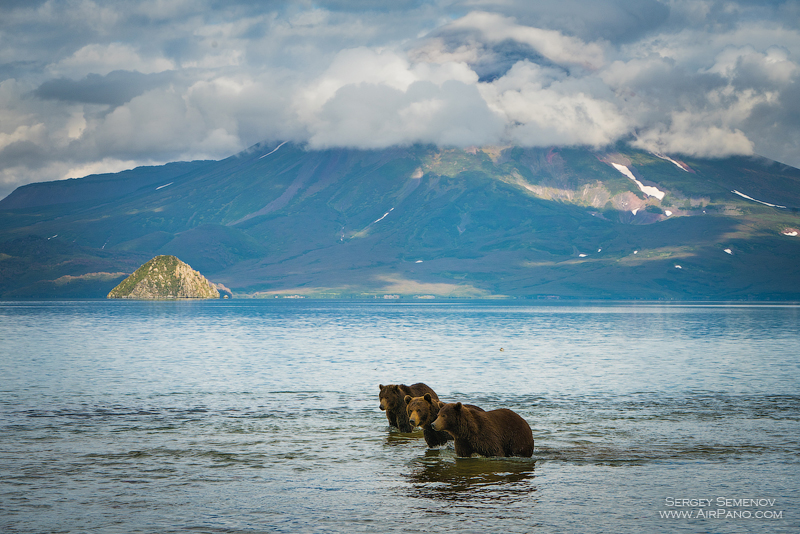 To become a volunteer for the Kronotsky Nature Reserve, for example, is not that difficult. To do that you need to visit the website, consider the proposals they have, evaluate your potential and fill the application. But, at the same time, I would like to mention that the volunteer's activity does not imply "a banquet at the expense of the inviting party". In other words, to get the destination volunteers have to buy tickets at their own expense, as well as food and provisions to live in the nature reserve for at least three weeks. The tasks to be fulfilled are quite different: the collection of field data, renovation and construction issues, filming and photographing. And my interest was just to take photos and create videos of the unique territory and give the results of this work to the nature reserve's administration. A nice little bonus was that all the volunteers are taken to a one-day tour to the Geyzernaya river valley, the cordon in the Valley of Geysers.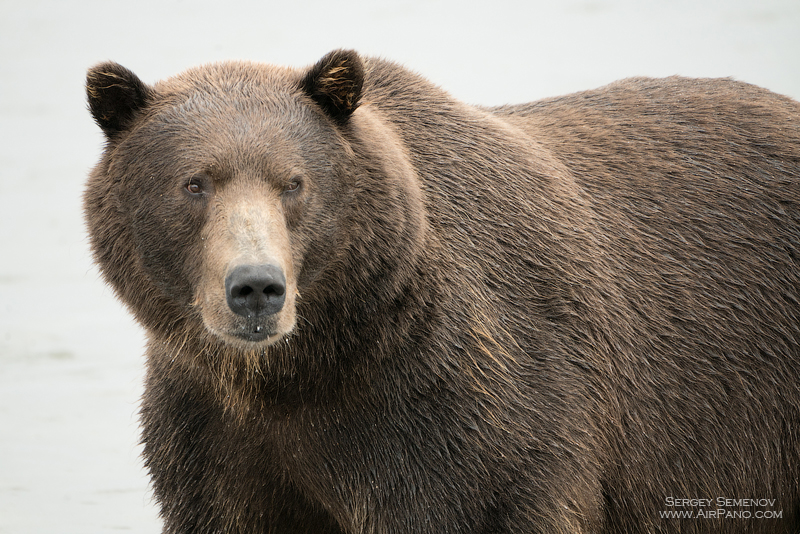 One of the reasons for many tourists to come here is the possibility to observe and take photos of bears. For me, it was another good motivation. Nowadays there are around 800 bears living in the Kronotsky reserve, making it one of the largest protected bear population in Russia.
Many people have a too "rosy" perception of bears. But I am a realist, especially when a bear is only 10 meters away from you... One should realise that the bear is a wild and rather unpredictable animal. For a decade it can behave in a friendly manner, and then suddenly it can act in a different way. What is the reason for it? The wild nature.
During our stay on the territory of the reserve, the inspectors provided briefings and instructions, so we followed several easy but effective rules. And the inspectors themselves, having rifles and flares with them, were always near us.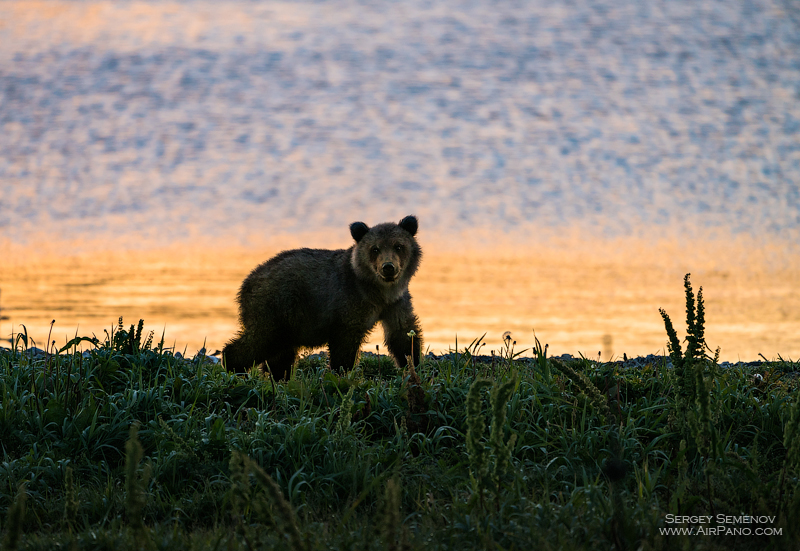 People are not of the bear's interest, in case the animals are well-fed and there is a waterbody with a plenty of fish. Nevertheless, we followed some simple rules:
• You should not be situated between the bear and a waterbody with fish.
• You should not be situated between the bear and the fish caught by it.
• You should not be situated between the mother bear and its cub.
• In case the bear is moving towards people, they should get together and mumble some phrases in a low voice. You should pronounce it only in a low voice and without any aggression. Something like, "The bear, let us go away, we are not going to touch your fish..."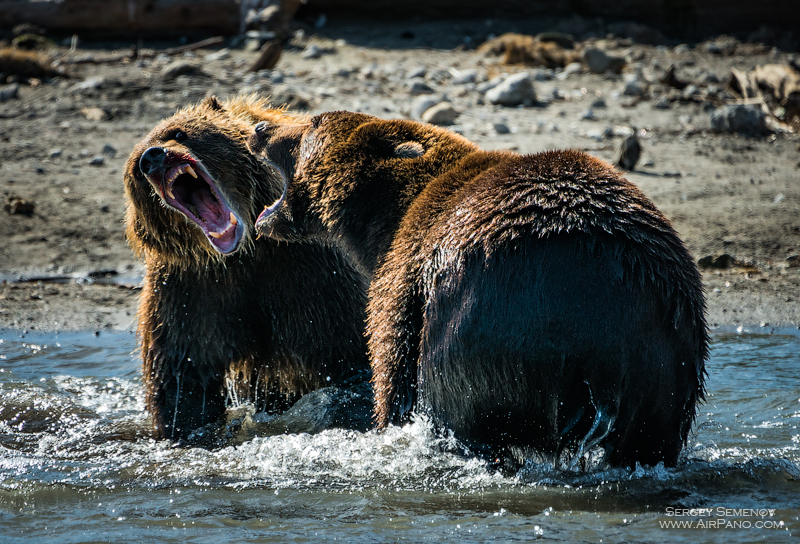 To my great surprise, these animals hardly react to such source of noise as drones. They don't come close to the bank of the river if there are some people standing here. Generally, I took photos of bears being at 10-15 meters away. It is very close and... not scary at all. Well, provided that you follow the rules mentioned above.
---
The Kamchatka Peninsula's volcanic terrain is a product of a rapid geological past, when it was plunged in and out of the ocean. The seismic activity is still present: 800 earthquakes are registered every year, and 30 volcanoes (300 in total) sometimes remind everyone of their active lifestyle with powerful (and not so powerful) eruptions.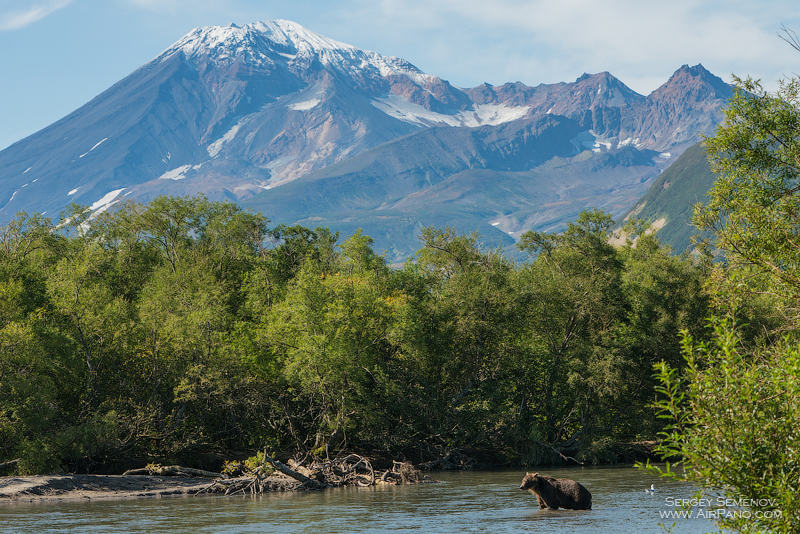 One of the craters of the long-extinct Kamchatka volcano (caldera) is filled with picturesque Kurile Lake. It's the second largest freshwater reservoir in Kamchatka: 77 square km (second only to Kronotsky Lake with an area of 242 square km). Its average depth is 195 meters, reaching 316 meters in its deepest parts.
Kurile Lake is located on the territory of the South Kamchatka Wildlife Refuge, a UNESCO World Heritage Site, at the altitude of 104 meters above sea level. Volcanic islands decorate its smooth surface: Chayachy Island, Nizkiy Island, Serdtse Alaida Island, and Samang archipelago (lava domes reaching up to 300 meters high).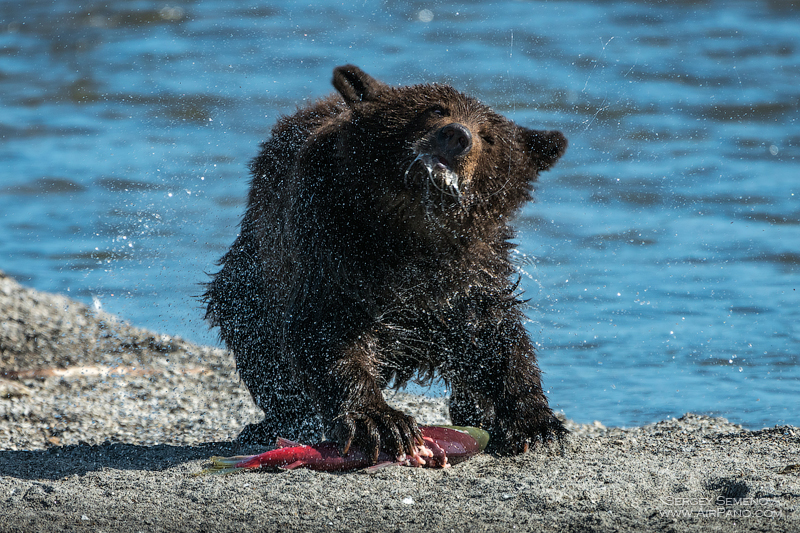 Adjacent to the northeastern part of the reservoir is 1578-meter high active Ilyinsky volcano of a perfect conic shape. Its lava flows directly into the lake forming several bays. On the western shore there is Dikiy Greben volcano reaching up to 1,080 meters high. On a clear day a surface of the lake becomes a mirror that reflects volcanoes, creating landscapes of unimaginable beauty.
Snow and rain constantly fill the lake so the water level fluctuations can reach 1.3 meters (with maximum values in May/June, and minimum values in April). Average water temperature near shore is about +7,6°C. The highest registered temperature at this famous Kamchatka destination was +10,8°C. However, there are many hot springs on the shore of the lake (with the temperature as high as +45°C).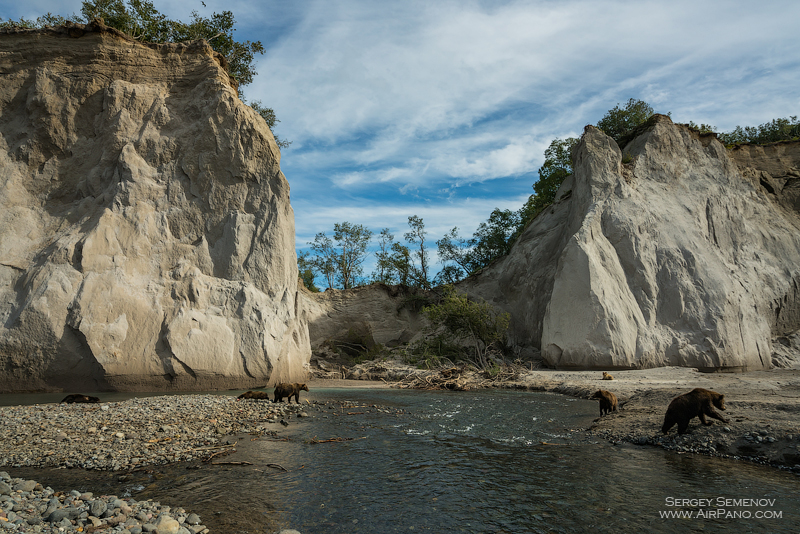 An unprecedented number of carnivorous birds gather here during winter months: 300-700 Steller's sea eagles, 100-150 white-tailed eagles, and 50 golden eagles. There was a time when someone even saw a bald eagle here — a rare bird species on the brink of extinction. To top it off, one can also find a record number of such common birds as Pacific Gull — more than 1500 pairs.
Kurile Lake is one of Europe's largest locations of salmon spawning (Pacific salmon). Many rivers and streams fall into the lake, but only one river flows out of it — the Ozernaya River. The water practically boils when fish is going up against the current. Salmon population varies from 2 million to 6 million!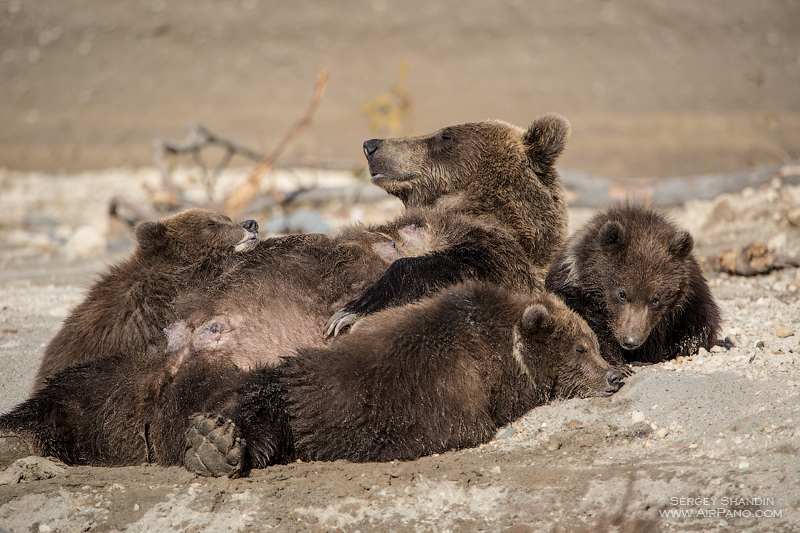 Another unique feature of Kurile Lake is a long salmon spawning period: from June to March. Both factors attract many brown bears to the lakeshore. Under normal conditions bears avoid each other, but during salmon spawning period they group together. One can observe up to 20 bears near the lake simultaneously: they are so preoccupied with fishing that they ignore not only other bears, but also humans.
Nevertheless, tourists are not allowed here, and can only observe bears from the watchtowers and dedicated campsites. Or through our new 360° video!
Photos, video and text by Sergey Semenov, Sergey Shandin и Dmitry Moiseenko. Video stitching by Nickolay Denisov
18 December 2017
Read more
Photogallery
360° Photo
Add your review about "Journey to the bears in the Kronotsky Reserve, Kamchatka"