Four Seasons. Winter Forest. Relax Flight
Each season has its unique features and the mood is defined by a particular colour scheme. The winter colours are the most rigorous, but even white sparkles in a variety of shades ranging from blue to pink. The bright blue sky and golden rays of the sun give a magnificent contrast to the kingdom of snow.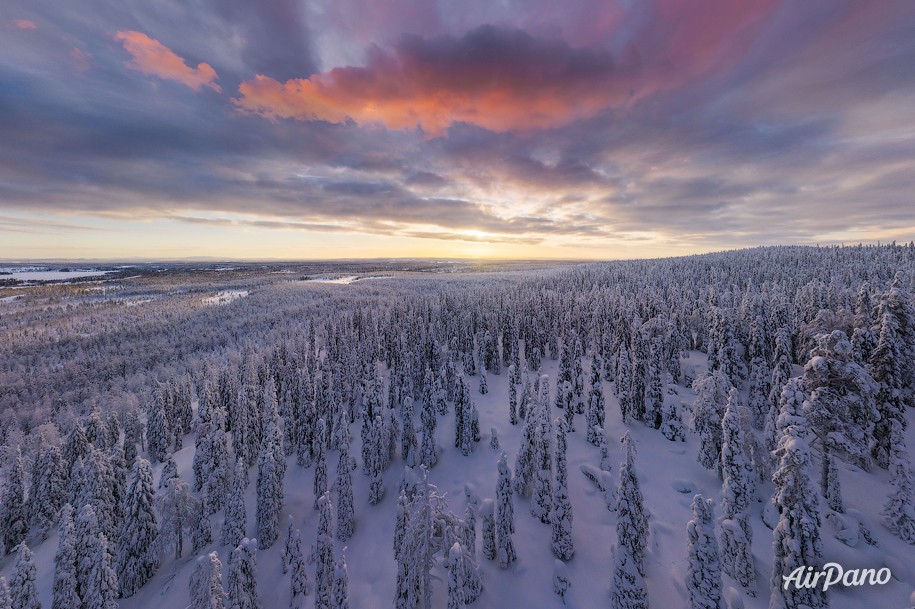 A perfect example is a winter in Lapland. Having travelled around the world, the AirPano team can state that it is the most beautiful winter we have ever seen. This is a genuine fairy tale: trees are covered with snow caps, while on hills, the snow fully covers both tree trunks and branches. Under the weight of snow, they bend and create cones, arches and other bizarre shapes that look like silent guards of the coldest part of the year.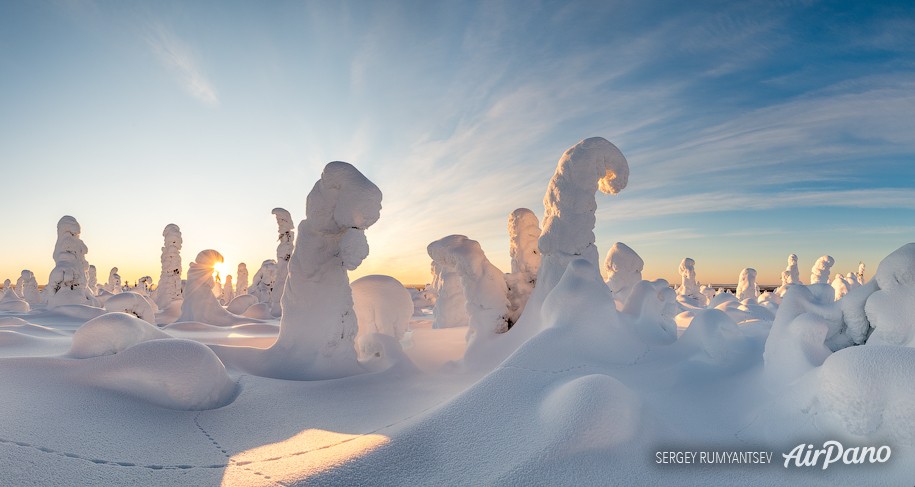 When the rivers and lakes become ice-bound, only defiant spruces rise above this snowy shroud. No wonder that this evergreen tree is a symbol of the winter holidays! And this beauty, calm and elegant, helps nature to get some rest before the upcoming period of wild flowering.
Read more
Photogallery
360° Photo
Add your review about "Four Seasons. Winter Forest. Relax Flight"