Snow Valley, Kamchatka, Russia
Kamchatka is one of the most beautiful corners of the Earth and we have filmed these places more than once. Geysers, volcanoes, pristine forests and wild animals living in their natural habitat... To see it all and not to miss anything important, one has to ask for the help of the local experts. We have a longstanding cooperation with reserves and national parks of Kamchatka, and we have recently added Snow Valley Mountain Sports Base to this list.

Skiing and snowboarding in Kamchatka are stunning. There are a few places in the world where you can ride through the pristine wilderness with the view of volcanoes and along the slope of the volcano down to the ocean!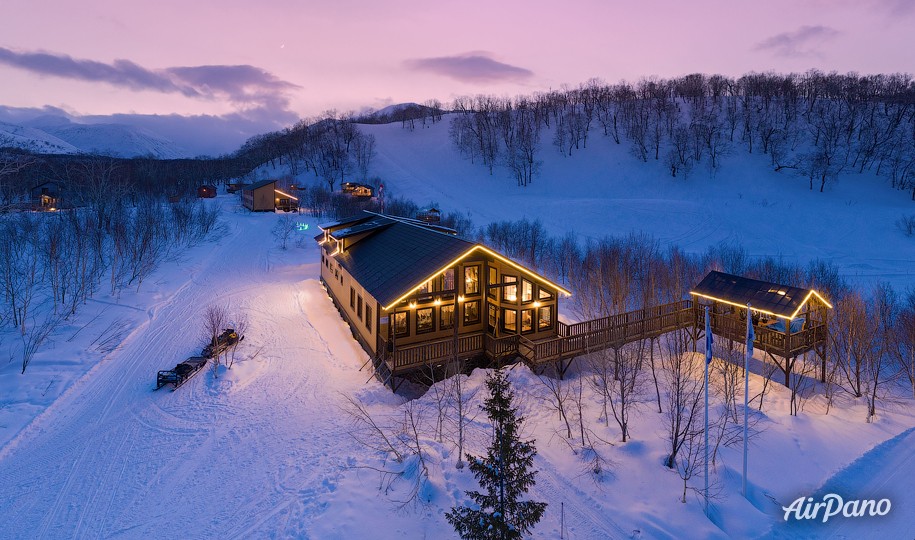 Snow Valley offers a wide range of activities for all tastes, including volcano freeriding and heliskiing. And that is how we met these guys, in the sky. We told them about the AirPano project, and they invited us to visit their lodge.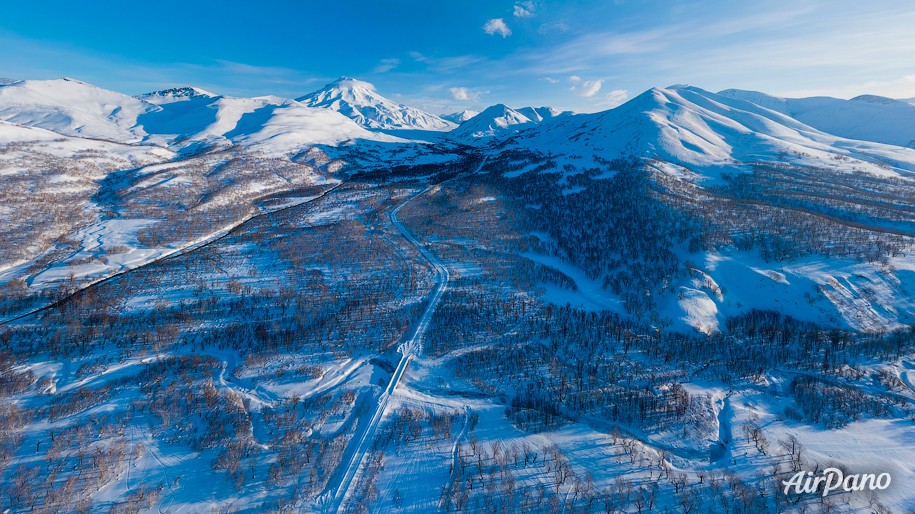 Today, we are offering you a virtual tour filmed above Snow Valley Base. We want to show you a bird's eye view of this picturesque snowy valley and share some official information about this unusual mountain-base with those who look for new places for skiing and snowboarding.

The unique hotel complex is located in the picturesque valley of the Paratunka River and surrounded by mountains and volcanoes. Because of its unique geographical location, Kamchatka's highest snow-cover forms here: up to 4 meters on flat sections, up to 8 meters at the foot of Viluchinsky volcano and up to 15 meters of accumulation of snow in the gullies!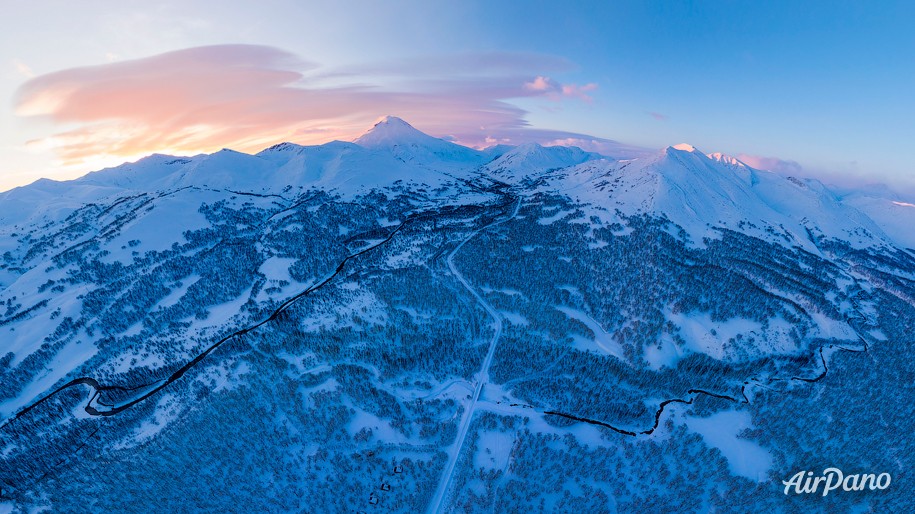 The territory of the base features an open-air swimming pool and a cascade of hot thermal springs, well-maintained cross-country ski course, snowboard park with a cableway, helicopter pad, parking lot and more. One can rent any of the cosy chalets or accommodations from economy to VIP level.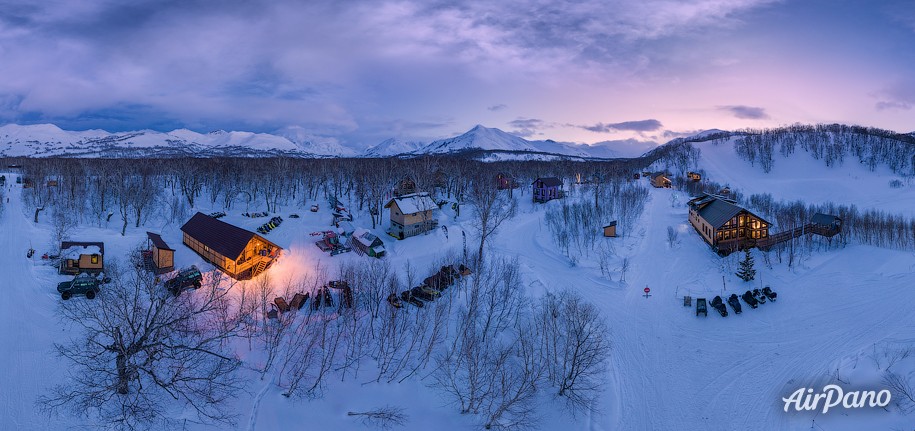 Heli-ski / heli-boarding, snowmobile-assisted backcountry skiing, ski-tour, snowmobile excursions, fishing, rafting, trekking, volcano hiking - outdoor activities are available here all year round. Our own vehicle fleet makes it possible to visit the most fascinating places of the peninsula, while the team of professional guides, photographers and cameramen are ready to assist you in these activities.
2 December 2020
Read more
Photogallery
360° Video
Add your review about "Snow Valley, Kamchatka, Russia"