Shaytan-Tau Nature Reserve, Russia
On October 9, 2014, one of the youngest nature reserves of Russia was founded along the Shaytantau ridge of the Southern Urals in Orenburg Oblast and was named the Shaytan-Tau Nature Reserve.
"Shaytan-Tau" is Bashkir for "Devil Mountain". According to legends, this name was given to this place by nomads who got extremely tired of severe weather conditions — cold and strong winds. The ridge that surrounds the nature reserve is only 619 meters high. But its landscape is marked by an extreme difference in altitude ranging between 237 and 557 meters.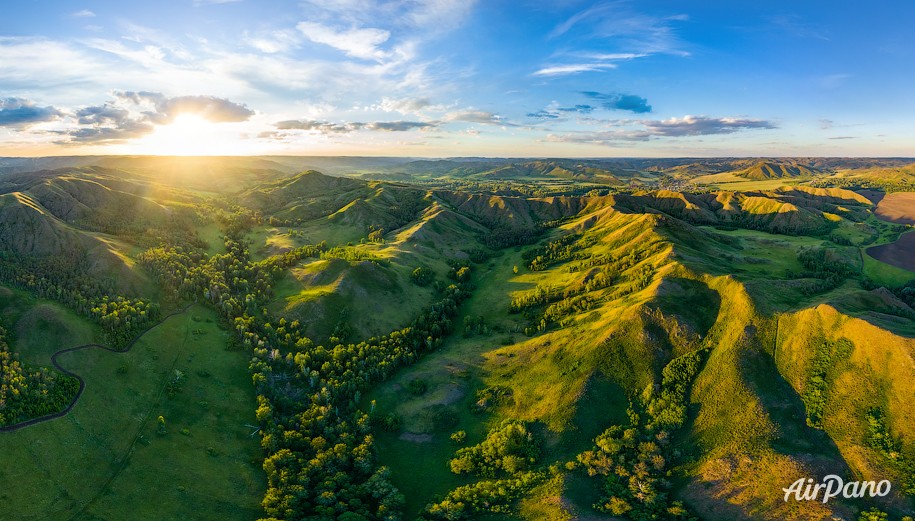 Local people have given one more name for this ridge — Dzyautube (meaning "Battle Mountain"). This name refers to an ancient legend of this region that tells of the Bashkir and Kazakh forces fighting on the summits, slopes and in low-hill wood valleys of Shaytan-Tau.
Comparing to other conservation areas, this nature reserve has a rather limited territory — only 6,726 ha. But this is where the unique Dubravnaya steppe has been best preserved in this part of the planet.

Dubravnaya steppe is a unique combination of mountain valleys, mixed herb steppes, oak groves and brushwoods. An exceptional ecosystem has evolved here: it is the area which is comfortable for different animal species, ranging from brown bears and lynxes to jerboas and ground squirrels. The mountain streams are full of trouts and graylings; peregrine falcons and golden eagles are flying in the sky, while the butterflies of the clouded Apollo and Papilio Machaon are hovering above flowers. In total, the nature reserve is inhabited by 40 mammal species, 101 bird species, 6 reptile species, 6 amphibian species and dozens of insect species.

And finally, Shaytan-Tau is the only place in the Urals containing limestone reefs which are of Cambrian age, almost 500 million years old. Scientists are still excavating remains of extinct ancient marine animals and seaweeds.
This unique area was separated to become a nature reserve in order to develop cultural tourism and environmental education. AirPano has made its modest contribution to this significant goal.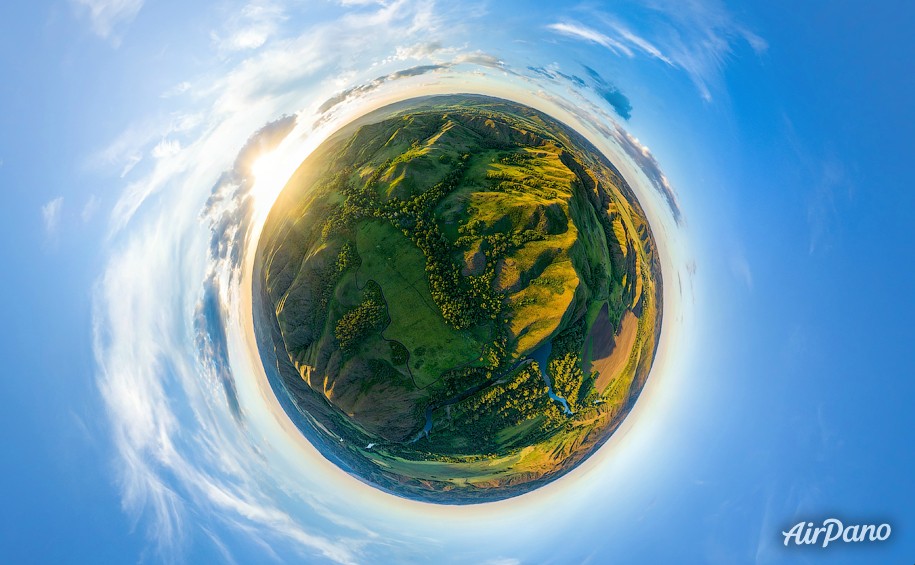 AirPano team would like to express gratitude to the administration of the Orenburg Nature Reserve and personally Rafilya Bakirova, Irina Lapytova, Kashirsky Alexey Veniaminovich and Kasymov Murat for help with organisation of shooting the Shaytan-Tau Nature Reserve.
Photos by Stanislav Sedov, Natalia Sudets
2 September 2020
Read more
Photogallery
360° Video
Add your review about "Shaytan-Tau Nature Reserve, Russia"