Méribel ski resort
In France, in the southeastern part of the Savoie department, there is the region called Les Trois Vallées (Three Valleys): it is the largest ski region not only in the country, but in the whole world. Despite its self-explanatory name, there are more than a dozen scenic mountain valleys.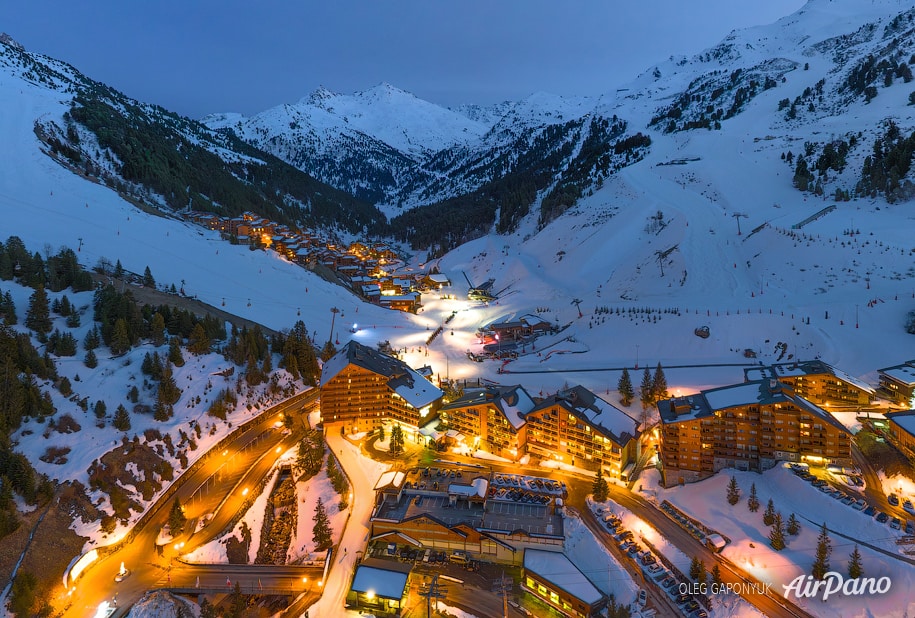 Les Trois Vallées is an alpine skier's paradise: hundreds of kilometers of pistes are linked by a common network of roads, lifts and a single ticket. The AirPano virtual tour will introduce you to one of the most famous resorts: the picturesque town of Méribel.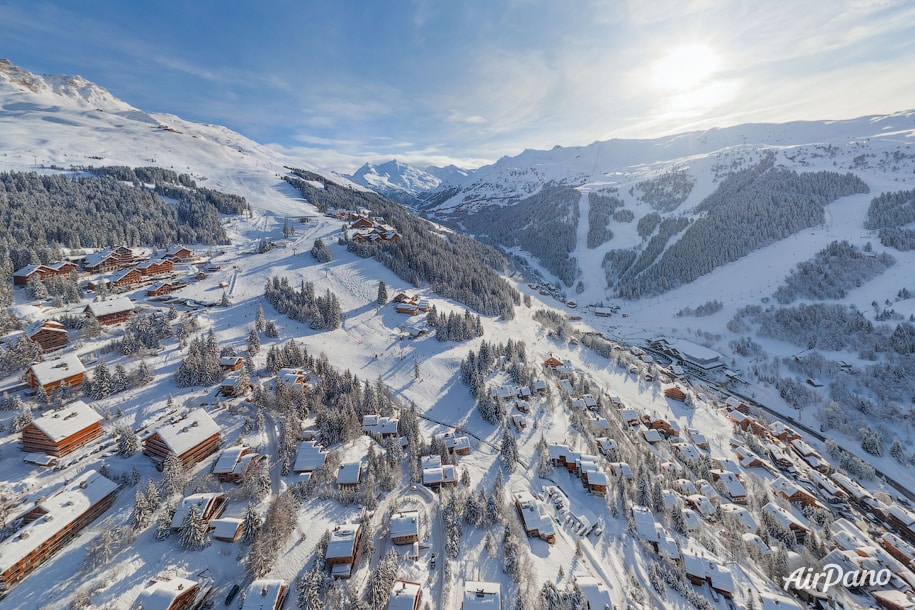 It is located at altitudes of 1450-2950 meters (4757-9678 ft) in the heart of the Three Valleys, which ensures stable weather conditions. The season here starts in December and lasts until the end of April. Skiers have at their disposal 150 kilometers (93 mi) of groomed slopes of different levels: from Olympic to the easiest for beginners. In addition, there are two slalom stadiums, two snowboard parks, and cross-country ski trails.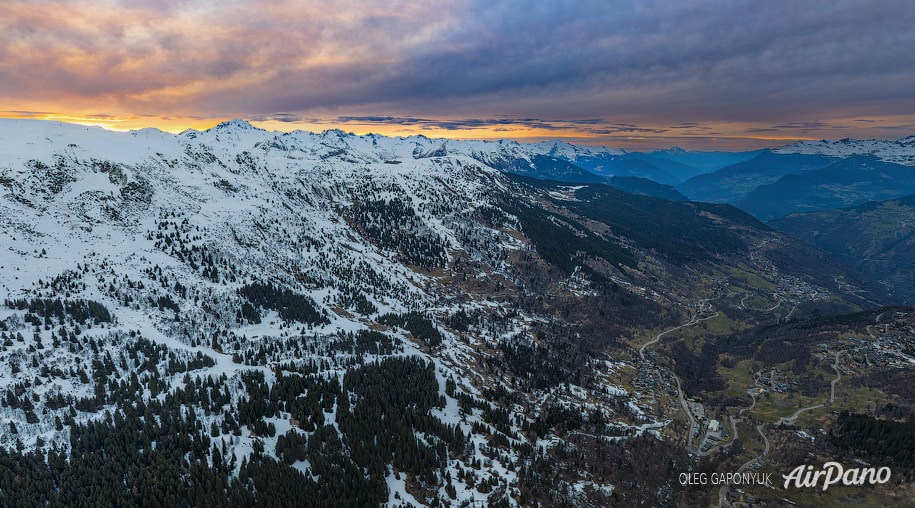 Méribel was founded in the 1930s by Englishman Peter Lindsay; it began to develop rapidly after World War II. Having become a large and convenient ski resort, Méribel hosted the XVI Olympic Winter Games in 1992 and the Women's Alpine Skiing World Cup in 2013.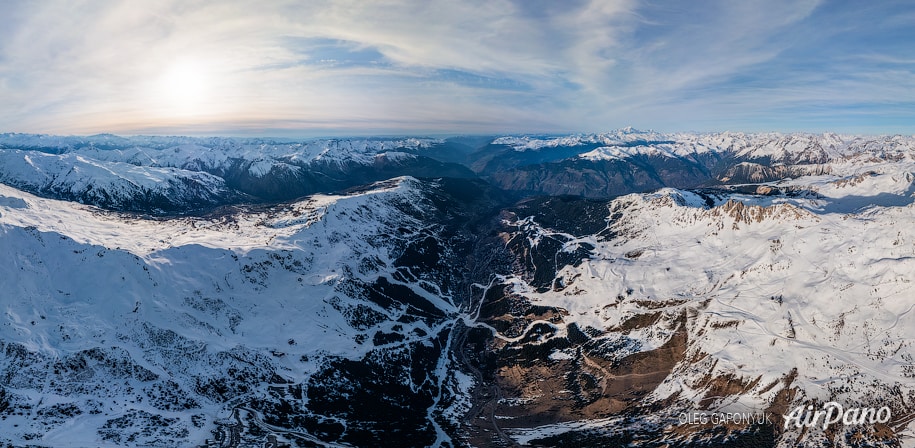 Apart from skiing amidst stunning alpine scenery, Méribel offers its guests many other activities and attractions - swimming and climbing in the Olympic Park, snowmobile rides, ice skating and dog sledding, fine dining and much more; popular summer activities include hiking, biking, fishing and other outdoor experiences.
Let's take an aerial tour of this magnificent vacation spot that attracts visitors of all ages from all over the world!
Photos by Oleg Gaponyuk and Dmitry Moiseenko
20 October 2023
Read more
360° Video
Add your review about "Méribel ski resort"