Windmills of Holland. Part I
Earlier we have published photo panoramas of the windmills. Now we present a 360° video of it.
Windmills were invented a long time ago, and for quite a long period of time it was the only mechanism used by people. In the 19th century windmills were eventually replaced by the newly developed steam engines. This happened in many countries except Holland. And the reason for it is was the location of the country.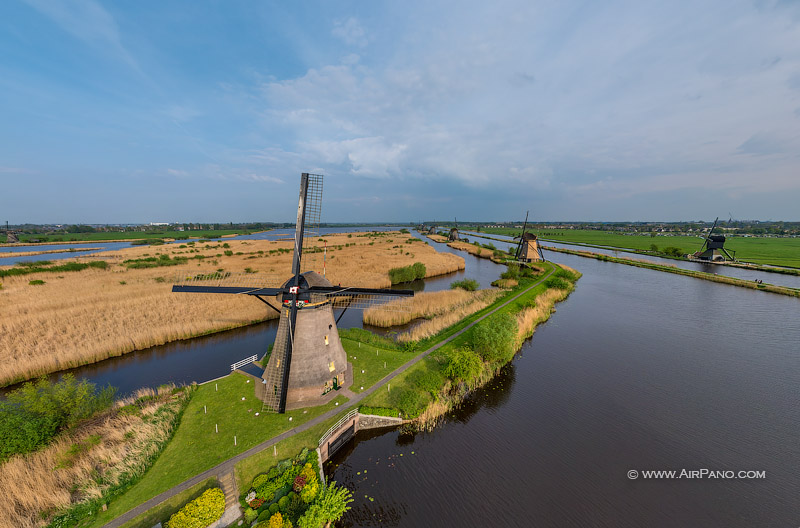 Nowadays the water level is controlled automatically with the help of modern techniques and pumping stations, but before the development of such modern technologies every village had a windmill. At that time Holland was called "the country of 10,000 windmills". By now their number has lessened to 1,000, but still it is more than in any other country. There is no other use of them but to become a historical heritage.
The windmills are not used in the way they were designed anymore, but they are not forgotten. The second Saturday of May is the National Mill Day in the Netherlands. On that day more than 600 windmills open their doors to visitors and millers show and share their skills. As for us, we don't have to wait a special day to get better acquainted with the most interesting part of Holland's history: all you have to do is open our video and begin the tour.
Authors of the video: Stas Sedov, Sergey Shandin and Ivan Roslyakov
Read more
Photogallery
360° Photo
Add your review about "Windmills of Holland. Part I"