Victory Day firework in Moscow 2017
In China, the birthplace of fireworks, noisy and dazzling bursts were aimed to frighten away different evil spirits. But the whole scene turned out to be so colourful that it has eventually spread all over the world as a joyful and festive symbol.
One of the most significant celebrations in Russia is Victory Day — the date of the termination of World war II. On May 9, 1945, a great firework display occurred on Red Square in Moscow. Since then it has become a tradition, and over the years only the scale and technics have changed.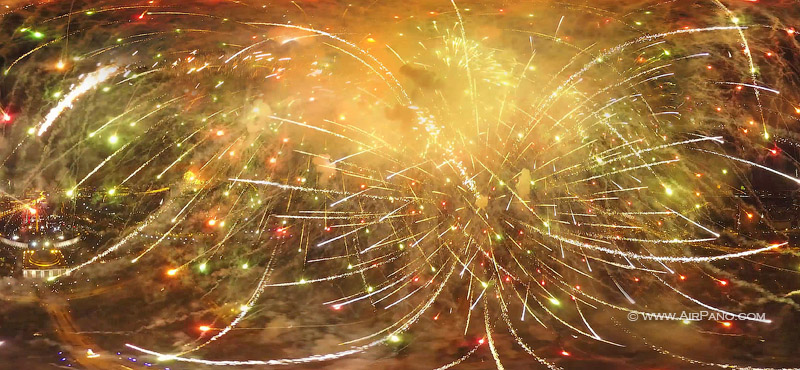 For several years AirPano team has been attempting to fulfil a dream of launching a drone right into the firework and create a 360-video. Finally, that dream came true! On May 9, 2017, with the support of the Department of Media Affairs and Information of Ministry of Defence of the Russian Federation, we obtained a permission to fly right above artillery batteries on one of the main festive venues — Poklonnaya Hill.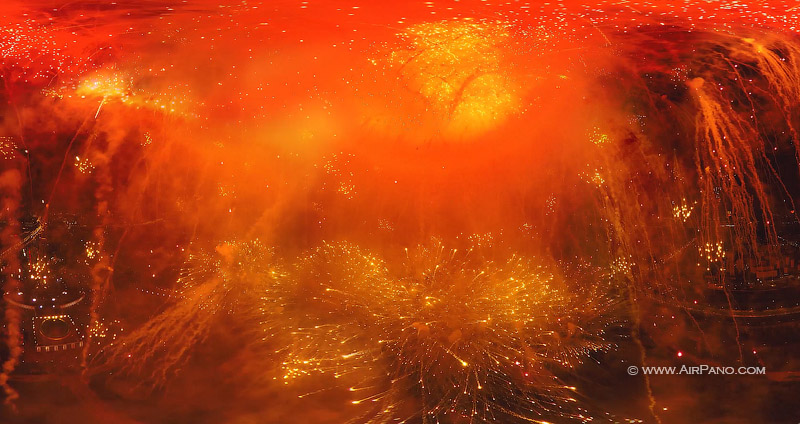 Immediately after the first round, it became clear that the idea to fly right into the centre of the firework is most certainly doomed to failure; the drone would inevitably be shot down. Having assessed the situation, we flew aside to have a safer position. No risk, no gain: our equipment has survived and the result of our work is the 360-video of the festive fireworks as you have never seen it before.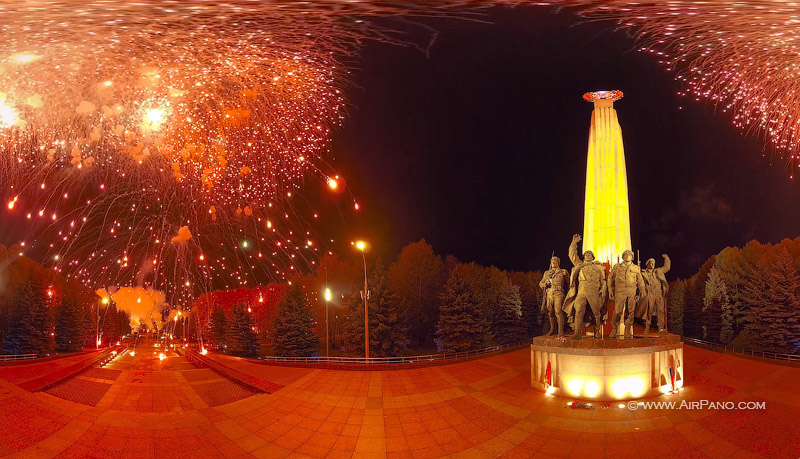 We want to say a big thanks to Ashot Philipp for the music, created especially for this clip.
Authors of the video: Stanislav Sedov, Sergey Shandin, Ivan Roslyakov
Read more
Photogallery
360° Photo
Add your review about "Victory Day firework in Moscow 2017"