Uzon, Western Thermal Field. Kamchatka, Russia
Kamchatka Krai is the land of the splendid and incomparable sceneries. Picturesque landscapes were created by volcanoes and calderas, lakes and thermal springs, numerous rivers and boundless forests. The volcanoes of Kamchatka were declared a World Heritage Site by UNESCO, with Uzon caldera is one of the most interesting places and one of the biggest calderas in Kamchatka.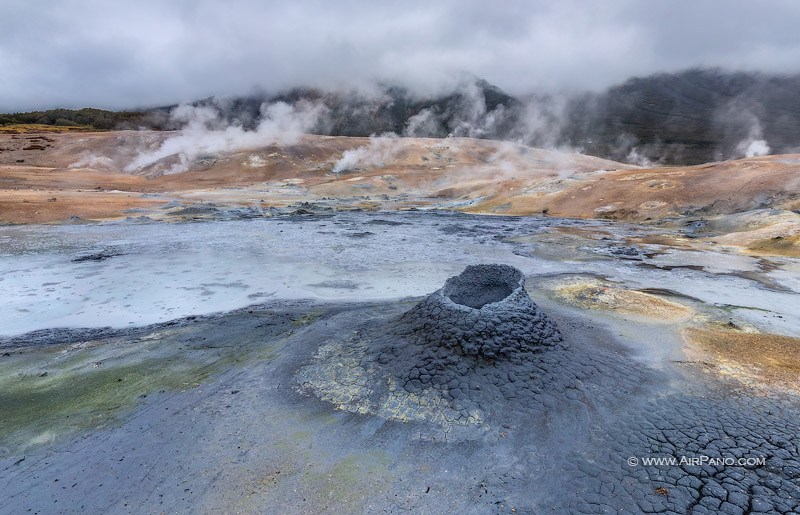 A huge cavity with 10-12 km in diameter and depth of 200-800 meters occupies the area of around 100 sq. km. It the place of the unique coexistence of the wild nature and the volcanic activity. This unique area is the field of the mineral and ore formation; it is the kind of a natural laboratory where you can watch different geological processes and the emission of the youngest oil in the world.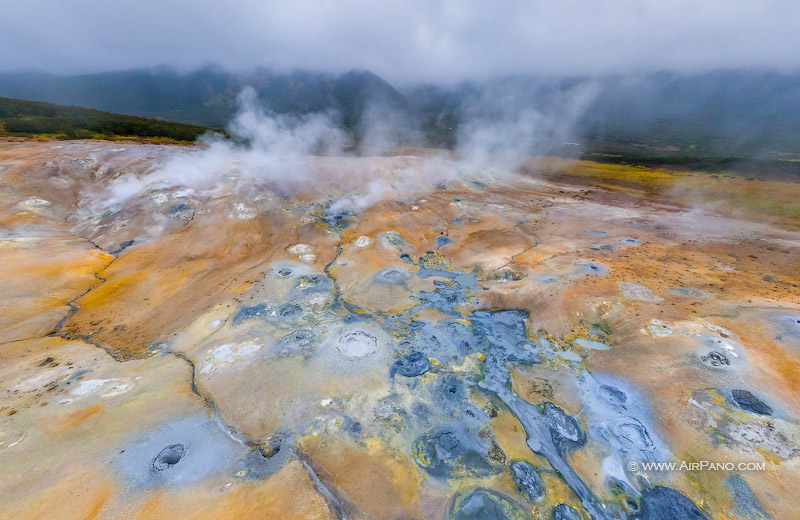 In the caldera, and especially in its western part, a high hydrothermal activity of the surface is registered. This area, estimated 100 by 400 meters, was named the Western Thermal Field. Its surface is covered by boiling sinkholes, hot fumes are coming out of the crevices and small muddy "volcanoes" resemble real volcanoes in miniature. There is only fire missing. However, the temperature here is high, around +100°C and it is getting warmer in the depth.
The sectors with a vapour-gas emission are the youngest ones in the caldera, and the places with more ancient emissions became hollow spots under the influence of the surface waters. Hydrogen sulfide that over the centuries came out together with vapour and gas got oxidized to become pure sulfur, and now it covers the hollows and crevices with a fragile lace consisting of small needle green-yellow crystals.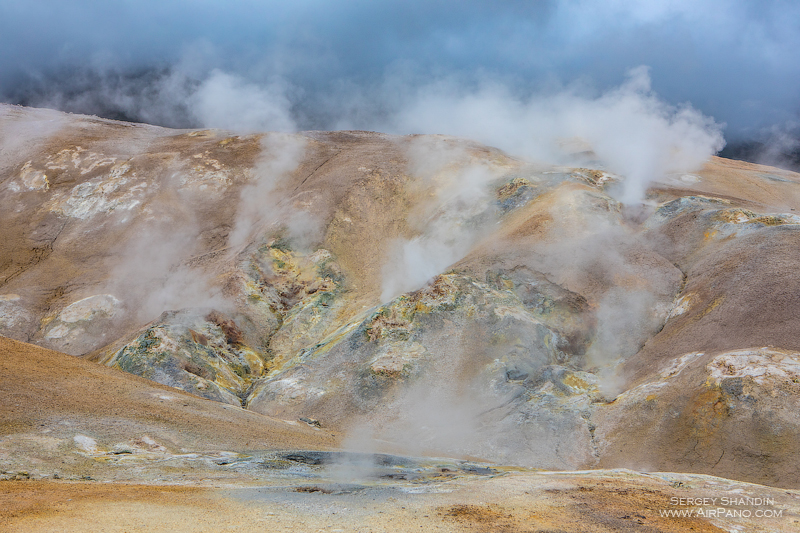 Altogether the Western Thermal Field has around 100 springs and more than 500 geothermal occurrences. This part of the Kronotsky Reserve is hardly visited not only by tourists but by inspectors as well. The virtual tour by AirPano will allow you to see this fantastic landscape of the inaccessible corner of Kamchatka!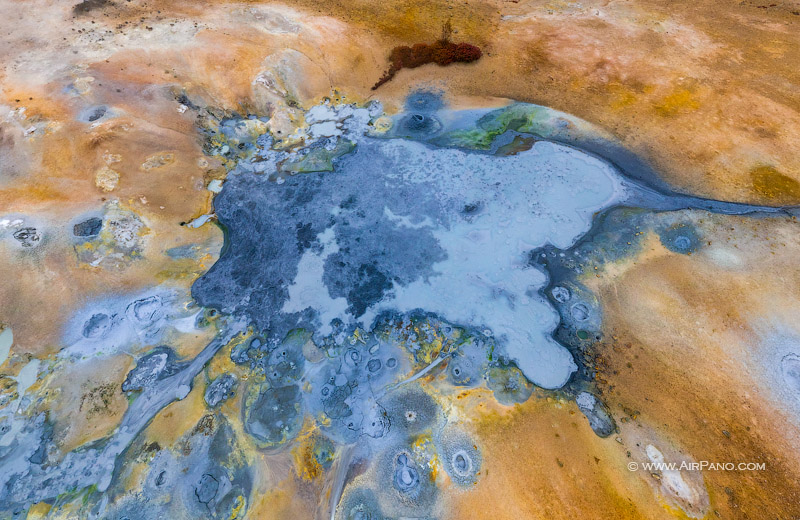 AirPano team would like to express our gratitude to the admistration of the Kronotsky Biosphere Reserve and personaly its direcror Shpilenok Peter and inspector Pisarenko Petr for perfect organization of the photo shoot, and warm welcome.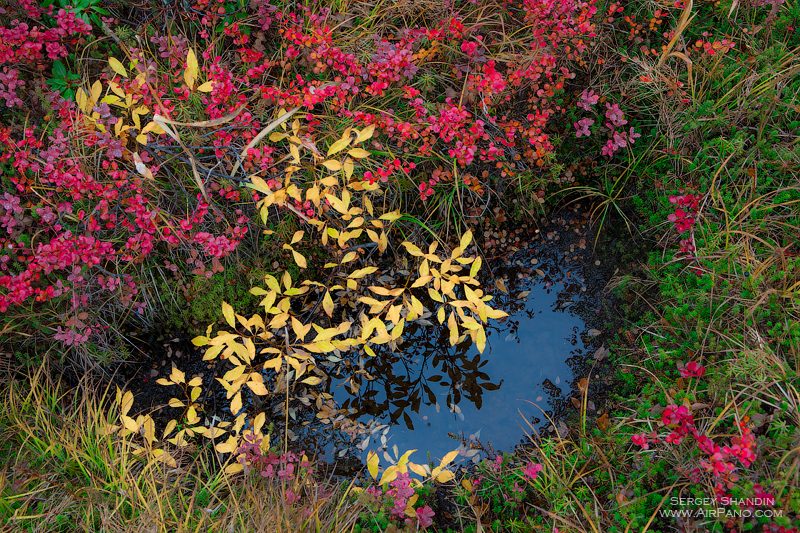 Photos by Stas Sedov and Sergey Shandin
21 December 2017
Read more
Photogallery
360° Video
Add your review about "Uzon, Western Thermal Field. Kamchatka, Russia"