Orenburg Nature Reserve. Aytuarskaya Steppe. Russia
The Eurasian Steppe, also known as the Great Steppe, stretches from Eastern Europe to the coast of the Pacific Ocean. This part of the land has been inhabited by nomadic people since ancient times and it was the place of the Mongol invasions that covered Eastern and Central Europe.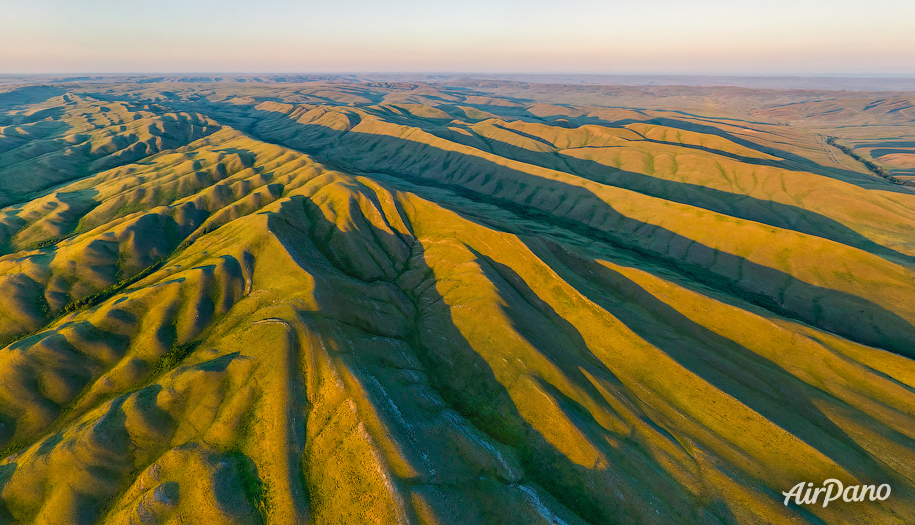 However, the steppe is not only a living history, but it is also a unique ecoregion. In 1989, the Orenburg Nature Reserve was founded in order to protect the landscapes of the steppe. It includes the territories of Transvolga, Cis-Ural, Ural and Trans-Ural regions. The nature reserve comprises five isolated sections, one of them is Aytuarskaya Steppe covering 6,753 ha and located in Kuvandyk region, Orenburg Oblast.
Once this place was a plain that appeared as s result of the Proto-Ural mountains erosion. Now only small remnants are left after it, and today Aytuarskaya Steppe is a combination of picturesque mountain ranges and valleys.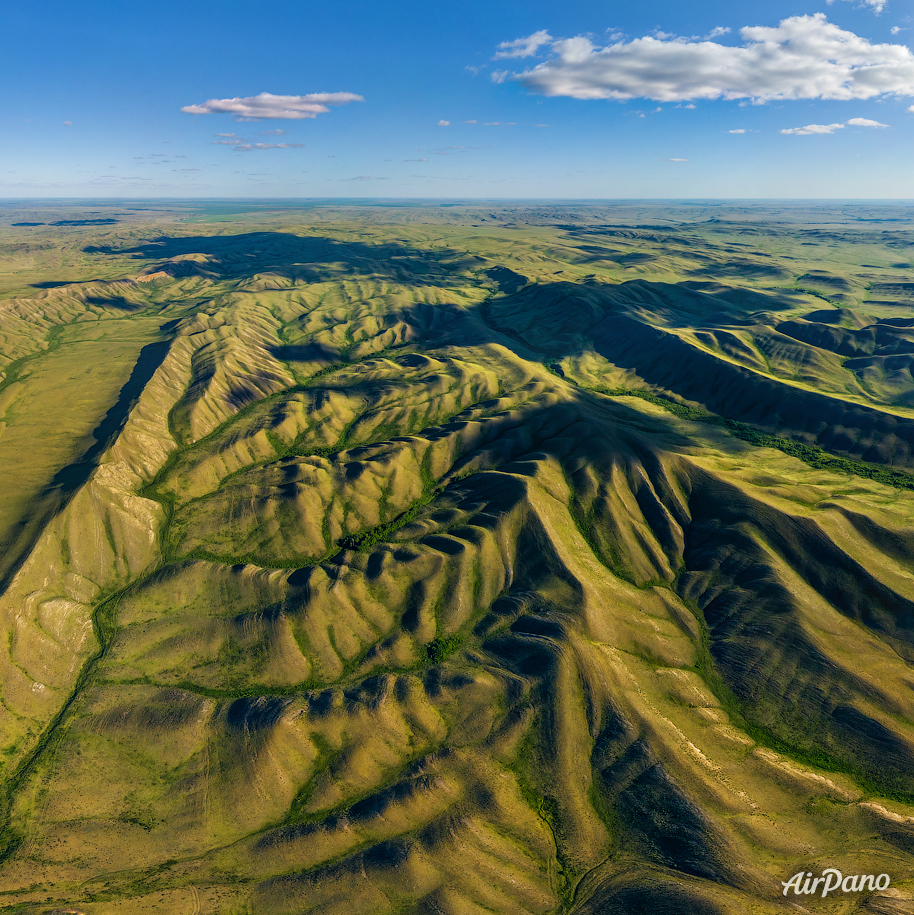 Within its territory, there is the natural landmark of Sart-Karagashty with the aspen-alder grove featuring trees up to one meter in diameter. Karagashty natural landmark is practically the single growing location of the military orchid (Orchis militaris) — the plant included in the list of the protected species of Russia. The valley of Zharyk is a unique geological monument with rocky outcropping: limestone and other sedimentary rocks crop out here. Along the easternmost valley called Tashtak, there is an ancient tectonic split hidden by the mountain sedimentations. In addition to all these, Aytuarskaya Steppe is famous for its numerous springs.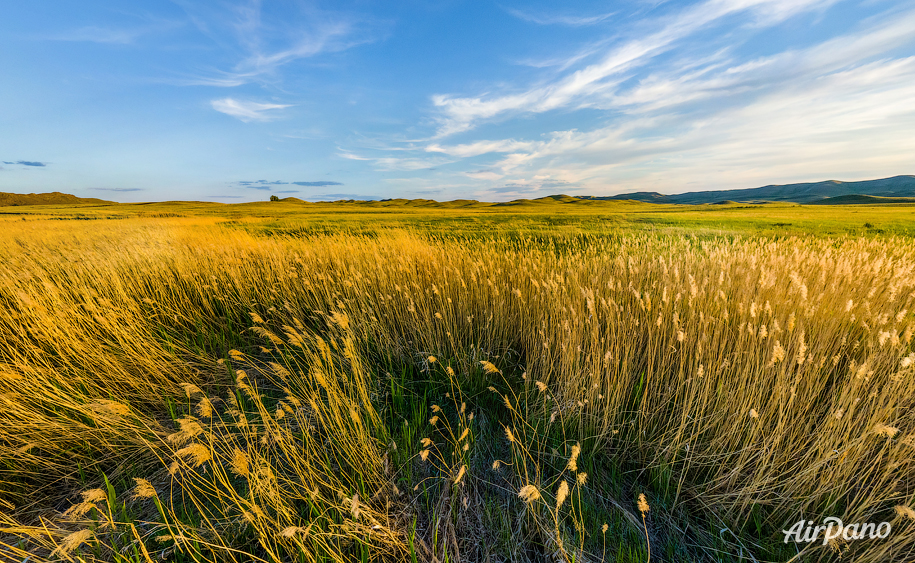 As in any other part of the Orenburg Nature Reserve, you can meet here different representatives of the steppe animals. Rare and threatened species inhabit this area: the steppe eagle, the long-legged buzzard, the eastern imperial eagle, the demoiselle crane and the little bustard. The floodplain of the Ural River is a nice rest place for thousands of swans, geese and ducks during their migration flights which are just an astounding and marvellous sight. The conservation area is a home for roe deer, marmots, corsac foxes, wolves and other inhabitants of the Great Steppe.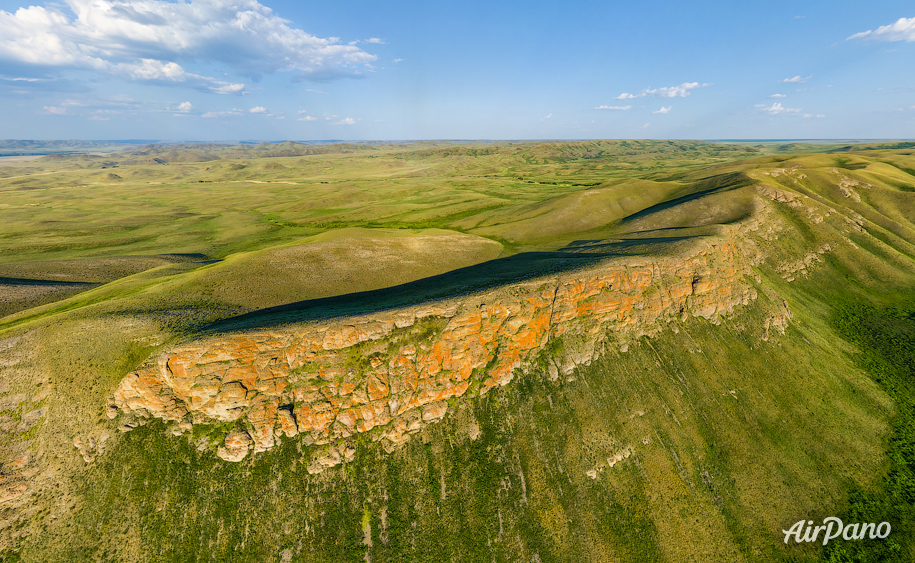 The slopes and peaks of mountain ranges are covered by the Volga fescue, Stipa capillata, Sweetvetch, Onosma, Astragalus and other vegetation including endemic species of dianthus and thymus.
The name of this part of the nature reserve has come from the Aytuarka River and the Aytuar village. In the Kazakh language, it means "the moonrise place", referring to the beauty of the local landscape.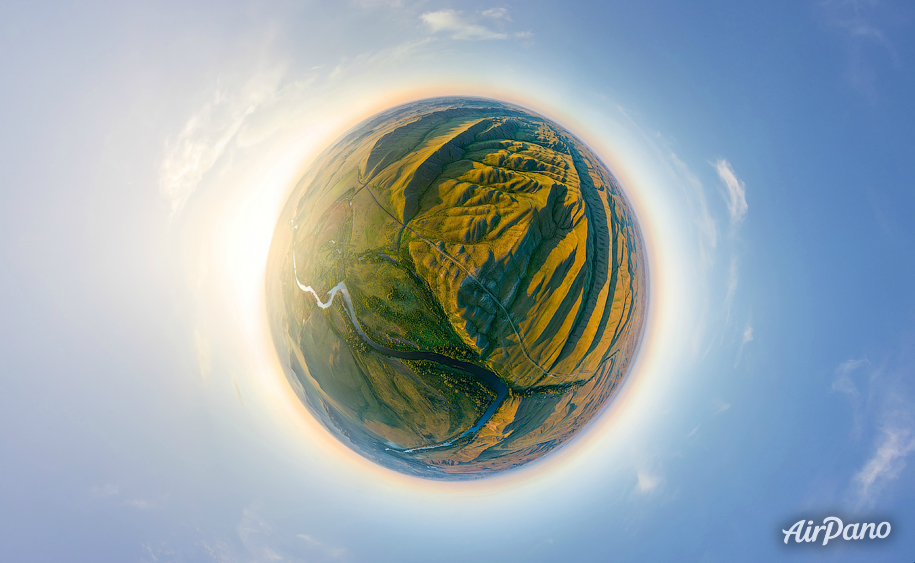 AirPano team would like to express gratitude to the administration of the Orenburg Nature Reserve and personally Rafilya Bakirova, Irina Latypova, Kashirsky Alexey Veniaminovich and Kasymov Murat for help with organisation of shooting the Aytuarskaya Steppe. Virtual tour has been created with participations of Natalia Sudets
Photos by Stanislav Sedov
4 September 2019
Read more
Photogallery
360° Video
Add your review about "Orenburg Nature Reserve. Aytuarskaya Steppe. Russia"