Southern Maldives. Part III
The Maldives archipelago is so amazing that even the series of panoramas will be not enough to reveal its beauty. In addition, the archipelago is extensive: more than one thousand islands are spread in the Indian Ocean. AirPano team has visited dozens of the most interesting islands, and each shows the unique character of this corner of the Earth.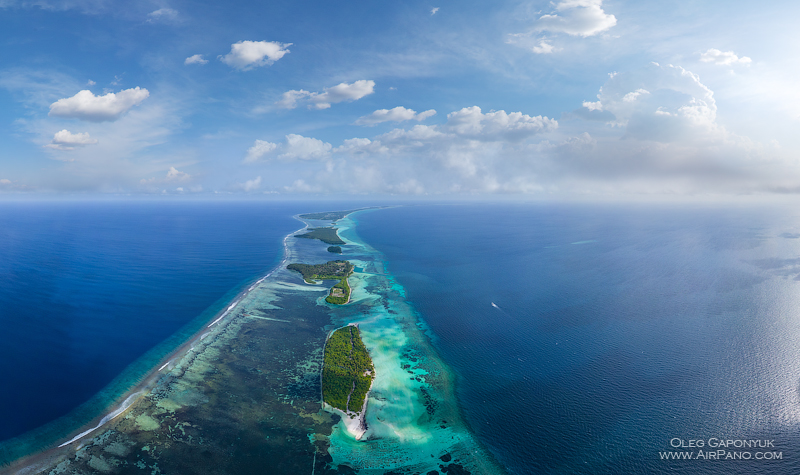 Kolhumadulu Atoll (also known as Thaa Atoll) is stretching 52 km west-east and 44 km north-south. It consists of 66 islets with the population of less than 9,000 people. The majority of the islets are uninhabited, and it has helped to preserve its pristine underwater nature. You will be able to see it in the panoramas captured near two small islands: Olhugiri, measuring 780x220 meters and Kalhufahalafushi (647x360 meters).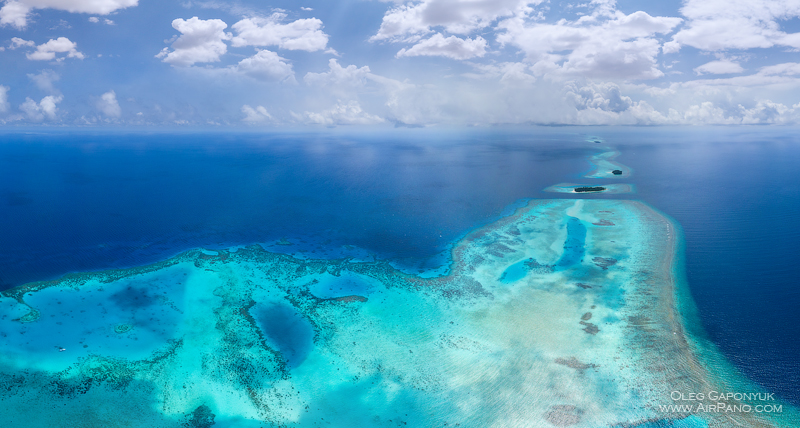 There is Haddhunmathi Atoll (also called Laamu Atoll) located to the south of Kolhumadulu. Only 13 out of 82 islands are inhabited. Bodufinolhu with the population of around 700 people is one of them, the other one is Mundoo with 372 people. Mainly all of them are employed in the touristic field, and that's why the care for nature and ecology is their main priority. The average depth of lagoons in this atoll is between 50 and 60 meters. In addition to diving that allows you to see the beauty of the coral reefs and their inhabitants, it is also a good place for surfing because of the big and smooth waves. The uninhabited island of the Atoll that was captured in the panoramas is Maabaidhoo.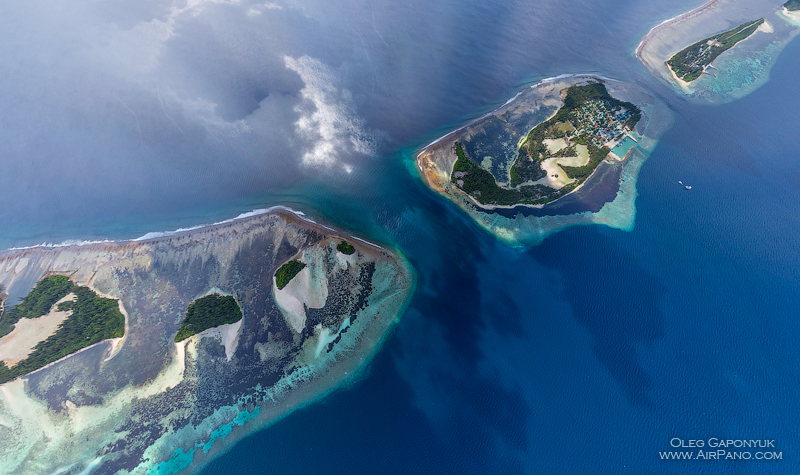 Northwest of Haddhunmathi and Kolhumadulu there is Mulaku (Meemu) Atoll, consisting of 33 islands. We chose the uninhabited island of Kurali: it has not only incredibly beautiful reefs scattered around the area, but also manta rays, sharks, green sea turtles, surgeonfishes, and other representatives of the ocean fauna. The visibility in this clear water can be up to 30 meters!
We hope that this tour with AirPano will allow you to admire the picturesque Maldives.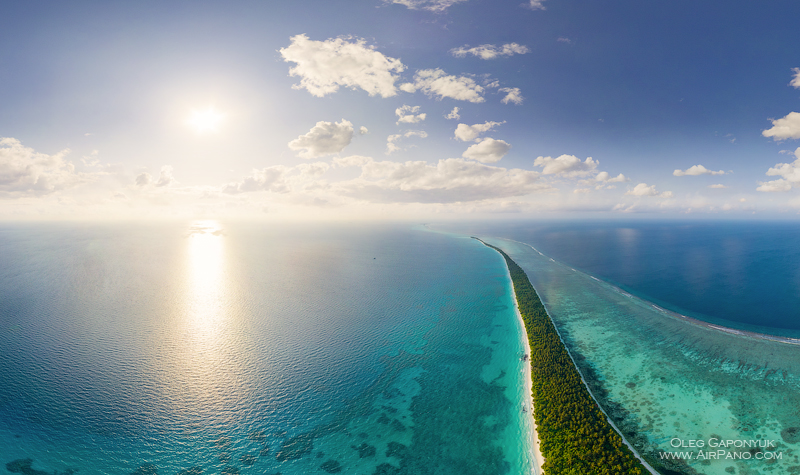 Photos by Oleg Gaponyuk
18 January 2018
You can have a look at other panoramas of Maldive Islands:
3. Maldives, Anantara Kihavah and Gili Lankanfushi
6. Maldives, One&Only Reethi-Rah. Split-panoramas
8. Underwater Maldives. Stingray
9. Underwater Shooting on the Maldives. Coral reefs
10. Underwater Shooting on the Maldives. Divers
11. Night Maldives
Read more
Photogallery
360° Video
Add your review about "Southern Maldives. Part III"