Thermal Resort "Blue Lagoon", Iceland
The Blue Lagoon geothermal spa is one of the most visited attractions in Iceland. The steamy waters are part of a lava formation.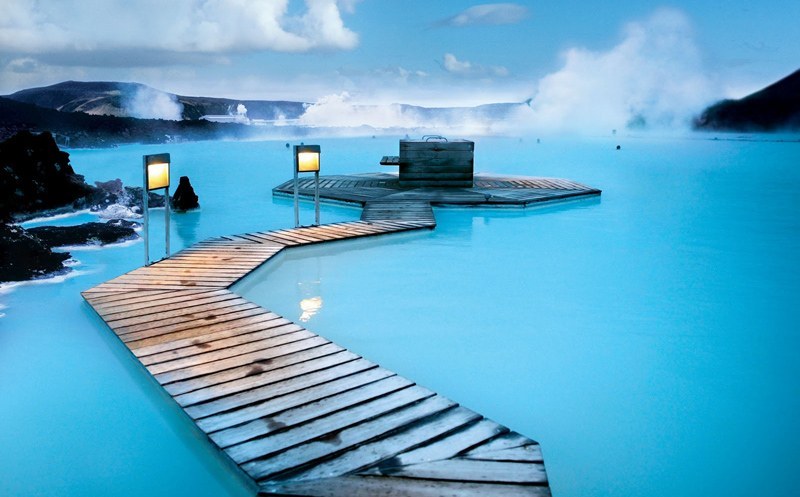 Photo from the site www.sushi-suzuki.com
The warm waters are rich in minerals like silica and sulphur and bathing in the Blue Lagoon is reputed to help some people suffering from skin diseases. The water temperature in the bathing and swimming area of the lagoon averages 37-39 °C.
The lagoon is fed by the water output of Svartsengi, the nearby geothermal power plant built in 1976, and is renewed every 2 days. Superheated water is vented from the ground near a lava flow and used to run turbines that generate electricity. Below 600 meters, the reservoir temperature is almost uniform at 240°C, and the geothermal fluid is brine with salinity approximately 2/3 of seawater.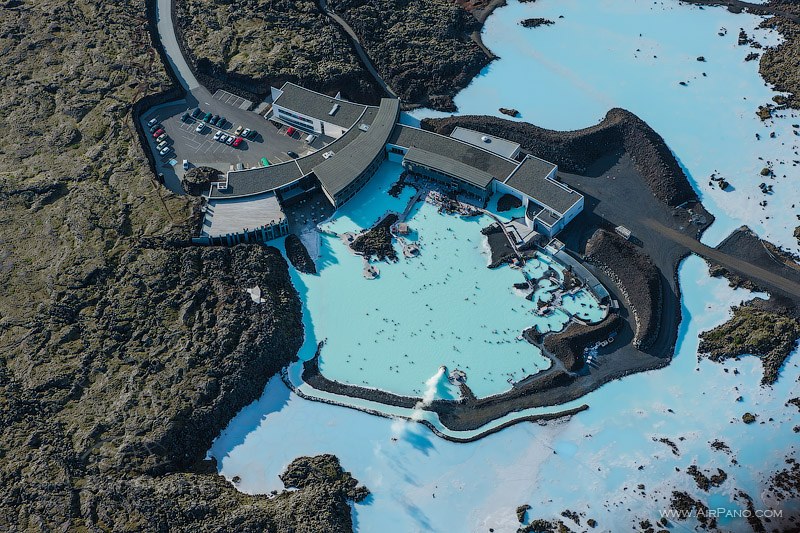 After going through the turbines, the steam and hot water passes through a heat exchanger to provide heat for a municipal water heating system. Then the water is fed into the lagoon for recreational and medicinal users to bathe in.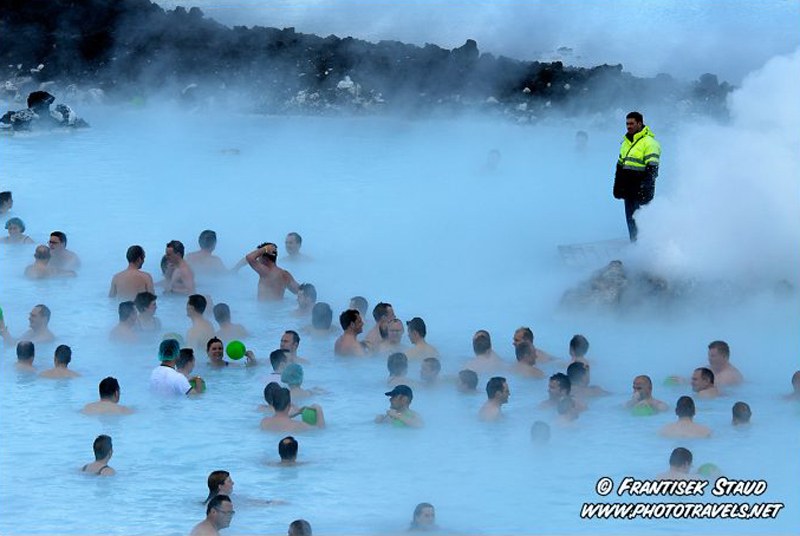 Photo from the site www.phototravels.net
Sometimes it is possible to see people in a white mud mask. The Silica mud is the Blue Lagoon's signature element. The pure white geothermal mud deep cleanses and exfoliates.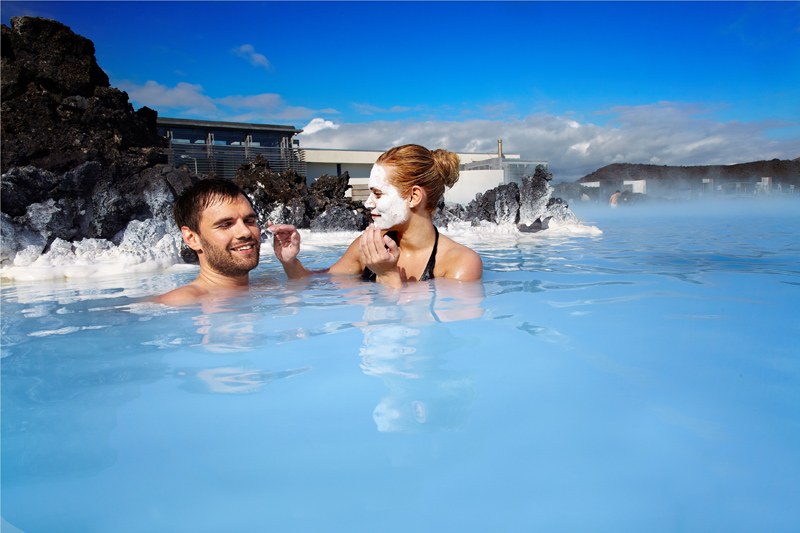 Photo from the site www.bluelagoon.com
The spa is located in a lava field in Grindavik on the Reykjanes Peninsula, southwestern Iceland. The Blue Lagoon is situated approximately 13km from the Keflavik International Airport and 39km from the capital city of Reykjavik. That is roughly a 20 minute drive from the airport and a 40 minute drive from Reykjavik. To find out more details about Blue Lagoon please visit the official site.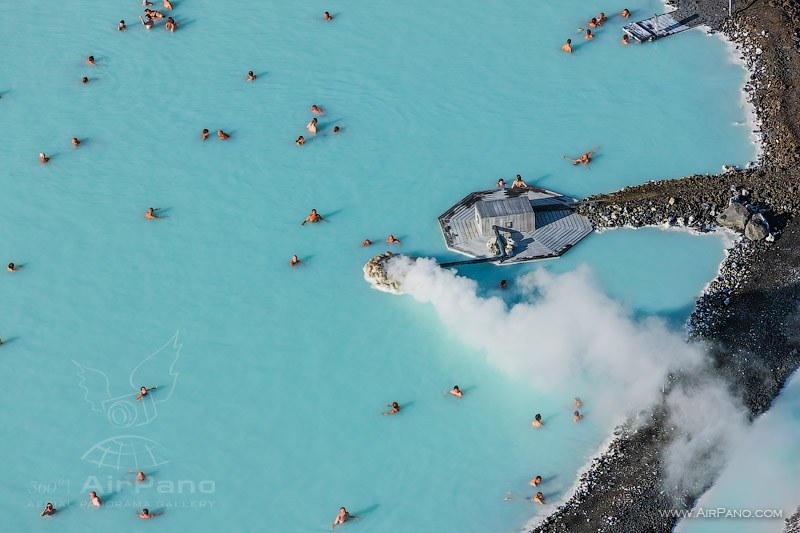 And now you can see the unique landscape around Blue Lagoon on our panoramas.
We also would like to thank our colleague Tom Mills, who kindly gave us a panorama with the beautiful view inside the Blue Lagoon which has been added to our virtual tour.
21 February 2013
Also we offer you to see virtual tour with 82 panoramas of Iceland.
Read more
Photogallery
360° Video
Add your review about "Thermal Resort "Blue Lagoon", Iceland"