Paros, Greece
Paros is one of the 1400 Greek islands and is well known for its history and contribution to the world art. It is situated in the central part of the Aegean Sea and the land is formed by perfect white marble. The quality of the rock is so high, that even in the classic age unbelievable masterpieces were made.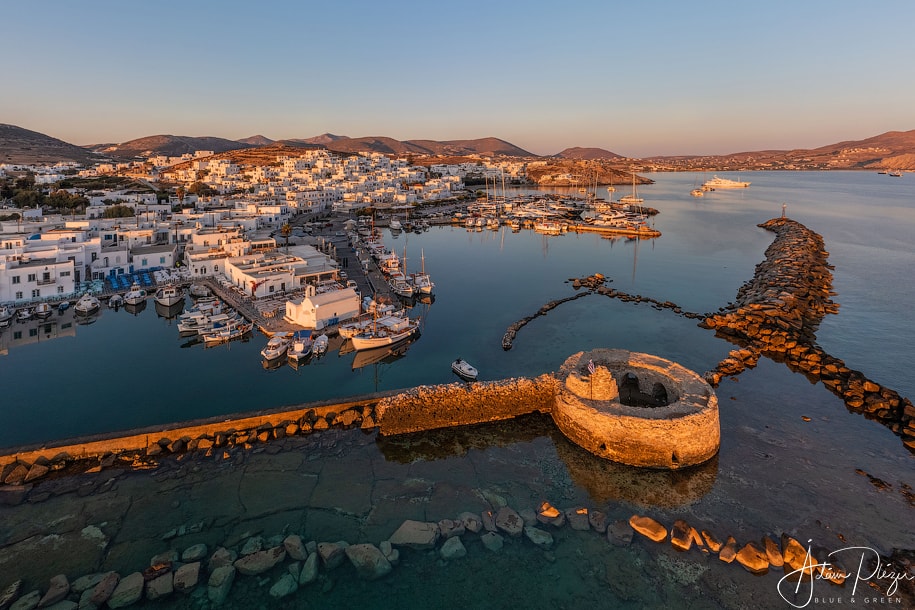 The most famous works made of Parian marble are the sculptures of Aphrodite of Melos and Nike of Samothrace. It was also used in the constructions of Parthenon and Napoleon's sarcophagus in Paris.
During the centuries of its history the island had different owners: from the Ionians to Ottomans. Only after the Constantinople agreement of 1832 Paros became part of the Greek government.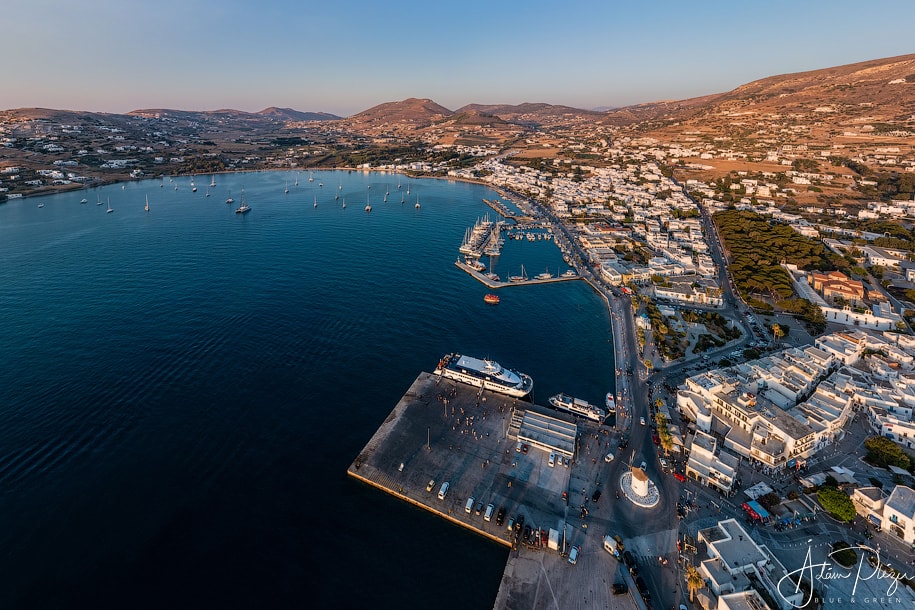 There are several populated areas on the island. The biggest one carries the same name Paros or Parikia and has the population of 4,5 thousand people, while the island itself with the territory of 196 square kilometres has not more than 14 thousand inhabitants.
The architecture of Paros is presented in the old style of the Kikladhes islands: houses with flat roofs, white walls and blue window frames. The blossoming trees, paved streets and churches provide special charm and comfort.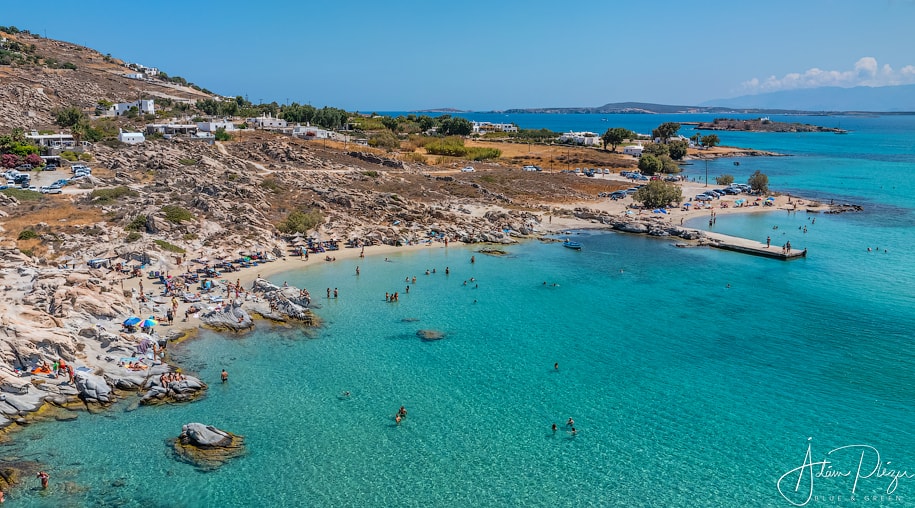 In Parikia you may find the ruins of a marble castle and an ancient windmill. The most famous monument is the church Panagia Ekatontapiliani (the Church of a 100 doors). According to one of the legends it was founded by Saint Helena - the mother of Constantine, the first Christian emperor of Byzantium.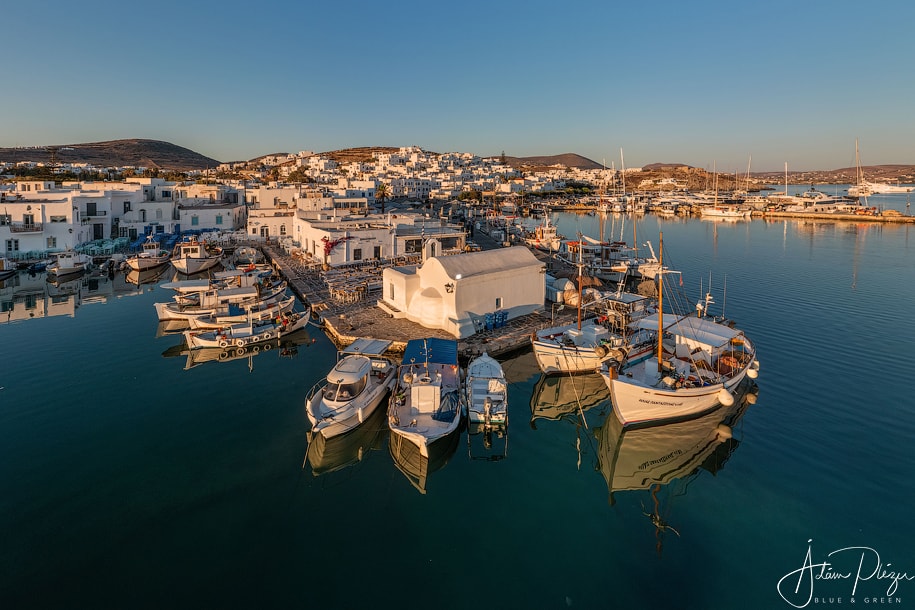 There is a Saint Arseniy monastery 6 km away from the city. This is a highly respected local saint, who is also buried here. The building of the XVII century looks astonishing with its delicate and ethereal shapes. The Saint Constantine temple is also on the list of architectural monuments - a bright white single-nave domed basil.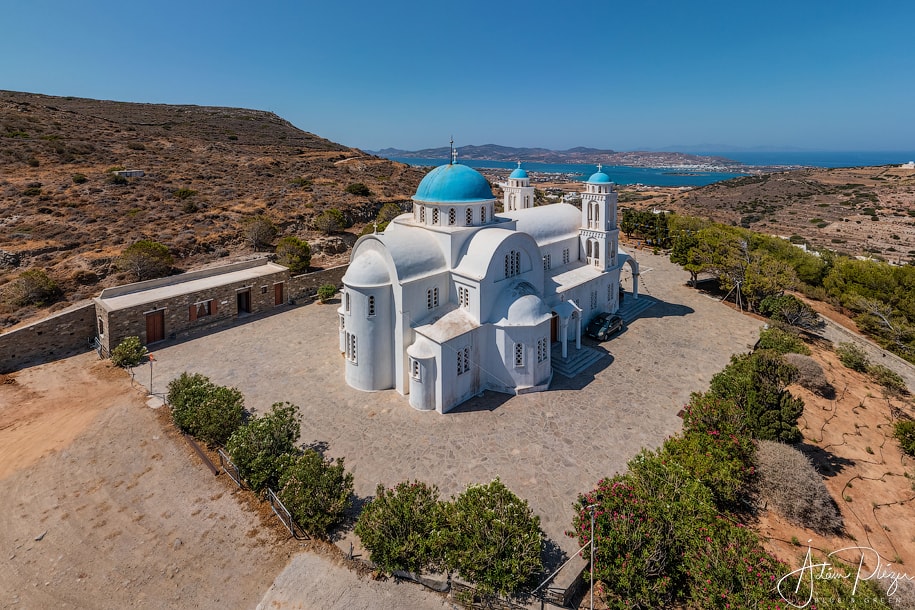 Among the historical part, Paros is famous for its beaches, coves and magnificent landscapes. Beeches and natural coves in the east, while the north has more harsh and rocky places. Here lies the great gulf of Naoussa - one of the most picturesque in the Aegean Sea. The Naoussa harbor was defended by a Venetian fortress, built in the XV century. Being more than a half under water the fortress is impressive even today.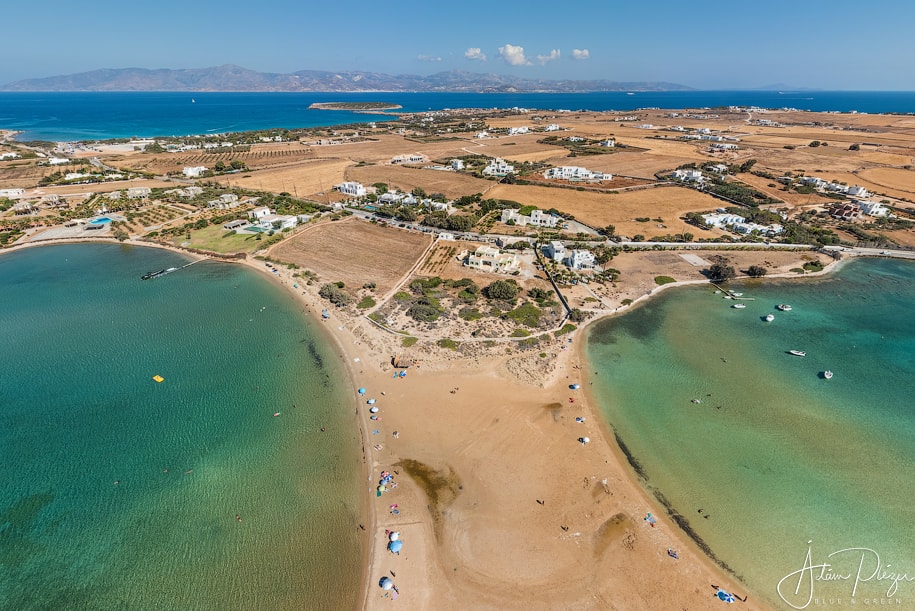 With AirApno you can enjoy these and other wonderful places on Paros even being at home!
Photos by Ádám Plézer
26 May 2023
Read more
Photogallery
360° Video
Add your review about "Paros, Greece"