North Goa, India. Part I
Goa is the smallest India's state located in the south-western part of the country. Its width is less than 65 km, while the total area is only 3,702 sq km. For reference, the largest of the 29 India's states is Rajasthan with the total territory of 342,239 sq km.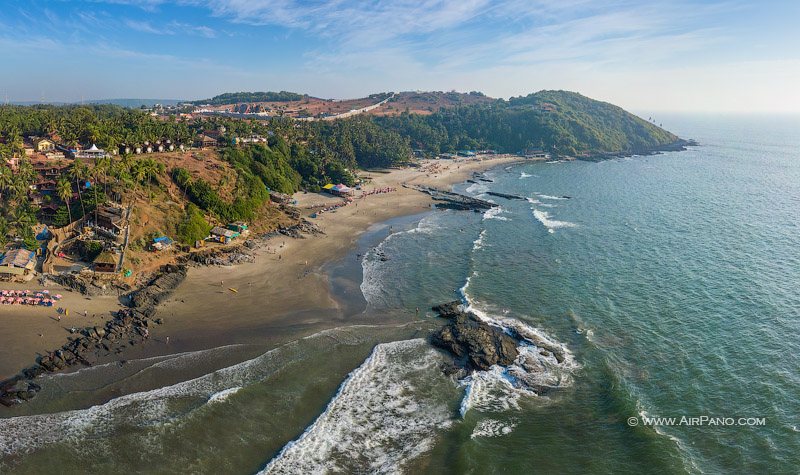 However, Goa is the most visited location in the country due to the beaches known all around the world. In total, there are 40 beaches stretching along the coast of the Arabian Sea for a hundred kilometres. The northern part of Goa is more about entertainment, while the southern part is for a more relaxed and quiet recreation.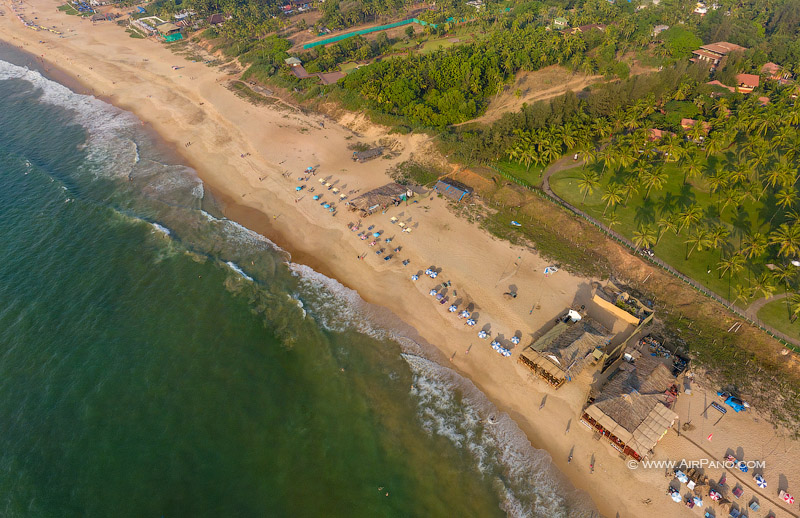 The first series of AirPano panoramas is dedicated to North Goa. One of its most popular locations is Vagator "double" beach, split into Big Vagator and Little Vagator. It is the place people come to watch the most spectacular sunsets. The landscapes look more unusual due to dramatic red cliffs looking down on the shore and Fort Chapora built on a hill in 1617 on the site of an ancient Islamic constriction. In 1890, the fort was abandoned and partly ruined, but still remained one of the best examples of the Portuguese architecture. This location has a panoramic view of the cyan waters of the Indian Ocean, the estuary of the Chapora river and the environs.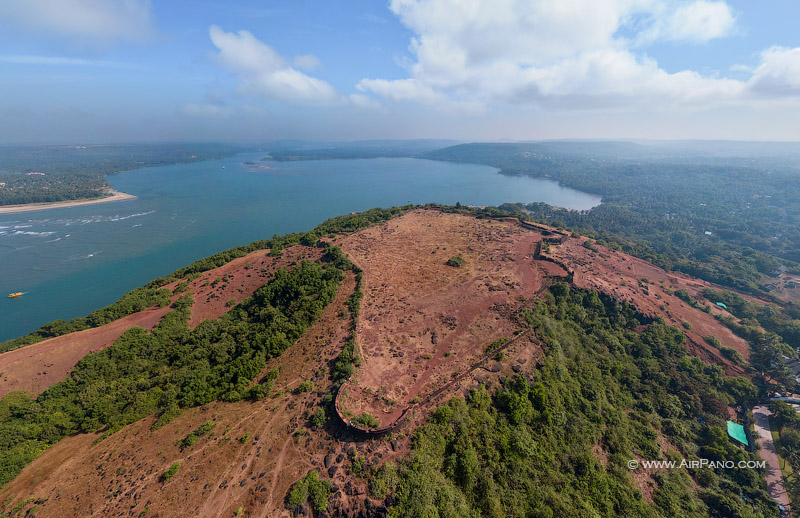 Not far from here there is Anjuna village. It is famous for having the most photographed beach of Goa and hosting the state's largest and most popular flea market that occurs of Wednesday. Craftsmen from across the country bring their products, ranging from cotton and tissue to bronze, silver and wood. Anjuna beach has very steep approaches to the water. In this area, one meter high waves are formed, so not so many people come here for swimming.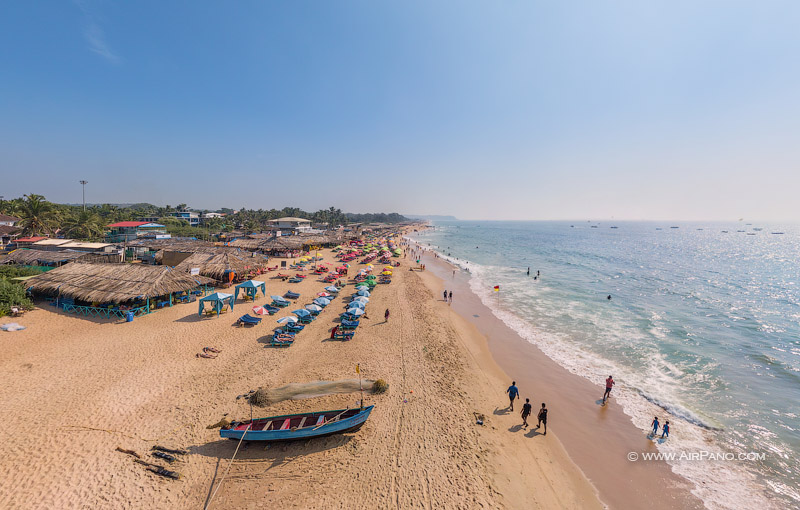 Baga beach is located further to the south and it is one of the most famous beaches on northern coast of Goa. It is especially popular among young people, which love entertainment places and crowded parties. Besides that there is a small river also named Baga. The place where the creek falls into the sea is notable for having beautiful black stones with water "boiling" around them.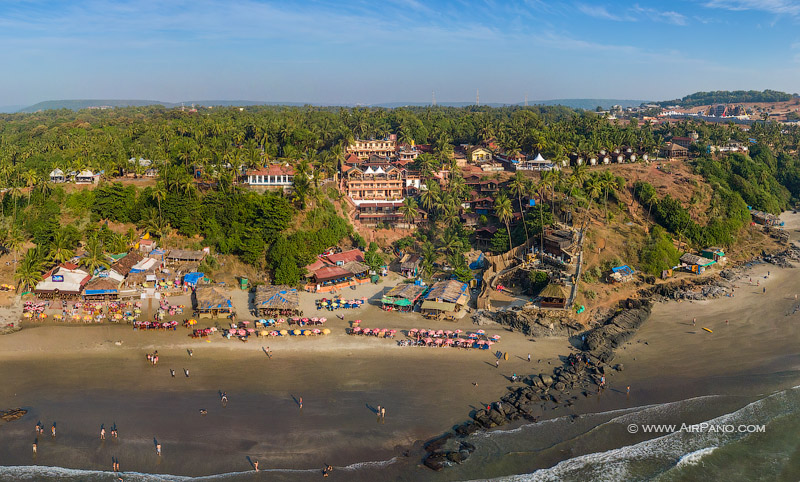 Right after Baga there are Calangute, Candolim and Sinquerim beaches. They lie on a 7.7-kilometer long coast, which has a shape of half-moon. Anyone can cover this distance by foot in 1 day.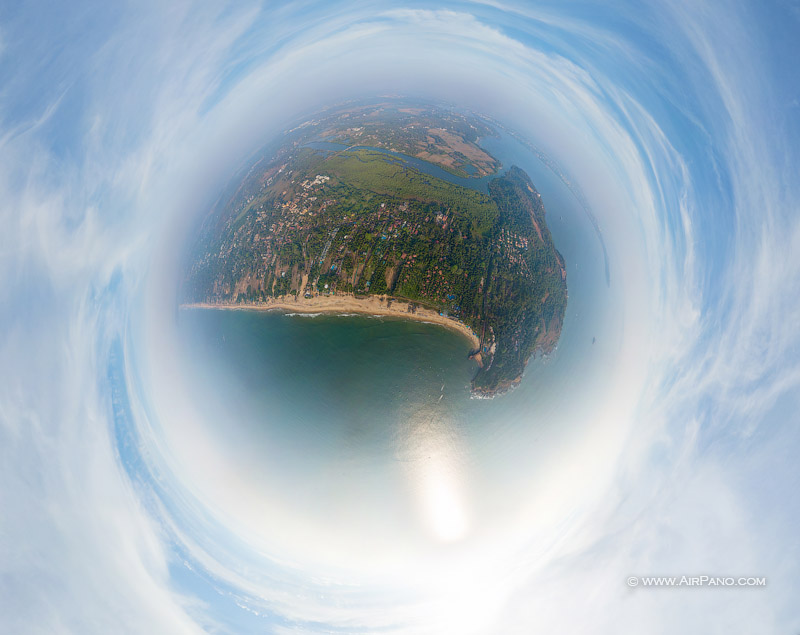 Observe the coast of the beachiest state of India from above! The next AirPano virtual tour dedicated to Goa will show the most northern part of the state with its calm and cosy beaches, such as Tiracol or Querim.
Photos by Sergey Semenov
28 February 2018
Read more
Photogallery
360° Video
Add your review about "North Goa, India. Part I"