Wedding atop a volcano. Kamchatka, Russia
We invite you to become the guests of the most unusual wedding that occurred at the top of a volcano! This is how AirPano friend and partner Alexey Matveyev and his fiancée Margarita decided to consolidate their union.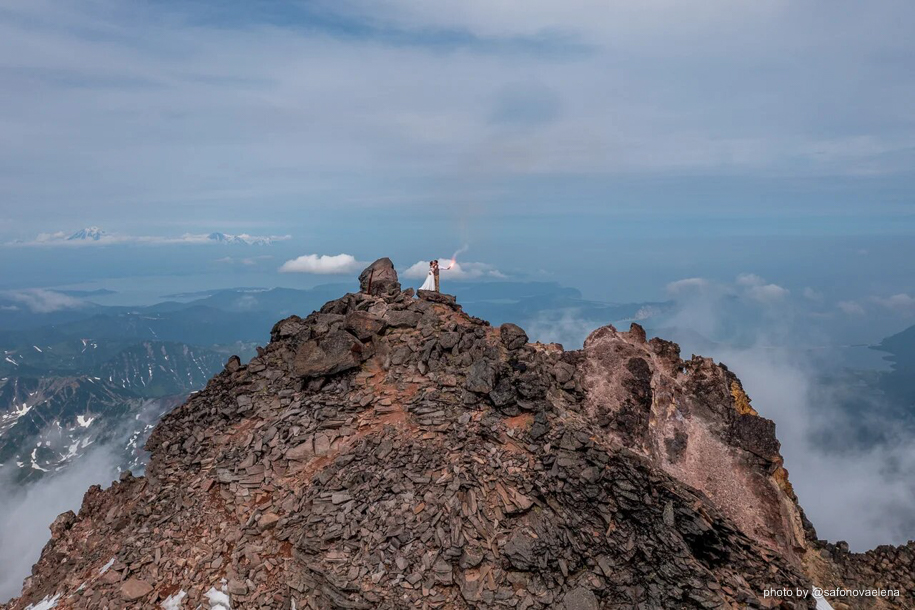 Alexey lives in Kamchatka and works as a guide in the Snow Valley — this place should be familiar to you from our videos. Margarita is a staff member at the nature reserve, and both of them cannot imagine their life without nature. Alexey made a proposal to her on the Commander Islands, near the northern sea lion rookery. And when choosing the celebration options, the young couple immediately rejected the idea of a feast in a restaurant. Moreover, it turned out that holding a traditional wedding will cost even more than renting a helicopter and taking friends and family to the top of the mountain.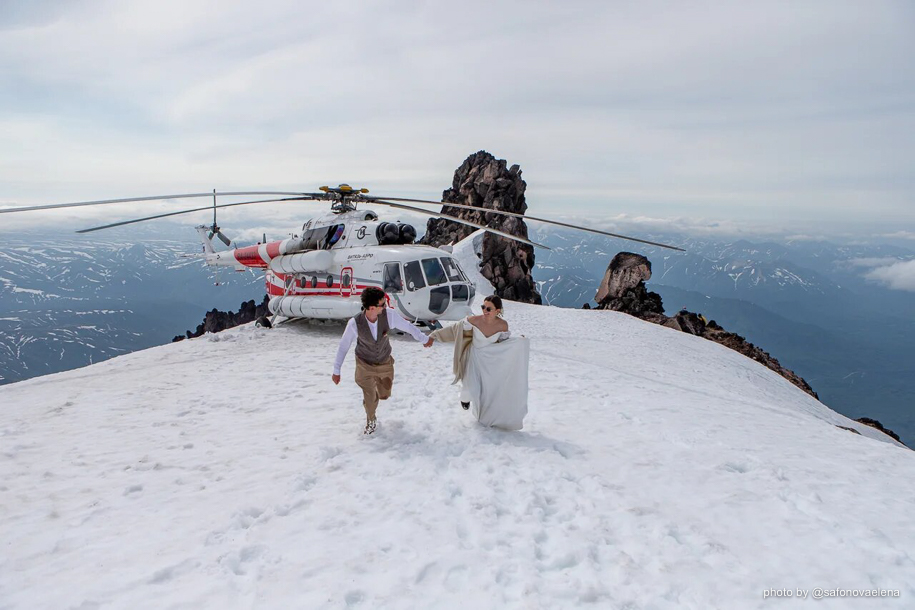 Vilyuchinsky volcano rising at 2,173 meters, a popular mountain tourism destination, was chosen as the venue for the ceremony. Both Alexey and Margarita have already been here several times, and now they have decided to share the stunning landscapes opening from above with all their guests. Such a celebration turns absolutely unforgettable, and photos and videos go beyond the usual photo session and become a hymn to the magnificent Kamchatka nature.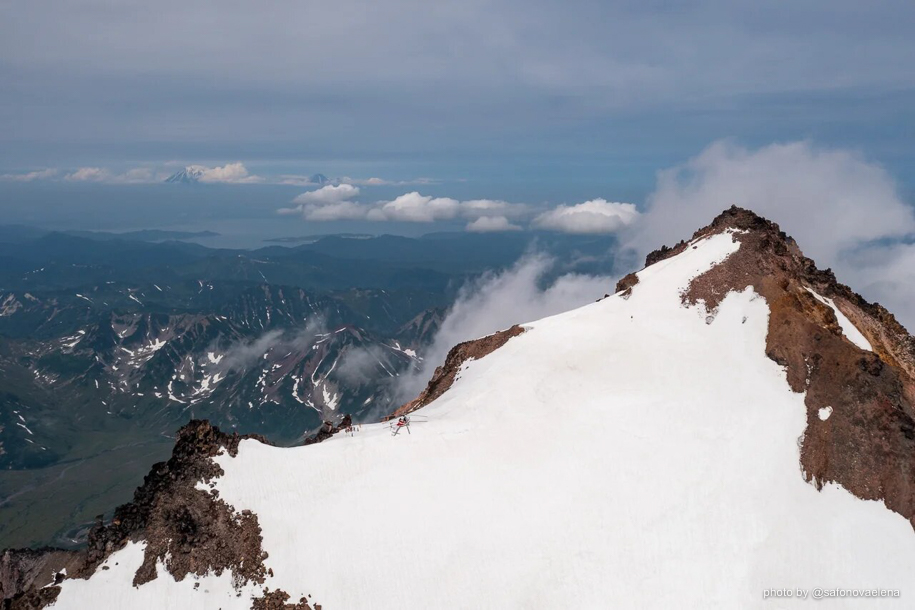 Video by Sergey Semenov. Photos by Elena Safonova
20 August 2021
Read more
Photogallery
360° Photo
Add your review about "Wedding atop a volcano. Kamchatka, Russia"