Guilin Mountains, China
Guilin is one of the most interesting cities in China. It is famous for its wonderful natural monuments and situated on the bank of Lijiang river in the Southern Guangxi Zhuang Autonomous Region. Guilin's beauty inspired people to give very poetic names to some of the local places of interest, such as Seven Stars Park, Reed Flute Cave, Folded Brocade Hill, and Green Lotus Peak. These are just a few of Guilin's sights.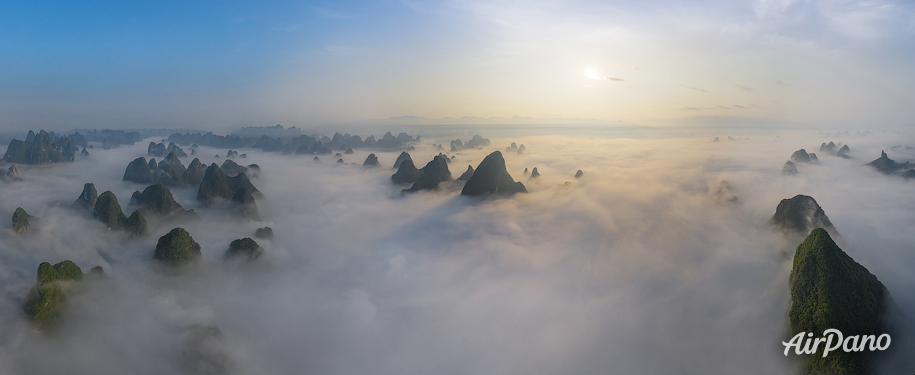 Guilin's history dates back more than 2000 years ago and it's a city where natural monuments intertwine with man-made structures. In the center of Guilin there is a 152-meter high Solitary Beauty Peak (Duxiu Feng) with 300 steps leading to its summit. There are also ruins of a royal complex that dates back to Ming dynasty and further to the south there is Elephant Trunk Hill, that got its name due to its resemblance to an elephant that drinks water.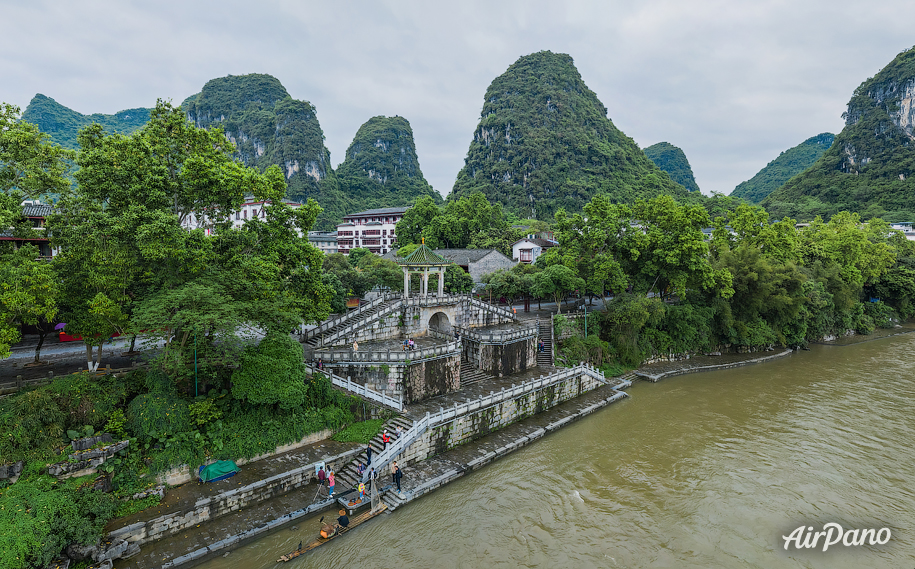 Lijiang river flowing through the city is very pure and transparent. In the middle of the river stands Wave Subduing Hill (Fubo Shan) with a Buddhist temple at the top. It houses unique objects, such as a 2.5 ton bell and a kettle which can be used to cook food for one thousand people.
Guilin's name is translated from Chinese as "Cassia Tree Forest". Its limestone pillars look like a giant stone forest.

Long time ago limestone stratum that makes up the hills was accumulated at the bottom of the ancient sea. Several millions of years later this part of Earth's crust went up due to large earthquakes. Subsequently heavy showers and snow befell on this region, eroding the bedrock that was already weakened by cracks and ruptures. Later the upper limestone stratum fell off, exposing spired limestone trunks, which are considered by modern scientists as exemplary ancient karstic rocks. Nowadays limestone pillars of China's mountains are stretched from the South Central China to the northern parts of Vietnam. Cliffs, which sometimes can rise 100 meters above their base, stand almost vertically and pressed against each other. You can see Guilin's austere ridge tops for kilometers and kilometers away.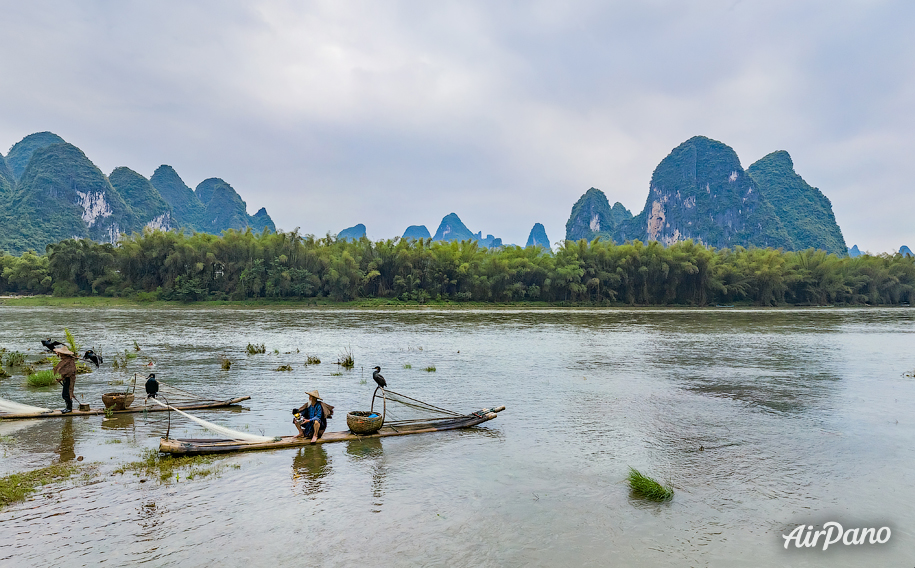 You can assume that nothing can grow on a bald cliff. But Guilin's mountains are the most picturesque mountains in the world. The whole mountain ridge is covered with vines and small trees clinging to rocky slopes. During orchid blooming season you can see a variety of multicolored flower islands light up on the slopes. Hazy mountains and still waters of Li River have a magical aura that inspired painters and poets throughout centuries.
Guilin's unusual, and, in the literal sense of the word, unearthly landscape was chosen as one of the shooting areas for Star Wars. Episode III. Revenge of the Sith.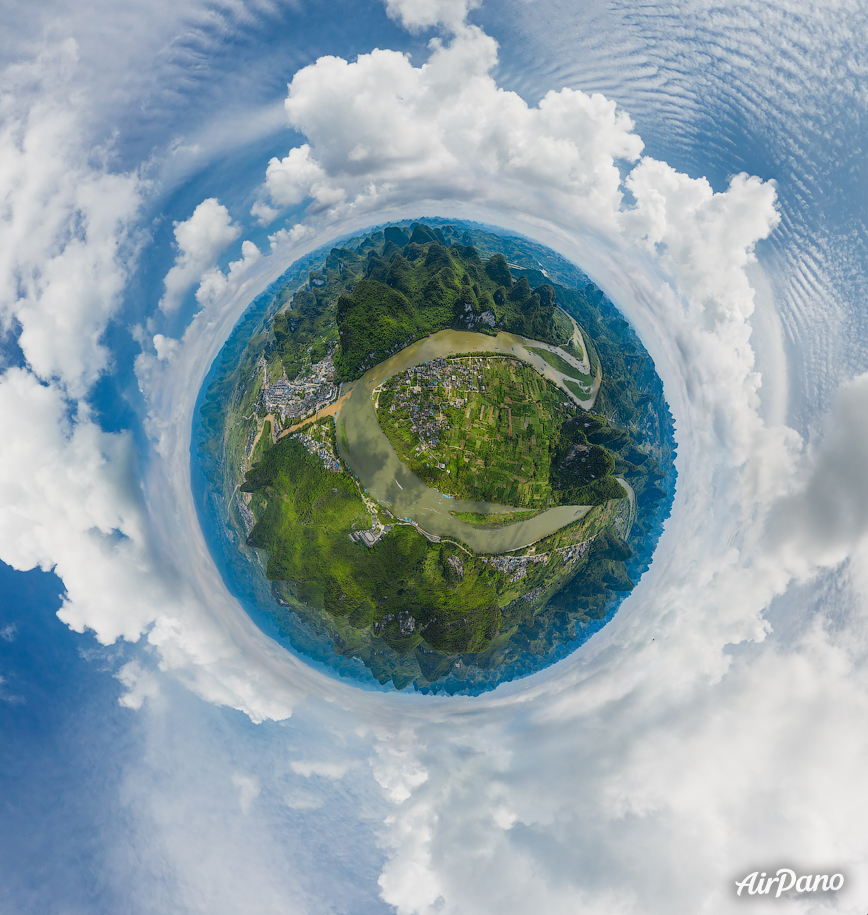 Photos by Sergey Semenov. Video stitching by Nickolay Denisov
19 June 2019
Read more
Photogallery
360° Photo
Add your review about "Guilin Mountains, China"