Dunhuang Yardang National Geopark, China
China is full of interesting and unique natural landmarks, and Dunhuang Yardang National Geopark is among them. The closest settlement, the town of Dunhuang in Gansu Province, is located as far as 180 km southeast of the park.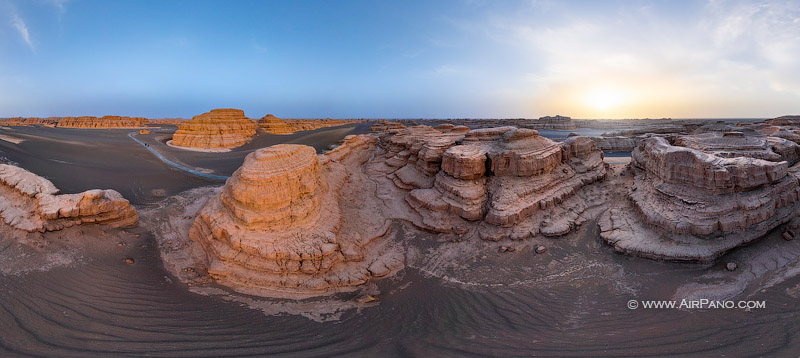 The name of the park appeared due to the landscape: a yardang is a unique rock formation created by the action of wind. The word itself is of Turkic origin, meaning 'steep bank'. This term was introduced to the scientific world by the Swedish scientist Sven Anders Hedin in 1903.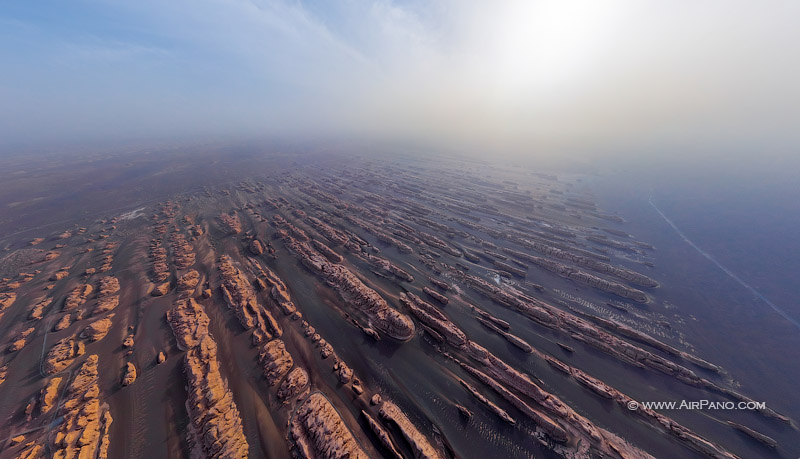 This famous geographer and journalist filled many gaps in the map of the world. During his first visit to the Lop Desert, he noticed narrow and high parallel furrows that covered the surface. So he gave such a poetical name to the formation that had been previously unknown.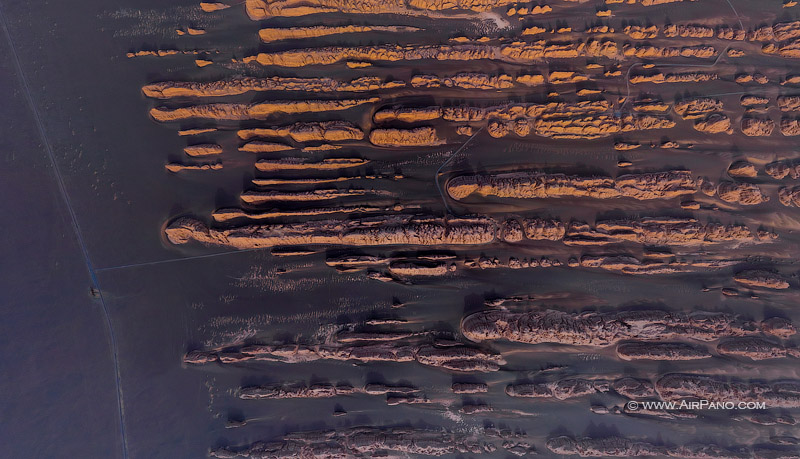 His colleagues have eventually discovered a lot of yardangs in Central Asia, Arizona and in the Sahara (some people consider the Great Sphinx of Egypt on the western bank of the Nile to be an augmented yardang). Yardangs exist even on Mars! But the major part of them is located in China. The quantity of these formations in Yardang National Geopark is the largest in China and now is shown in the new AirPano virtual tour.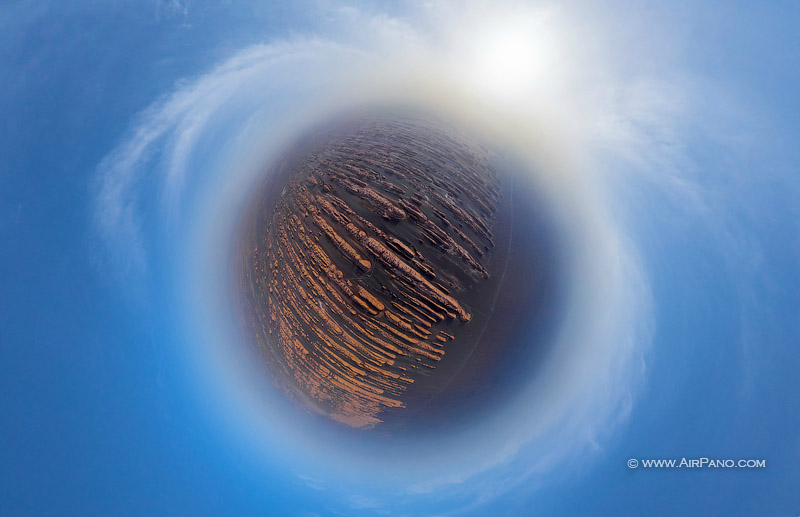 The area of 398 sq km is covered by rectilinear furrows in the direction of the dominant wind with asymmetrical steep slopes. They are divided by sharp ridges consisting of clay and loam: they are formed by the wind that for around 700,000 years has been blowing away loose grounds and leaving here only hard formations. The height of yardangs is around several meters with their width at least three times bigger than its height. When seen from above, a yardang resembles a ship.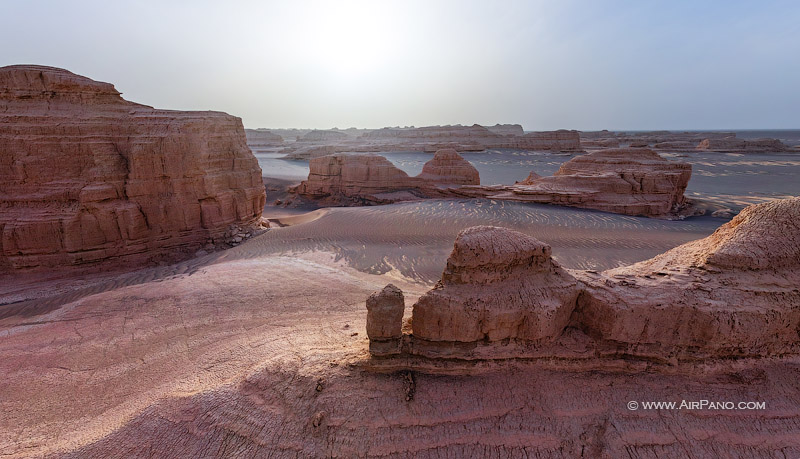 Some of the uniquely shaped rocks in the geopark have their own names: "Peacock", "Mongolian Bao", "Camel", "Stone Bird", "Stone Buddha" and even "The Golden Lion Welcoming His Guests". In the ancient times, this area was crossed by the Silk Road coming from the Lop Desert that is 300 km to the southeast from here. Aisikexiaer was a town on the way of the Silk Road (the word 'Aisikexiaer' means 'old city' in the Uyghur language). Now it is abandoned, and sometimes a terrifying wind howling can be heard. That's why this part of Yardang Geopark is sometimes called "Yadan Ghost Town" or "Demon's town".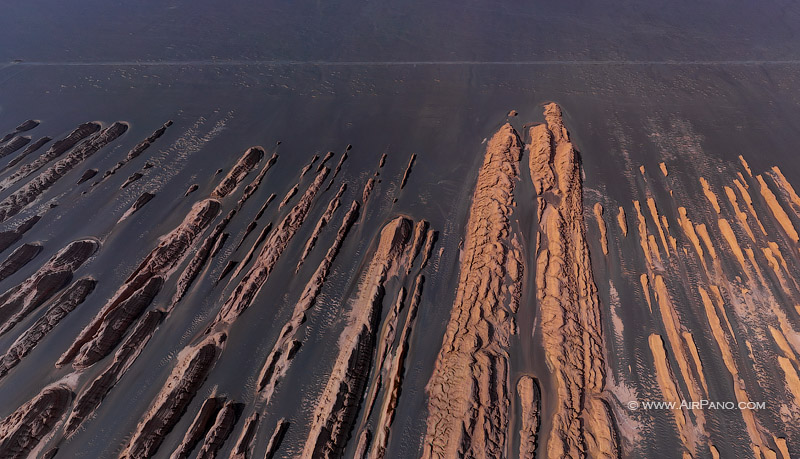 But we have nothing to be scared of! AirPano panoramas captured in Dunhuang Yardang National Geopark will make it possible to enjoy these unique rock formations without leaving your home.
Video and photos by Sergey Shandin and Stanislav Sedov. Video stitching by Nickolay Denisov
24 April 2019
Read more
Photogallery
360° Photo
Add your review about "Dunhuang Yardang National Geopark, China"