The old town of Budva, Montenegro
Welcome to Budva, the resort capital of Montenegro! The Budva Riviera is famous for its beaches, nightlife and Mediterranean architecture. In the ninth century, a Citadel was set up on the Adriatic coast to protect the town against raids from the sea. It was completed under the Republic of Venice, which is how we see it today.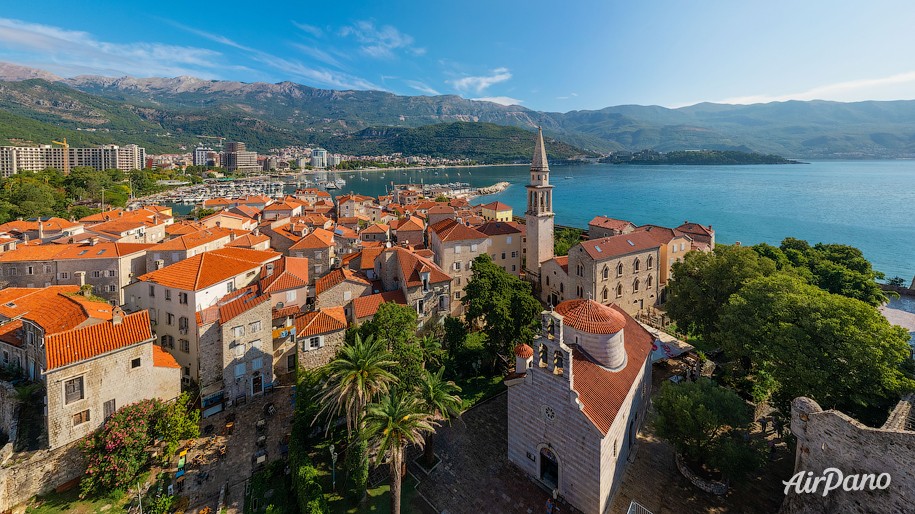 The Old Town has numerous cultural and historical landmarks. The oldest Catholic church in Budva is St. John the Baptist Church, whose tall bell tower can be seen from anywhere in the town.
The popularity of Budva has led to its rapid development: dozens of modern hotels have become a familiar part of its landscape. They have sprung up all along the coast and even "come down" from the mountains in a spectacular cascade!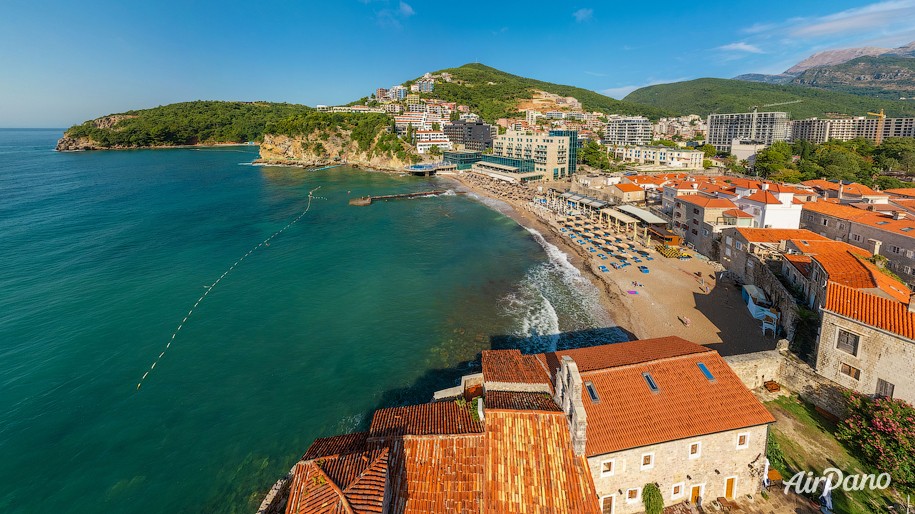 Budva is one of the warmest places in the Mediterranean, with almost 300 days of sunshine a year, which is another thing that attracts tourists. The fortress wall is the best vantage point in the town! Meanwhile, a medieval cannon reminds us of the town's glory days. The Budva citadel is shaped like an irregular polygon. It is 25 m (82 ft) long from west to east and 100 m (328 ft) long from south to north. The walls are up to 10 m (32.8 ft) thick!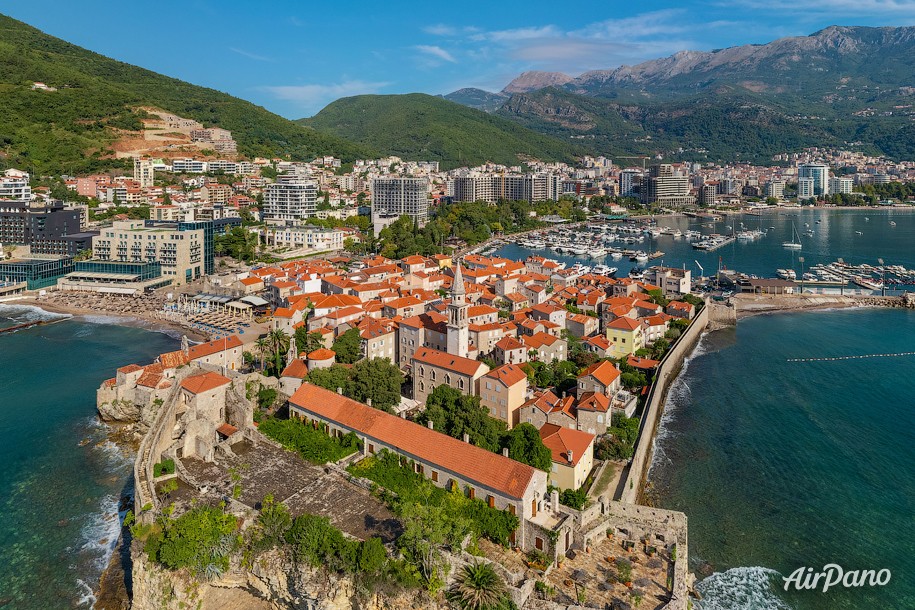 The night illumination of the fortress is Budva's landmark in its own right. The town itself also shines with bright lights. It is a real magnet that attracts both beach lovers and history buffs.
Photo and video by Stas Sedov
08 July 2022
Read more
360° Photo
Add your review about "The old town of Budva, Montenegro"