Southern Maldives. Part II
The Maldives archipelago consists of 1,190 islands, with the majority of them, 1,005, being uninhabited. The overall population of the country is around 400,000 people, but even having 1,500,000 people as tourists annually these places have preserved their pristine nature.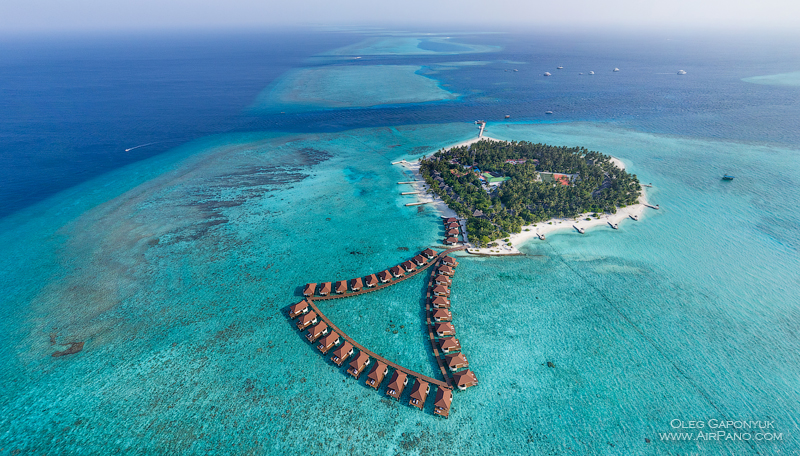 A new AirPano tour presents two of twenty Maldive atolls: Vaavu Atoll (also known as Felidhu) and Southern Ari Atoll. The first one is the smallest administrative atoll in terms of population and land territory. Five out of nineteen islands are inhabited by less than 2,500 people. Vaavu Atoll also has the 9 kilometres long egg-shaped Vattaru Reef.
We came to Vaavu in order to capture the chain of the uninhabited islands lying in the southern and northern parts of the atoll. It is the place of the habitation of stingrays, hammerhead fish, whitetip reef sharks and Serranidae species that can exceed in size an adult human being. One of the brightest natural sights is a huge underwater rock that is a part of Fottheyo reef: it is carved with caves and tunnels and covered by rare white coral species. Sometimes inclusions of red and purple corals can be noticed, and it makes the whole scene especially spectacular.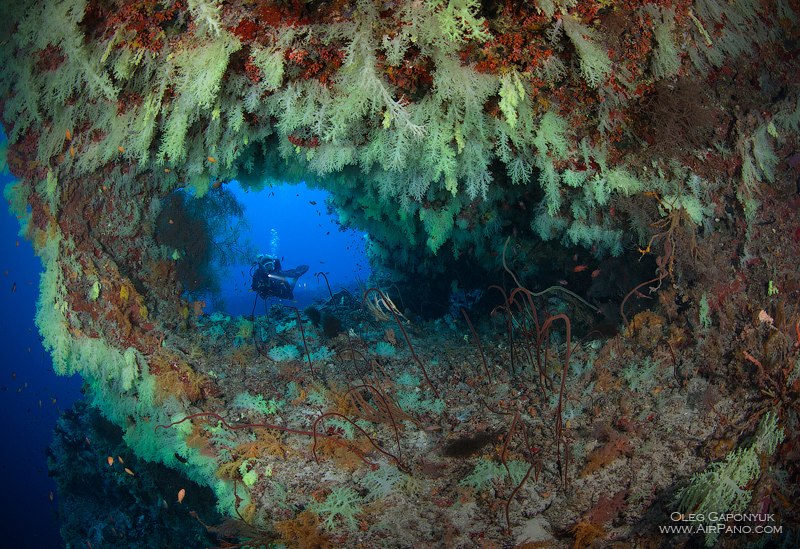 The beauty of the local underwater world attracts thousands of divers; but even being far away from there, you can still "dive" into this world using panoramas by AirPano.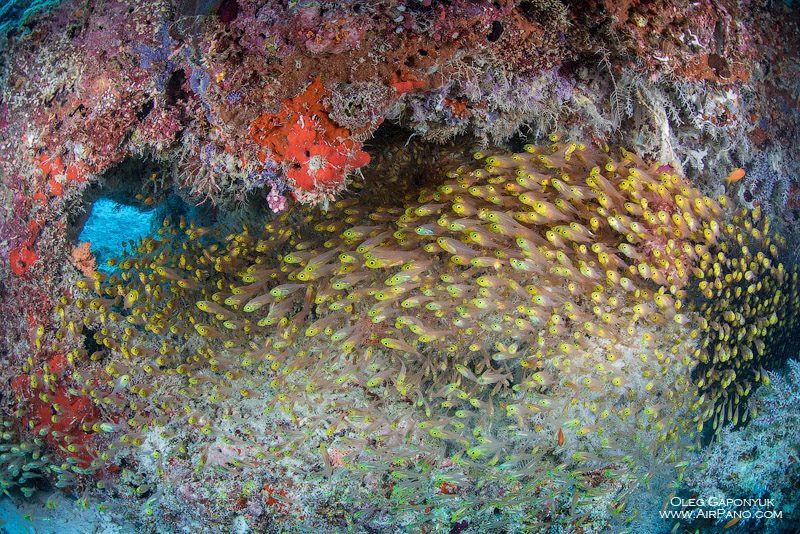 Southern Ari Atoll, also called Alifu Dhaalu, is located north-west of Vaavu and is a part of the large natural Ari Atoll. It is an extensive archipelago having an oval form and stretching through 33 kilometres east to west and 96 kilometres south to north. It is composed of dozens of small islands with only 18 of them being inhabited and 28 being resort zones. Some islands are connected by bridges, making it possible to travel between islands on foot or using a bike!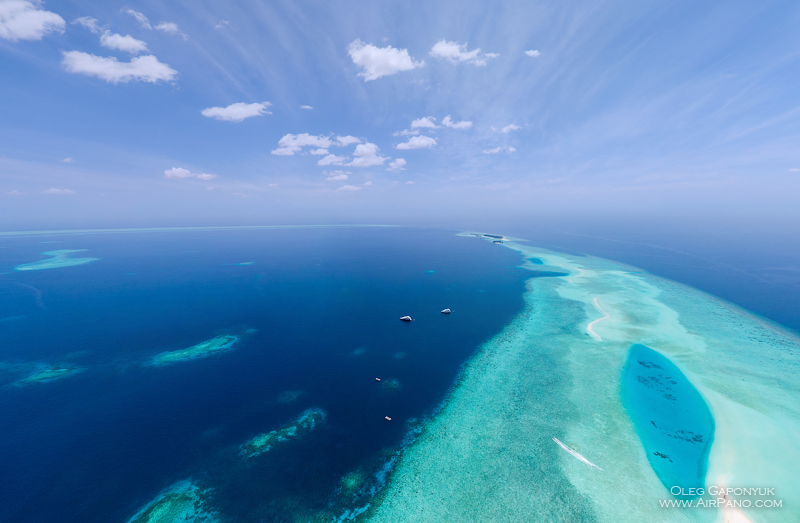 Ari is the most ancient part of the country: its islands were inhabited about 1,400 years ago during the "Buddhist" period of the Maldives. Some monuments of that time have remained till nowadays. For the needs of tourism, outstanding beaches and numerous marine reserves with reef sharks, tunas, lionfishes, muraenas, parrotfishes, huge hump-head wrasses that can be 2.5 meters long, turtles and many other marine species were created, and the bottom of the ocean features many shipwrecks.
Have a tour to these marvellous places together with AirPano!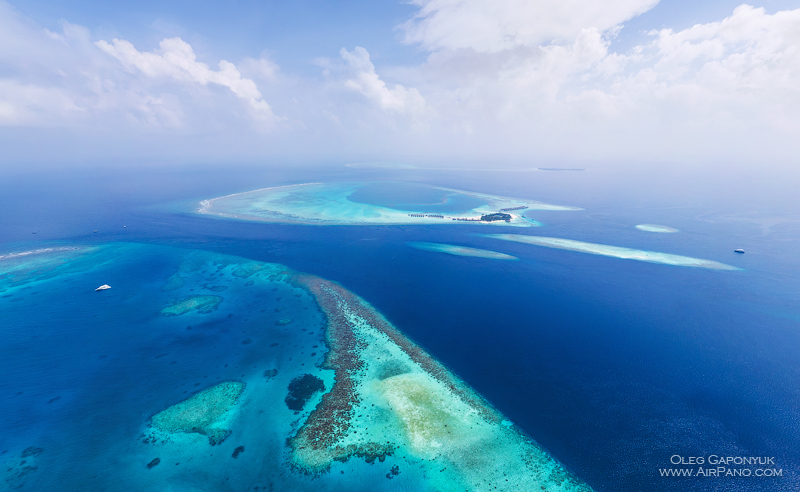 We will publish the third part of travel to Southern Maldives soon. Meanwhile you can have a look at other panoramas of Maldive Islands:
2. Maldives, Anantara Kihavah and Gili Lankanfushi
5. Maldives, One&Only Reethi-Rah. Split-panoramas
7. Underwater Maldives. Stingray
8. Underwater Shooting on the Maldives. Coral reefs
9. Underwater Shooting on the Maldives. Divers
10. Night Maldives
Photos by Oleg Gaponyuk
14 September 2017
Read more
Photogallery
360° Video
Add your review about "Southern Maldives. Part II"