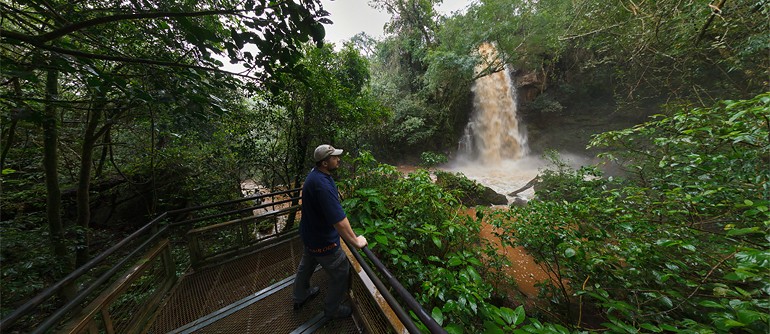 For the past 2 years AirPano team has achieved impressive results in panoramic photography.
We have developed and refined a method of capturing spherical aerial panoramas at nighttime. We have created the first nighttime virtual tour over Las Vegas in the history of the world.
We have managed to photograph a gigapixel panorama from a helicopter.
We have found a way — that seemed impossible at first — to photograph spherical panoramas from an airplane.
We have gone underwater, inside a microwave oven, and soared in a hot air balloon.
Our spherical panoramas have been recognized and awarded for 2 years in a row, 2011 and 2012, at Epson International Pano Awards competition.
Our desire to add more action to our panoramas along with the urge to constantly develop our skills brought us to shooting spherical video. However, our first experimental 360 filming showed that 3D video panoramas had their flaws. Quality of a video spherical panorama could not compete with a quality of a classical panoramic photograph. Naturally, we were not happy about it.
This, however, did not take away our dream of adding more action to our panoramas. New idea came from one of the website comments. It said, "you have everything in your panoramas, but sound and smell". Adding a smell turned out to be quite a challenge. Working with a sound, on the other hand, was in our area of expertise: we have already added a sound of falling water to our panorama. So we thought, why not add falling water itself to the picture? As a result, we combined a high-resolution static spherical panorama with a video of a forest waterfall to show the natural beauty of the place.
The only downside of this new creation is a need for a rather powerful computer and a high-speed Internet connection to view the panorama, because its size is about 18 MB.
AirPano used the following equpment for shooting this virtual tour: Canon 5D Mark II, Sigma 15mm, Gitzo tripod, Nodal Ninja 4 tripod head.
Authors of the video: Stanislav Sedov, Dmitriy Moiseenko and Ivan Roslyakov

30 July 2012
Read more
Add your review about "Forest waterfall, 360 video panorama"