The best aerial panoramas by AirPano
The AirPano project initiated its activity in the field of aerial photography back in 2006. Since then we have created hundreds of panoramas from all over the world, and when people ask about our favourite ones, it is not easy for us to answer. Every place is beautiful in its own way and each has a remarkable history.
We spend several days filming the Angel Falls — the world's highest waterfall being 979 meters high: we had to take a plane, then a boat, and finally to go by foot to achieve the waterfall, but then it took even more time to capture the desired pictures because of the weather. The shooting of the Plosky Tolbachik eruption took place in severe conditions — at the altitude of 1,500 meters high and the temperature being -31℃. But the panorama was made even with our drone having crashed on a lava field. On Mt. Everest, near Khumbu Glacier, our helicopter managed to climb at the record altitude of 7,100 meters above sea level and our photographer had an attack of the altitude sickness. During our expedition to Lake Baikal a huge crevasse in the ice suddenly appeared and our vehicle was about to sink in the water; fortunately, we were saved by the excellent skills of our driver.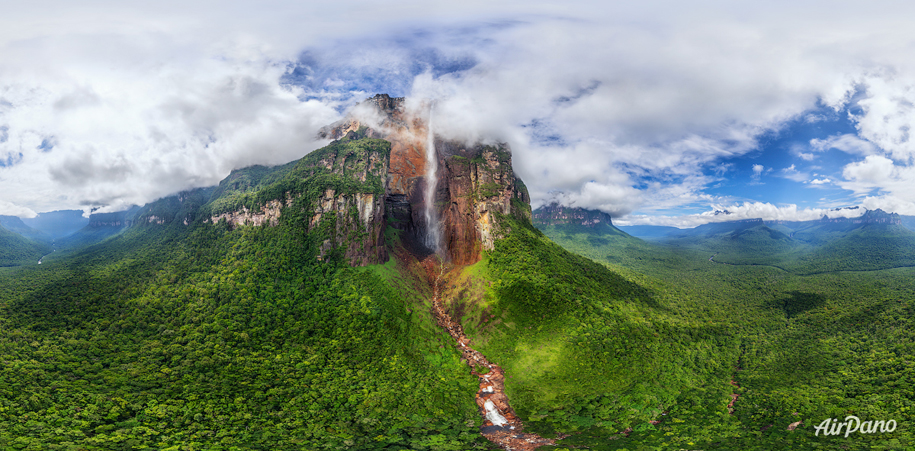 But in hot countries, the work goes not easier. When we found ourselves on Wayag Islands in Indonesia, we got soaked with salt, then hit by a heavy rainfall with being wet to the bone and to every single cog in our cameras and other important equipment. Huge crabs and other inhabitants of the jungles joyfully watched that scene.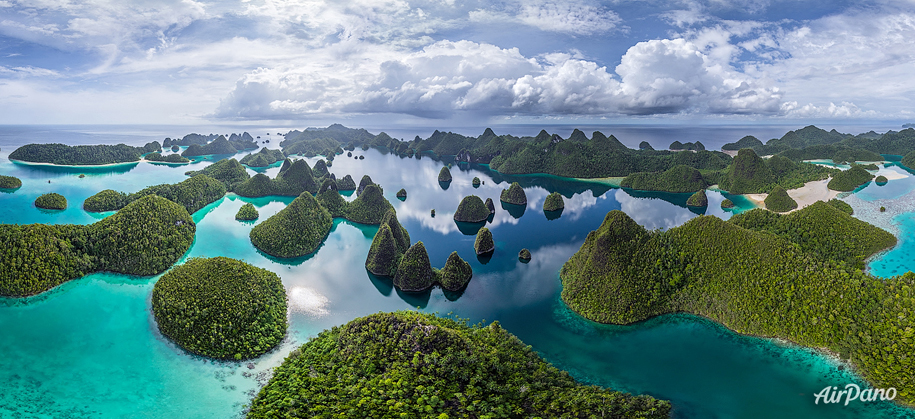 The shootings of the Giza pyramids in 2011 led to a confrontation with the local police, while the next year we managed to do the impossible by capturing the Indian Taj Mahal from above. There is a strict prohibition on flights over the Taj Mahal, so the AirPano team was the first since 1997 who was able to convince the local officials to "open" the sky!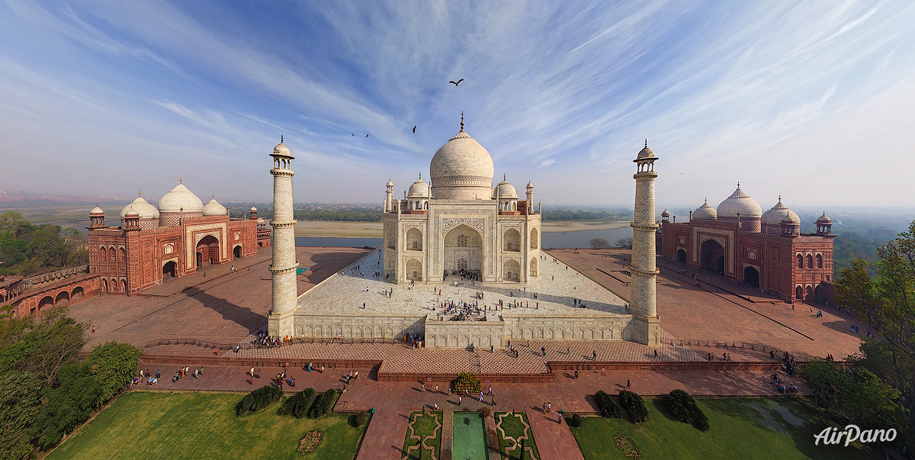 Unfortunately, it becomes more complicated to use drones for the needs of photography due to the secrecy, safety and many other reasons, so that drone flights often turn out to be illegal. Many photos and panoramas that we managed to make in the past can be never recaptured again. So the more interesting the results of our long-term work become nowadays — to create some of our panoramas we used such interesting aircraft as air-balloons and airships. We were even able to fly into the stratosphere!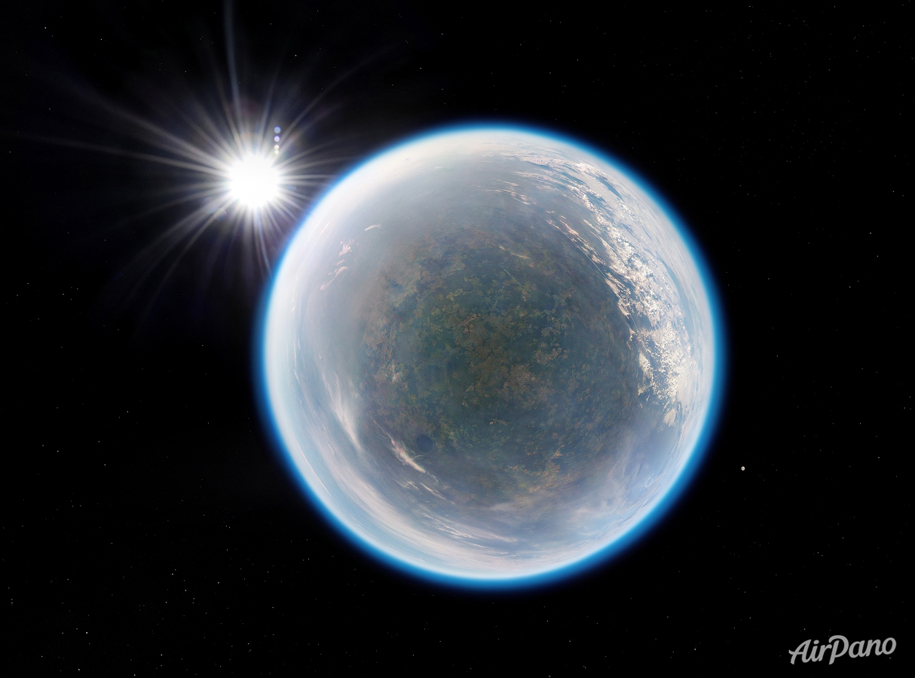 We invite you to have an introductory tour reflecting different interests of AirPano: they include the fishing bear in Kamchatka, Hook and Hardy Reef in Australia, the Zhangye Danxia colourful mountains in China and many other things to see!
24 October 2018
Read more
Photogallery
360° Video
Add your review about "The best aerial panoramas by AirPano"