Fukushima Robot Test Field, Japan
AirPano team has just finished work in Japan: we have captured a bird's eye view of Tokyo. It is the most up-to-date city with ancient history, but there are many other interesting places in Japan. For example, this country standing at the front lines of technological development has a special testing ground for drones and robots. Here, in Fukushima Prefecture, there is also a very beautiful Bandai-Asahi National Park with a volcano, numerous lakes, colourful marshes and even a ski-resort. Our partners invited us to conduct a shooting and we liked the idea.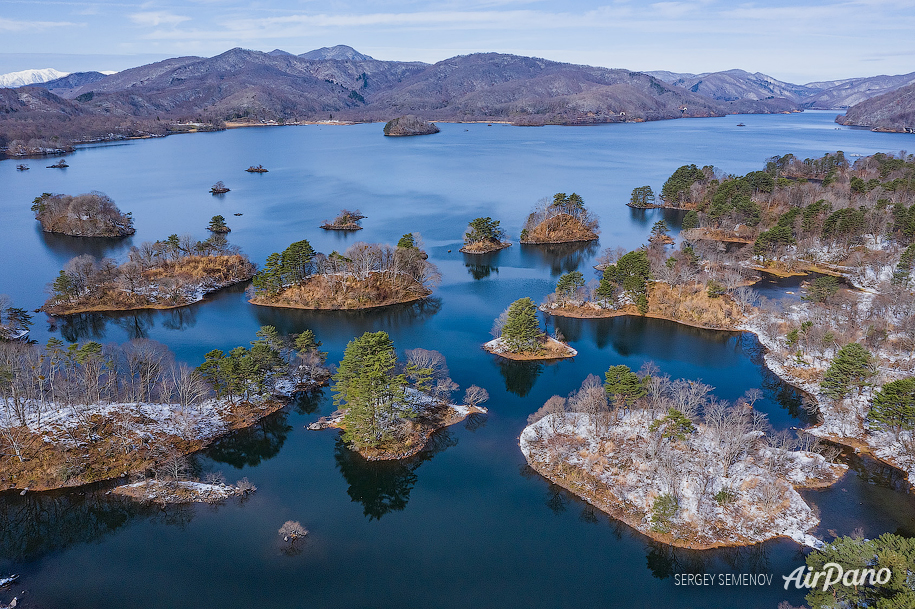 Robots are the way to the future, but their «childhood» takes place in these special testing grounds. These fields simulate the real conditions for robots in which they will work, such as a flooded town, a factory, a motorway and etc. Japan also holds the World Robot Summit. It consists of two events: the World Robot Challenge (WRC), a robot competition in which teams from all over the world compete in 4 categories; and the World Robot Expo (WRE). This exhibition will feature advanced robotic technologies, provide a glimpse of robots working in the present and in the future and provide an opportunity to discuss how people and robots will live together. World Robot Summit 2020 will be held in Aichi (March 8-11) and Fukushima (August 20-22) Prefectures.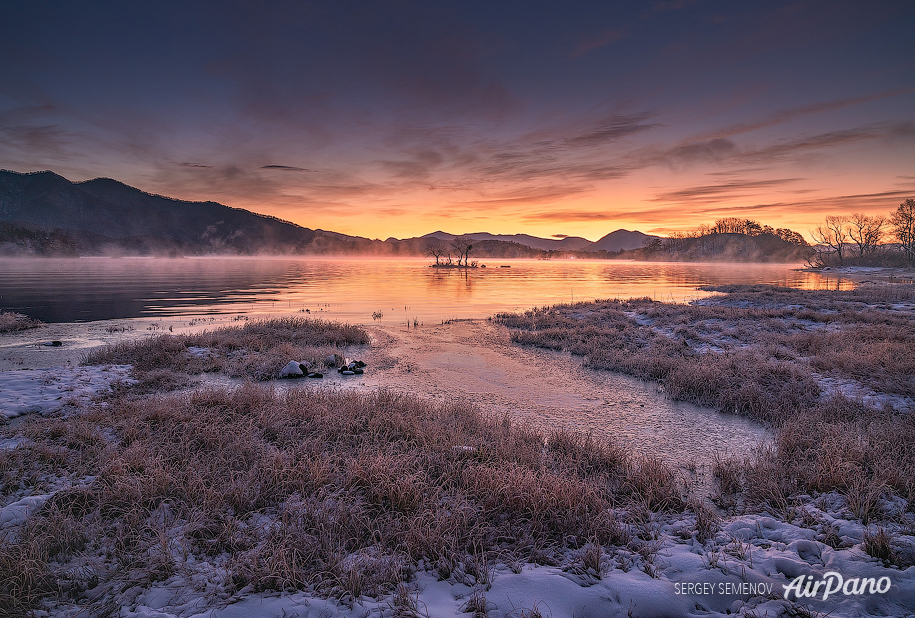 Fukushima Prefecture that houses the World Robot Summit is located in the Tohoku Region and is characterized not only by its advanced technologies but also by the grandeur of nature. There is the area called Urabandai, meaning «the back-side of Mount Bandai». The eruption of this mountain took place about 150 years ago and created numerous lakes and marshes, including the beautiful Goshikinuma ponds. Among them, Lake Hibara is where the largest and most beautiful islands are located. The shoreline stretches for 31 km and the lake has a maximum depth of 31 m. Sakura (cherry blossoms), fresh green leaves, autumn leaves, and snowy landscapes always provide beautiful views. You can simply enjoy driving around the lake, especially when there is fresh, green growth. Between late April and early November, a pleasure boat is in operation, and if you look at Mount Bandai from the lake, you can see the point of the mountain's explosion. The magnificent scenery as seen from pleasure boats can make you feel like you've slipped back in time. In winter, the surface of the lake is frozen, making it possible to walk on the ice.
Have a look at fascinating and diverse Japan from above!
Video and photos by Stanislav Sedov and Sergey Semenov. Stitching by Ivan Roslyakov
9 February 2020
Read more
Photogallery
360° Photo
Add your review about "Fukushima Robot Test Field, Japan"