Freeride at Snow Valley mountain lodge. Kamchatka
Kamchatka is one of the most beautiful corners of the Earth and we have filmed these places more than once. Geysers, volcanoes, pristine forests and wild animals living in their natural habitat... To see it all and not to miss anything important, one has to ask for the help of the local experts. We have a longstanding cooperation with Kamchatka's reserves and national parks, and we have recently added Snow Valley Mountain Lodge to this list.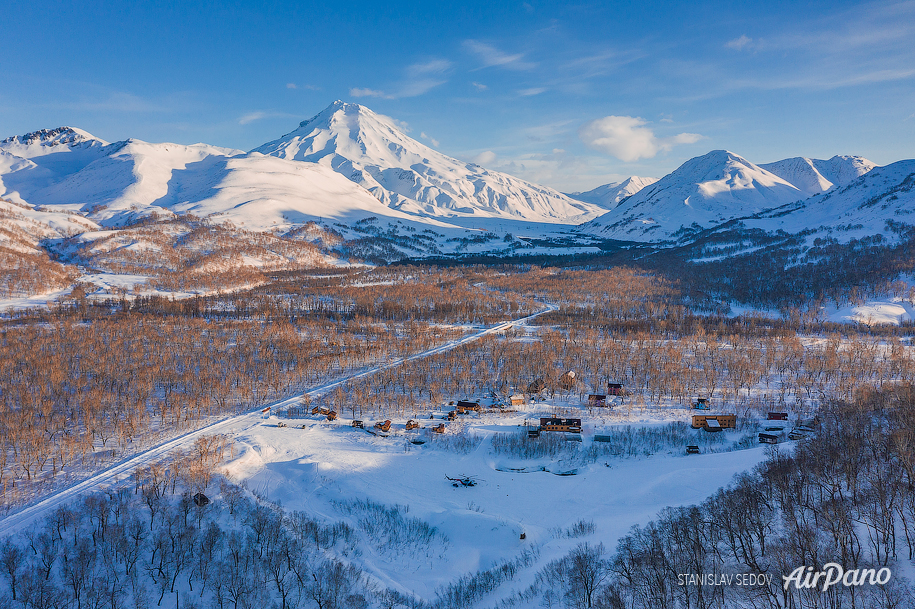 Snowboarding in Kamchatka is stunning. There are not so many places in the world where you can ride through the pristine wilderness with the view of volcanoes and along the slope of the volcano down to the ocean!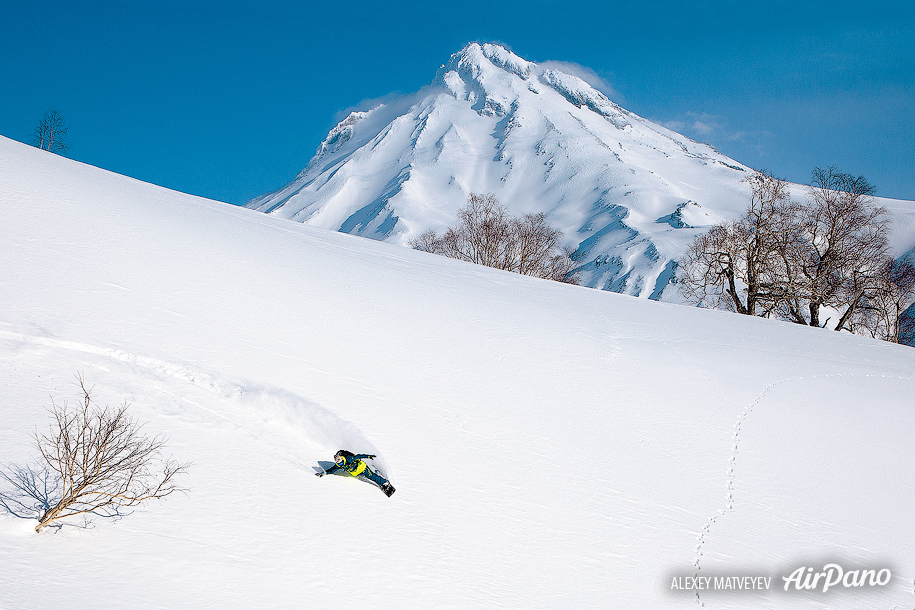 Snow Valley Mountain Lodge offers a wide range of activities for all tastes, including volcano freeriding and heliskiing. And that is how we met these guys, in the sky. We told them about the AirPano project, and they invited us to visit their lodge.
The feature of Snow Valley that we liked the most is the possibility to use a helicopter. It felt close to our spirit, so we came up with an idea to create a 360-video about freeriding in Kamchatka. We present to you the first part of the film. We would also like to share the official information about this mountain lodge for those who are interested in new places for snowboarding and skiing.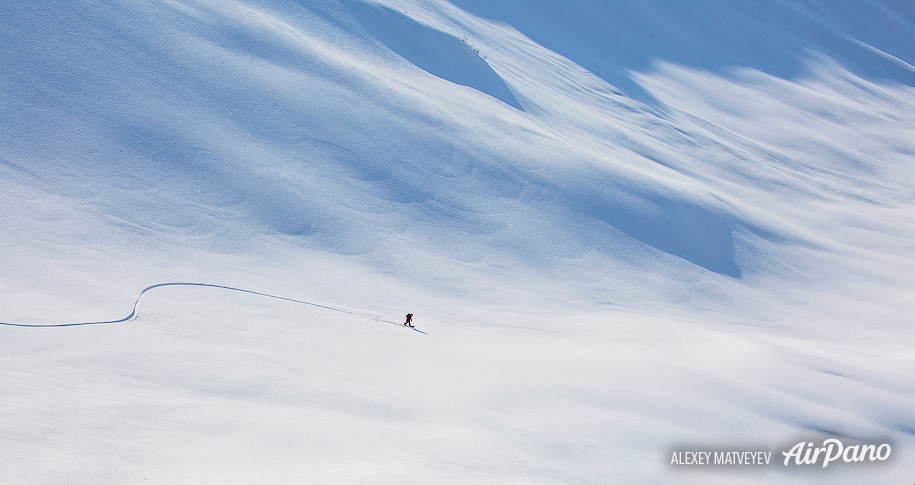 Snow Valley Mountain Lodge is a unique hotel complex with accommodations from economy to VIP level, located in the picturesque valley surrounded by mountains and volcanoes.
The territory of our Mountain Lodge features an open-air swimming pool and a cascade of hot thermal springs, summer houses and barbecue areas, well-maintained cross-country ski course, snowboard park with a cableway, woodland track for four-wheelers (used in summer), two picturesque sightseeing platforms with panoramic view of domestic volcanoes, helicopter pad, parking lot.
Services and amenities available for you include renting of cross-country and mountain skis, snowboards, snowmobiles and four-wheelers, chairlift (400 m), Russian-style bathhouse, billiards, gym, movie hall / convention hall.
You can find a lot of things to do in the Snow Valley which suit any taste and fit any season: heli-ski / heli-boarding, snowmobile-assisted backcountry skiing, ski-tour, snowmobile excursions, fishing, rafting, trekking, volcano hiking and many other activities. Individual and group programs and offers for corporate clients are also available.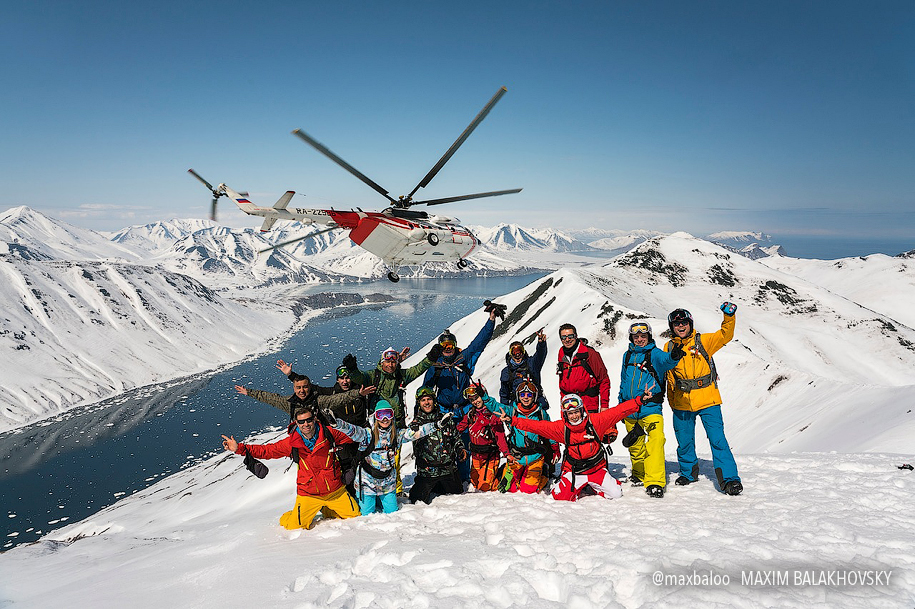 We have our own vehicle fleet (snowmobiles / four-wheelers / jeeps / vans / all-terrain buses / ratrack) and the team of professional guides, photographers and cameramen prepared to follow you to the unique places of the peninsula!
Video by Sergey Semenov, Stas Sedov, Alexey Matveyev and Maxim Balakhovsky. Stitching by Ivan Roslyakov
26 February 2021
Read more
Photogallery
360° Photo
Add your review about "Freeride at Snow Valley mountain lodge. Kamchatka"