Four Seasons. Forest Relaxation
The seasons – their natural beauty and unique qualities – have inspired people throughout history. They have been depicted in poems, paintings, and music. Since the advent of photo and video cameras, nature has been celebrated by a new army of artists and admirers. Let's take a walk through some of the most picturesque spots in the different months of the year, too!
Winter is a symbol of renovation, freshness and cleanliness. Snow wraps the ground and trees, creating unique patterns and silhouettes. A snow-covered forest becomes truly enchanting, full of magical sleeping giants. In the rays of the winter sun, the snow sparkles and shimmers like jewels, and in the moonlight, new colors are added to the palette of the northern latitudes by the aurora borealis. The landscape is now even more mysterious, fanciful, and especially sublime.

But the cold cannot reign forever: it is steadily ousted by spring, with its youthful bold assertiveness and lush variety of green shades. Artist Nature adds additional touches - the fog, which often envelops the forests and rivers in Central Russia. Trying to break through it, the sun gets tangled up in this thick mass, turning it into a carpet glowing from within.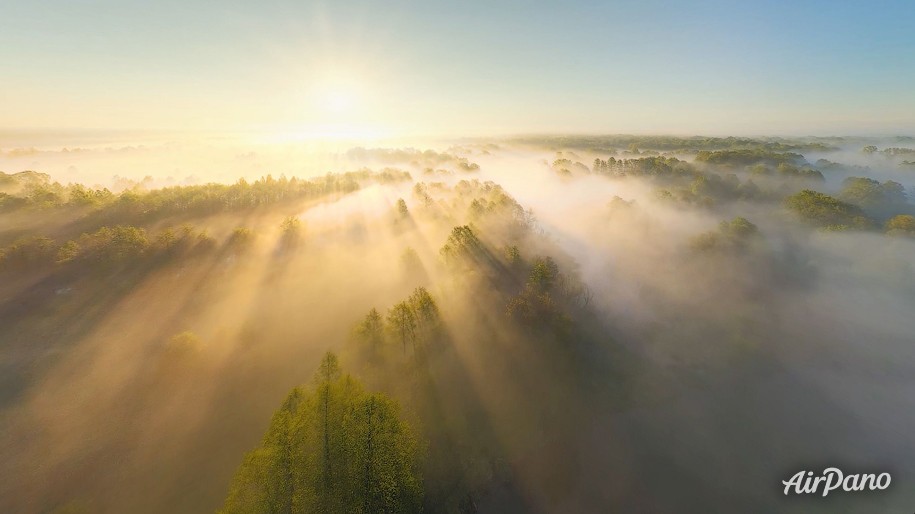 And now the plants have juiced up and fully unfolded their leaves – summer has set in. The tranquil and typically Russian landscape of endless forests, deep blue skies, and crystal clear rivers is the best illustration of the warmest time of the year.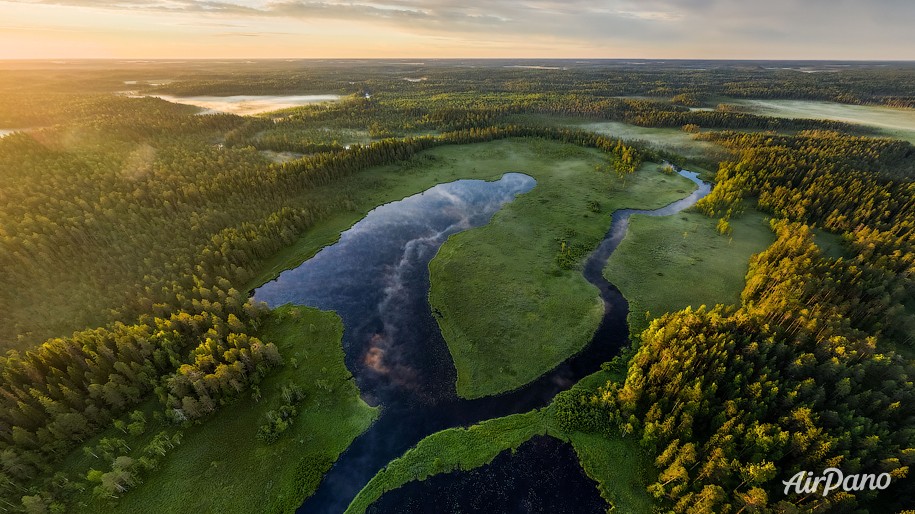 And when it's time to get ready for winter sleep, the trees are reluctant to shed their foliage. Before it happens, they bloom again with the bright colors of autumn leaves. There are all sorts of shades of yellow, orange, and red – the forests seem to be competing, showing off their best outfits. Golden Autumn is the hallmark of northern nature and the glorious song of autumn. Then winter comes again, and the cycle repeats.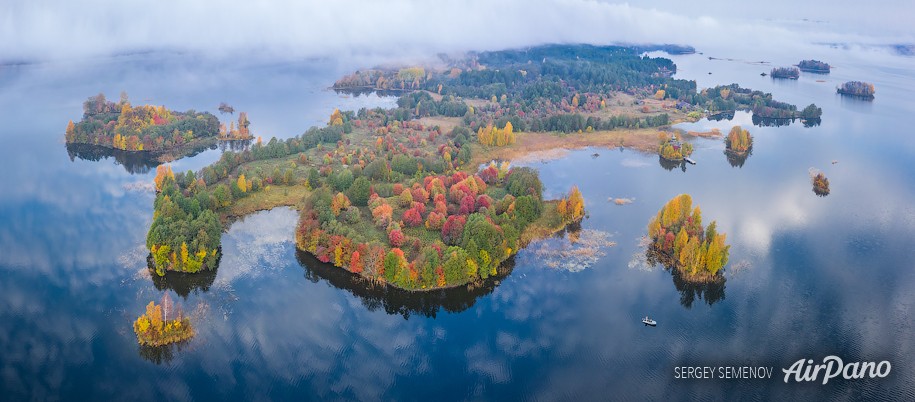 Every season is fascinating in its own way! We hope you have enjoyed this little journey through time with AirPano!
14 January, 2022
Read more
360° Photo
Add your review about "Four Seasons. Forest Relaxation"