Namib Desert, Namibia
Namibia is situated on the south-west Atlantic coast of Africa. The Namib Desert, extending along the coast and covering about 20% of the territory of the whole country, represents the country's natural environment. The sand moved by the wind from south to north forms spectacular dunes.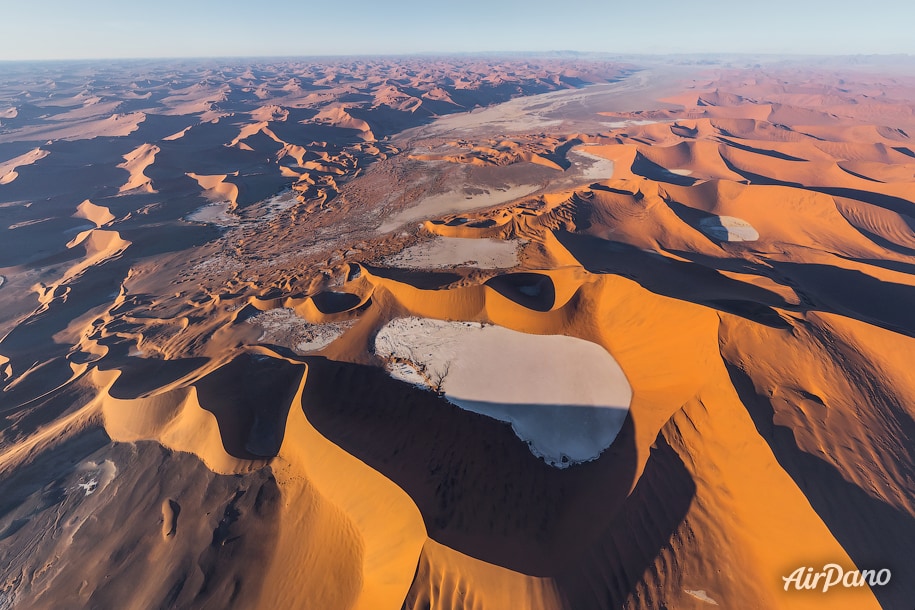 The sand here is 5 million years old! Some dunes are so famous that they have been given their own names, for example Dune Forty Five: it is in the Sossusvlei area of the desert, at the 45th kilometre of the local road. One of the dunes shaped like a giant crab's claw! That's how this dune has been named - the Claw.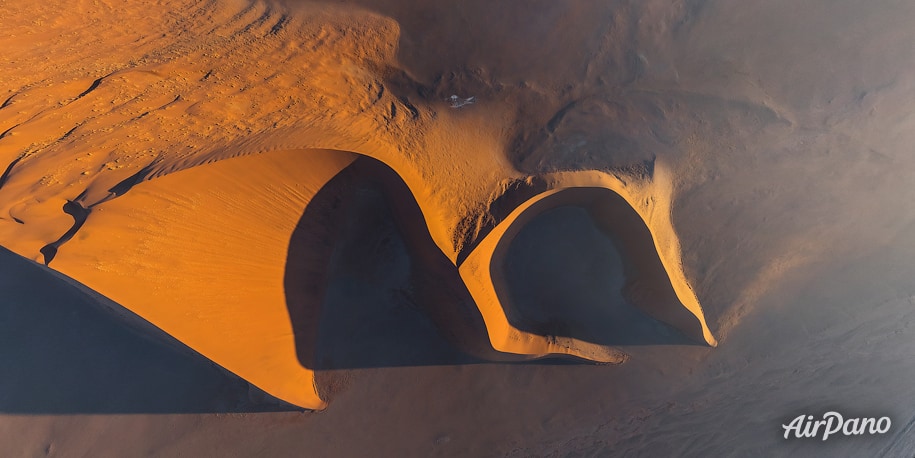 The dunes stretching in the Sossusvlei area are known as "star" dunes: the wind approaches them from all directions and makes them take a variety of shapes. And this place, in the distant past, was an oasis. Then the sand and the sun wiped out the plant life, and now this is the Dead Vlei, or, if translate its name more exactly, the "dead marsh".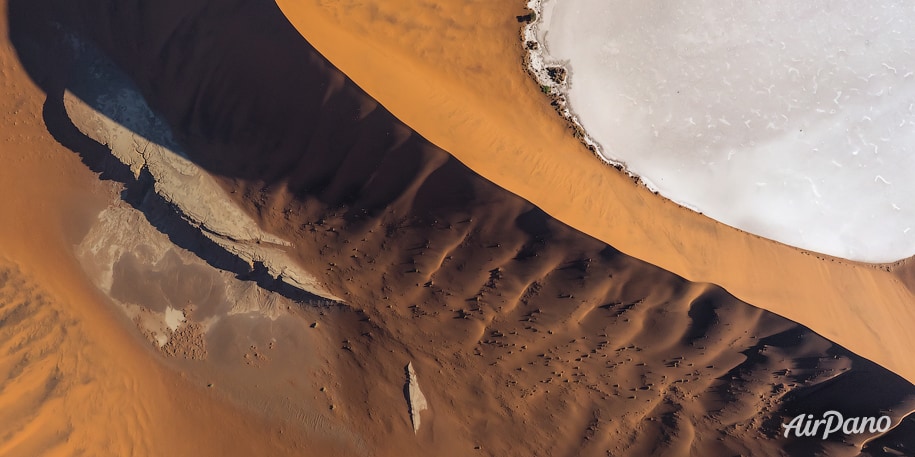 The tallest dune in the Sossusvlei area has a name Big Daddy dune. It is 325 metres high. Given that most of the dunes are no higher than 40 meters, this dune looks very impressive.
The Namibian coast is folded in thick fog. Among other perils are massive rocks, storms and the cold Benguela Current. One of the parts is even known as the Skeleton Coast: far too many ships and sailors perished here, never reaching the land. But from up high, it is just a part of the vast, magnificent and deadly Namib desert.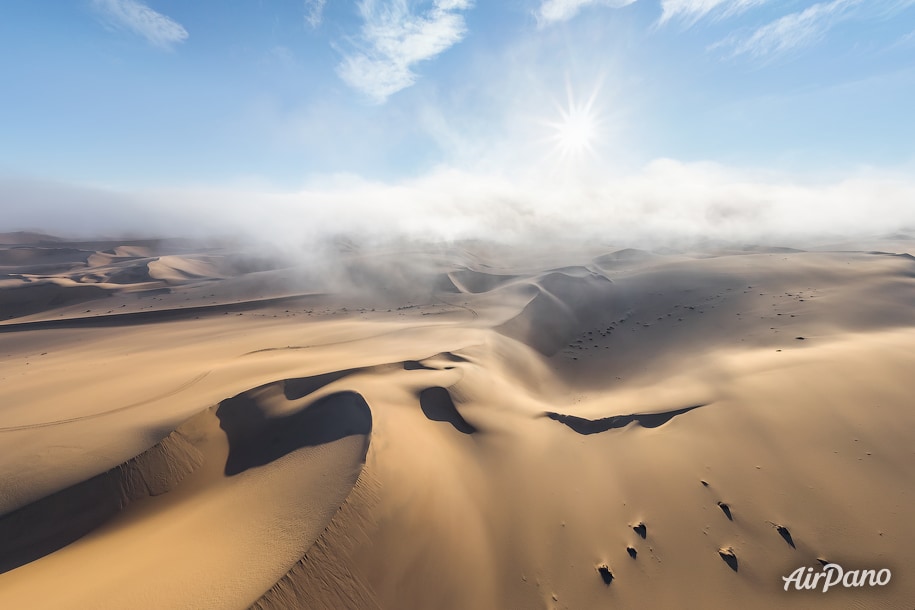 Everywhere you can see queer forms of the sand, created by the wind! You won't see a single identical shape, every dune is twisted in its own unique way, casting extraordinary shadows and creating one incredible mosaic.
Photo and video by Dmity Moiseenko
21 October 2022
Read more
Photogallery
360° Photo
Add your review about "Namib Desert, Namibia"