Salt Lake Elton
There is a drainless salty lake Elton in the north part of the Caspian Depression that lies in the Volgograd region of Russia. The Lake lies 15 meters below sea level. With a surface of 152 square kilometers, it is the biggest mineral lake in Europe.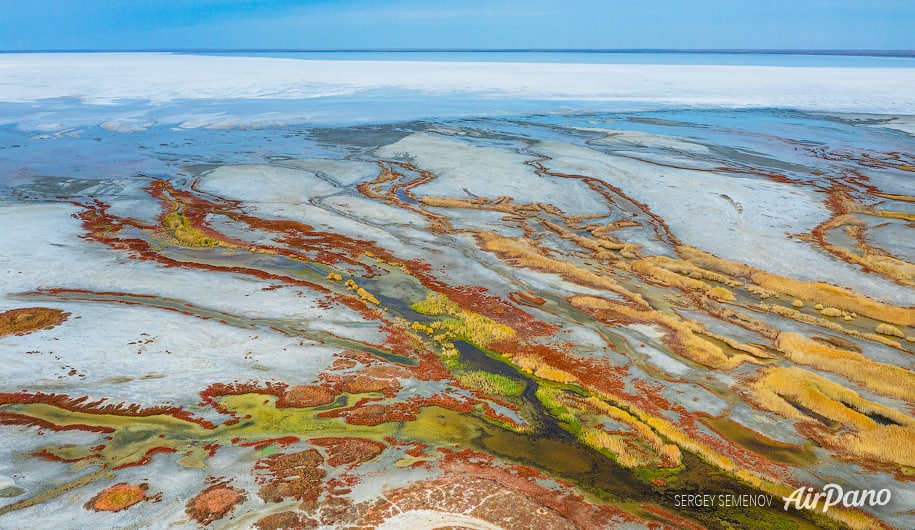 Elton Lake feeds mostly from the melting snow. In spring it is 1,5 meters deep. In summer it is completely dry and even seven mineral rivers that connect with it cannot raise the water level. There are significant deposits of salt on the bottom of the lake and beneath them a layer of mineral sulphurated mud. Salt as a product has always been highly valued and in the times of Ivan the Terrible salt mining was started here. The unique Elton salt was always considered better than ordinary. It is known that the court of Katherine II was provided with at least two tons of salt annually.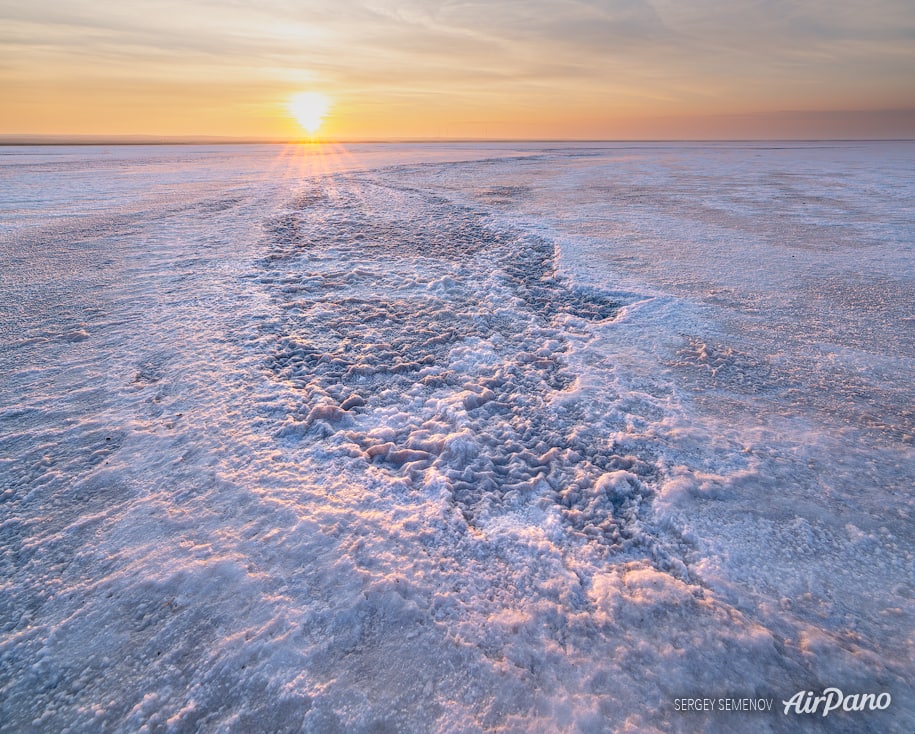 Microalgae that saturate the water turn its color into red, which makes the salt pink, raspberry-red and purple. It is said that the name of the lake stems from the Turkic "Altyn-Nor", which means "golden bottom". Sunlight turns the color pattern from gold to purple, while the salty crystals shine like precious stones.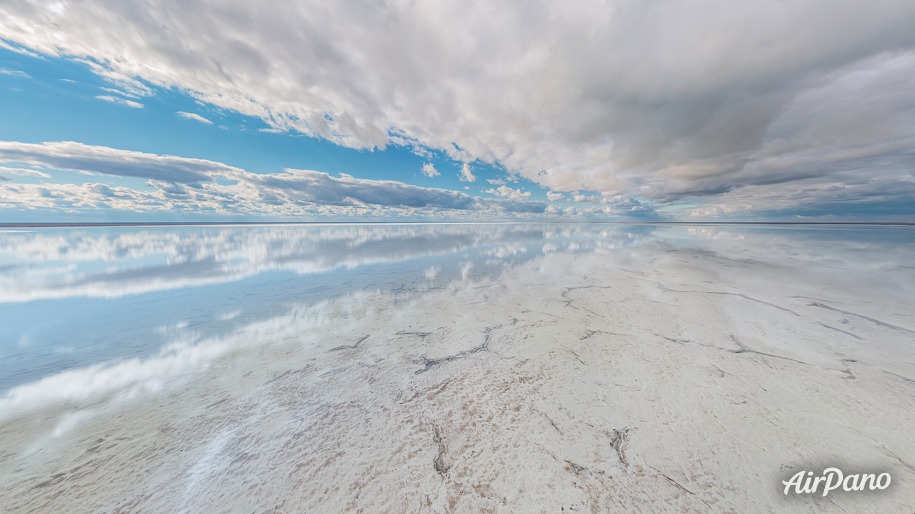 The Elton Lake is part of UNESCO biosphere network. The territory around the lake is part of the nature park Eltonskiy. The wildlands around the lake give harbour to many birds and animals. You may find herds of horses here as well.
The lake has always been considered a holy and medicinal place. The legends say that from time to time the sky master Tengri-Khan descends to renovate his eternal youth. The story has a good explanation: the water and mud of Elton are saturated with healthy elements and can compete with the healing mud of the Dead Sea.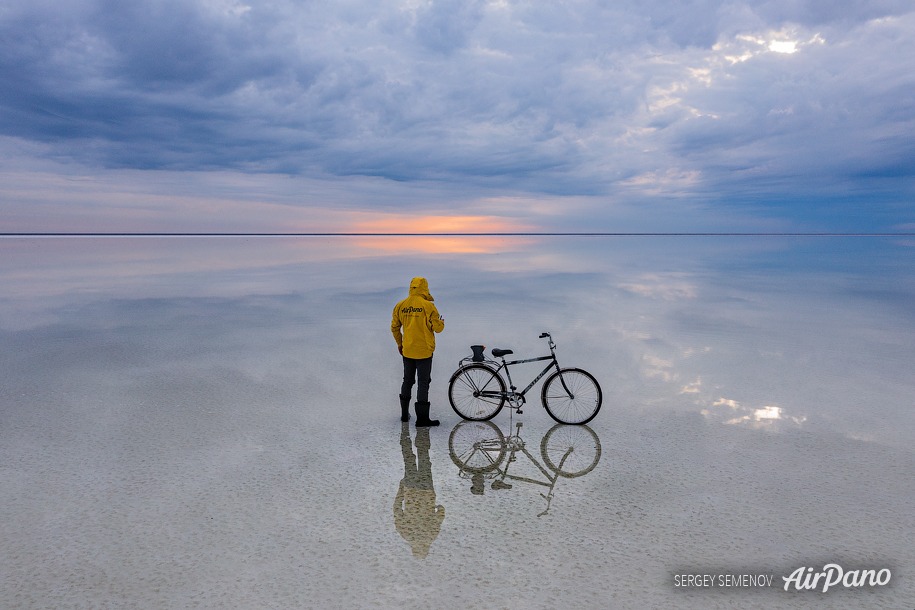 The first mud and bathing resort began operating on the beaches of the lake in 1910. In a couple of decades, a sanatorium was opened nearby.
Photos and video by Sergey Semenov and Stas Sedov
13 October 2023
Read more
360° Photo
Add your review about "Salt Lake Elton"