Kalyazin, Bell tower, Volga river
There are about eight dozen cities and towns along the banks of the great Russian river Volga. One of them is Kalyazin, which may not be among the largest places, but it has a very peculiar history. It was first mentioned in historical records in the 12th century. Then it was a fortress, which was located on the eastern border of the Principality of Tver. By the 19th century, the town had become a major trading hub. It was a center for fishing, shipbuilding and various crafts. There were two big monasteries in the town: the Trinity Makaryev Monastery and the Nikolo-Zhabensky Monastery. (Николо-Жабенский).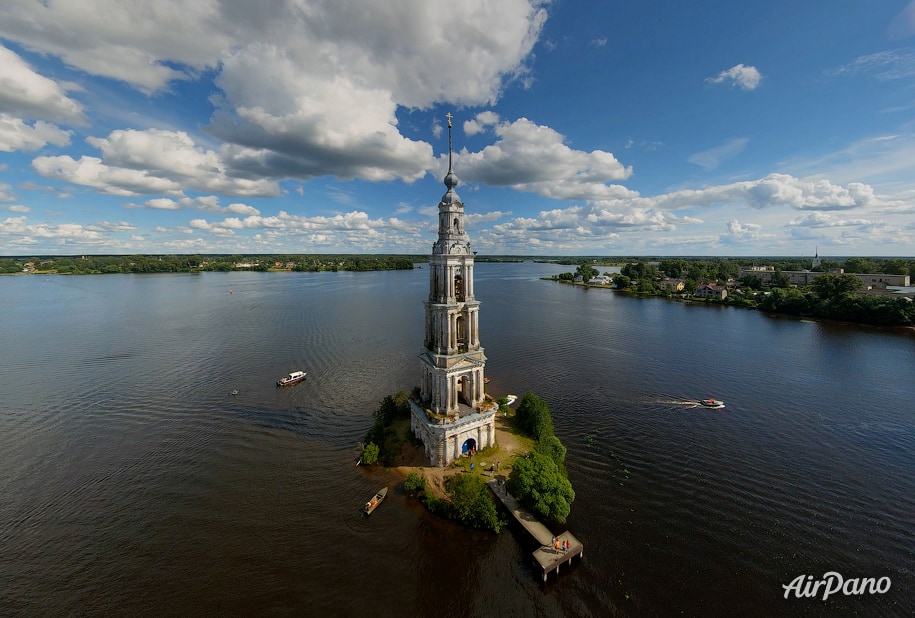 Unfortunately, today that time is evidenced only by chronicles and archival photographs. There is no preserved architecture of ancient Kalyazin.
In the 1940s, a hydroelectric power plant was built on the Volga River near the neighboring town of Uglich. Although it was an important power supplier for Moscow, there was a heavy price to be paid.
When the Uglich Reservoir was created, over 20,000 people had to be displaced. Two hundred towns and villages were to be put under water. Kalyazin was also in the flood zone. The historic downtown still lies at the bottom of the reservoir.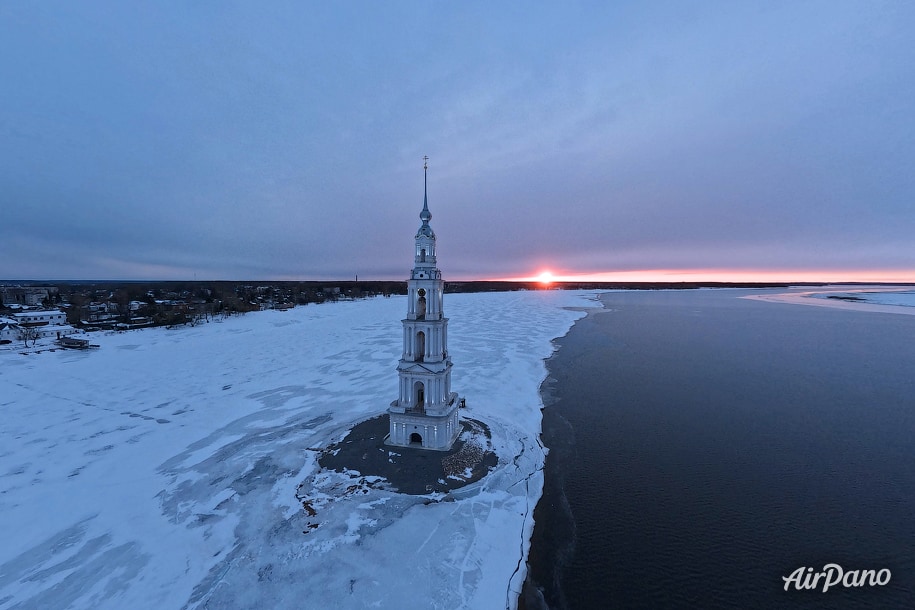 All that remains of the entire area of the Trinity Makaryev Monastery are a couple of small patches of land. The thing that reminds us about the Nikolo-Zhabensky Monastery is the bell tower of St. Nicholas Cathedral. Now it is the main sight of Kalyazin.
It was built in 1800 in the style of classicism. It had five tiers and a dome.
Being 74.5 m high, the bell tower could not go completely under water, so it was used as a lighthouse for a long time and since the 2000's church services have been held there. Yet, the bell tower remains surrounded by water!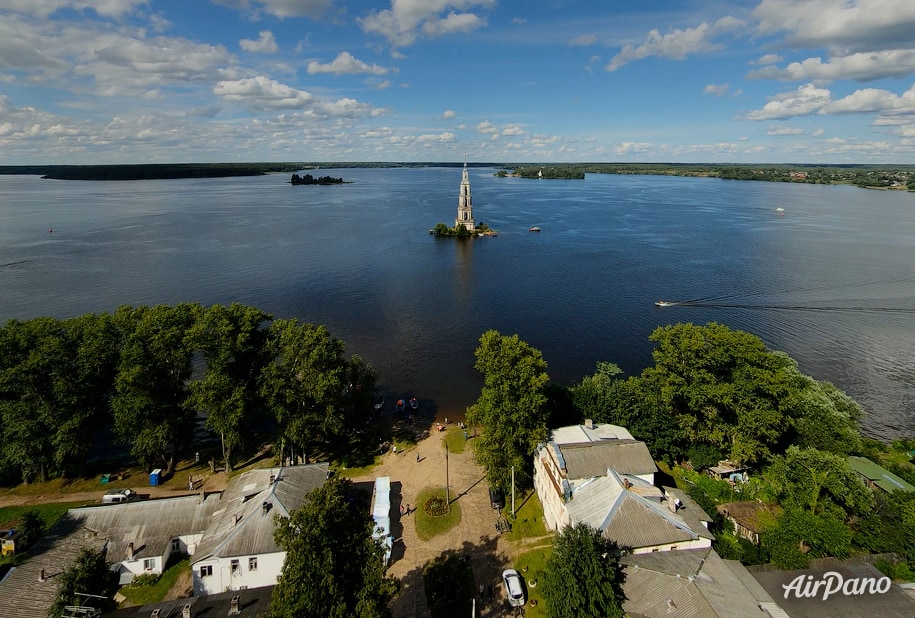 It is an absolutely amazing sight with a teaching moment: the lost heritage reminds people how important it is to preserve the old landmarks.
The entire scenery around Kalyazin is simply gorgeous, and not just because of the bell tower. The Volga itself is considered to be one of the most beautiful rivers in the world; it is delightful at any time of year and in any light.
Our video allows you to enjoy these unforgettable views.
Video and photos by Stas Sedov and Olga Shutova
16 December 2022
Read more
360° Photo
Add your review about "Kalyazin, Bell tower, Volga river"