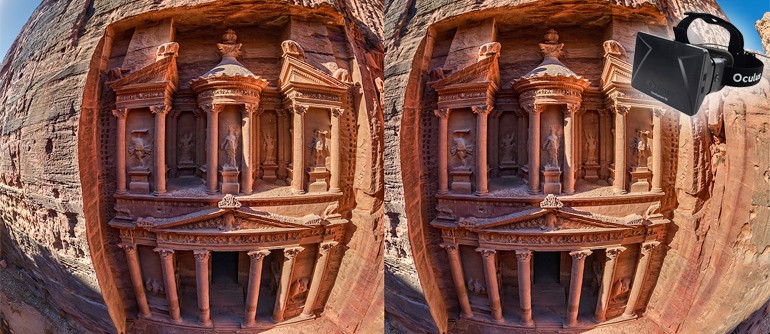 Today AirPano offers a great opportunity to all owners of Oculus Rift glasses. We have created a first virtual tour with support of Oculus VR technology. Unique landscapes of the ancient city of Petra is perfect for demonstrating the virtual reality devices.
Please note, NPVR Browser Plugin has to be installed first. For the time being Oculus VR is supported by the following browsers:
— FireFox and Google Chrome (for Windows)
— FireFox, Google Chrome and Safari (for Mac OS X).
You can see the virtual tour with panoramas of Petra in Oculus Rift here.
Read more
Add your review about "Oculus Rift support is added"