News / 7 million views in one year!
To everyone's surprise, a humorous panoramic photo shot by Sergei Semyonov in front of a window of a 37 floor Millennium Hotel in New York (7 million views) left behind our most popular and unique panorama shots in the skies above the pyramids of Egypt (3 million views) and Taj Mahal (2 million views)...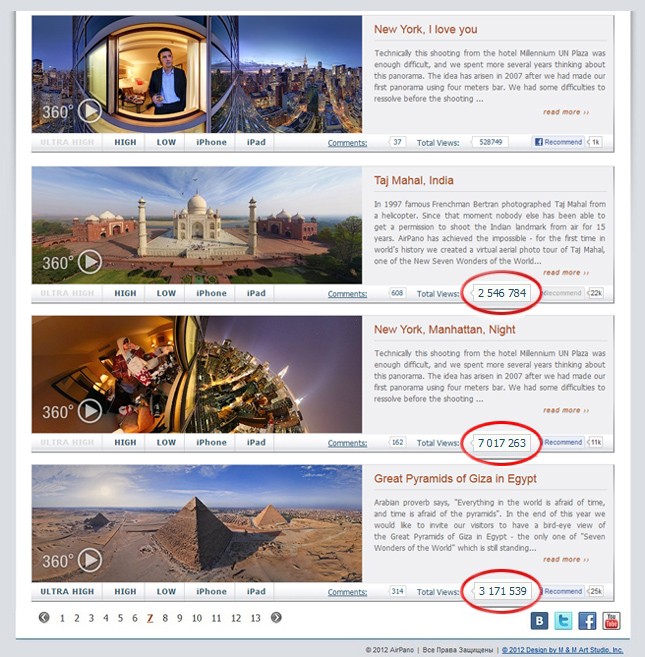 It's worthy to mention that the reason for Sergei's visit to NY was to shoot entirely different panorama where in the same window he portrayed a romantic man with a glass of wine in his hand. That panorama was the first one to be published on our website. We sent it to the Epson International Pano Awards 2011, where we were awarded the third prize.
A screenshot from that panorama won the Grand Prix at Photosight Russian Awards 2011 (Photosite is the largest Russian Internet website dedicated to the author's art photography). We wrote a long article in which we described difficult shooting techniques in detail.
But totally different panorama turned out to be the most popular one, the one we didn't even plan to show to anyone. It's a miracle!