Articles / Why did AirPano choose Nikon
There are continuous debates concerning which camera is the best. Sometimes they even turn into fights between admirers of one or another brand. The aim of this article is not to find out which lenses are the best, which brands tend to have bluish tones and which to have yellowish ones, or to give our preference to a particular model. We shall tell you why we have chosen Nikon. We would like to underline that our project has very special purposes: we shoot panoramas from the air. That is why we have special requirements for our technique.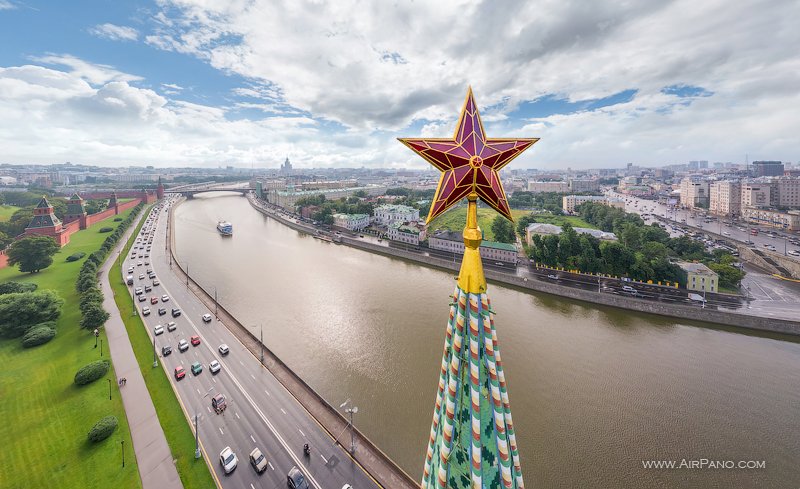 Canon had long been our preferable brand, because they were leaders in the sphere of digital photography at that time. Full-frame models, such as EOS-1Ds Mark II (2004) and Canon EOS 5D (2005), were highly valued by photographers from all over the world. And Canon EOS 5D Mark II, released in 2008, is still used by many professionals. That very year Nikon released a new camera Nikon D3X, which slightly excelled their competitor in resolution and other characteristics, but this model appeared to be much more expensive.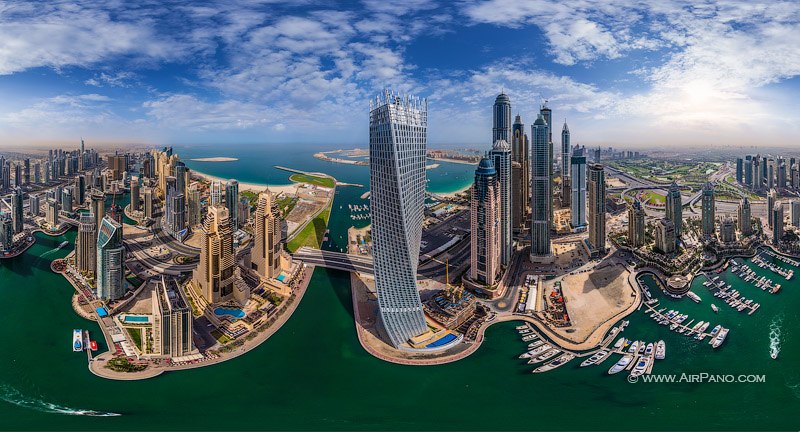 We shot our first panoramas from helicopters and used Canon 1Ds Mark III, and later Canon 5D Mark II. These cameras ensured quite acceptable resolution and we were getting quite good pictures at high ISOs, so we could take photos in the night. Later on, we started to use radio-controlled flying devices — copters — to make panoramas, so the question of weight became very important. In this way we could use only 5D Mark II as it was the lightest camera we had. Practically, in 2011 Canon was still beyond comparison.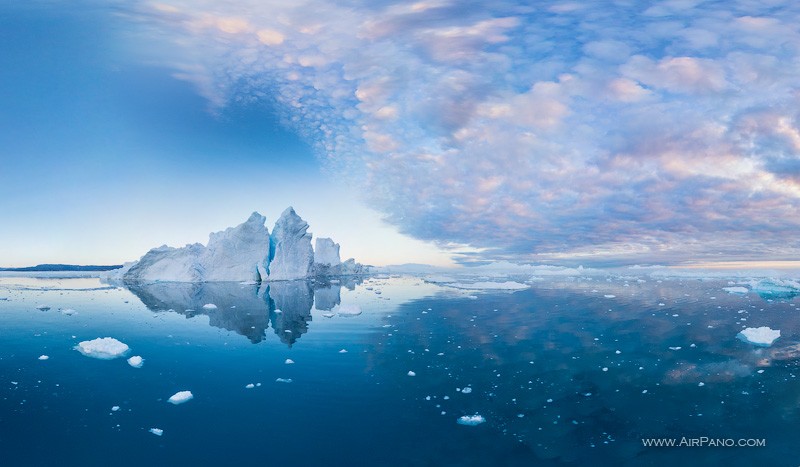 Meanwhile the interest concerning our project was increasing, so it resulted in the demand for our high-quality panoramas to be published in magazines or at exhibitions. It meant higher requirements for the quality of photos and more detailed pictures. That is why we were fascinated by the announcement of Nikon to release D800 in 2012. This camera had 36-million pixels, comparing to a new Canon 5d Mk III, which had only 22-million pixels. Certainly, the number of pixels is not the most important thing in photography, but the difference in details was tangible and it was important to our photos.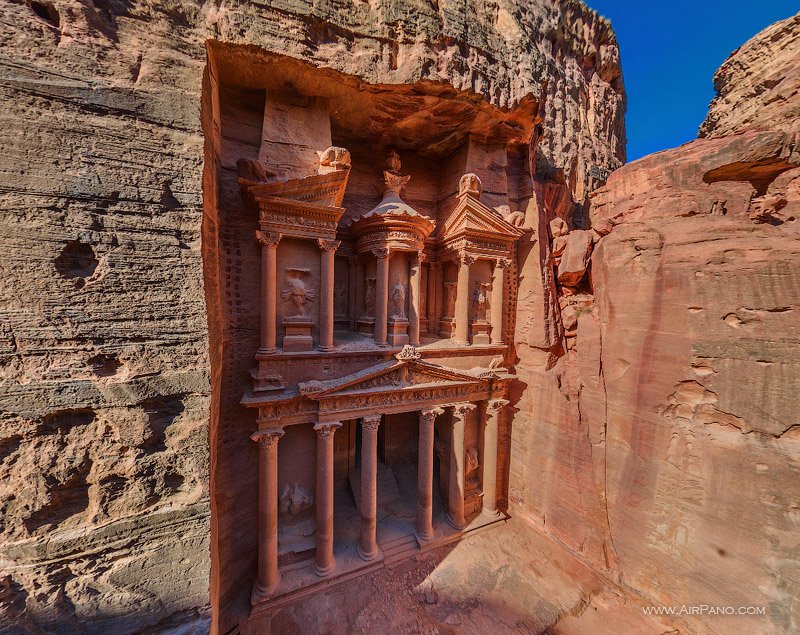 The second advantage was the expansion of the dynamic range which allowed us to get more detailed shades and to shoot high-contrast photography. While testing this camera we found out that despite the high number of pixels the noise at high ISOs was comparable to one of Canon 5d Mk III. But there were also some disadvantages: having a smaller size of a pixel it was easier to blur the picture. However, Nikon D800 had more advantages than disadvantages, so in summer 2012 we started to use it. And here we came across some new problems. It was impossible to get output of the video because of a different format connector (we solved it with the help of a converter). The file size became much larger, so we also had to buy high-speed memory cards. In addition the camera was slightly heavier.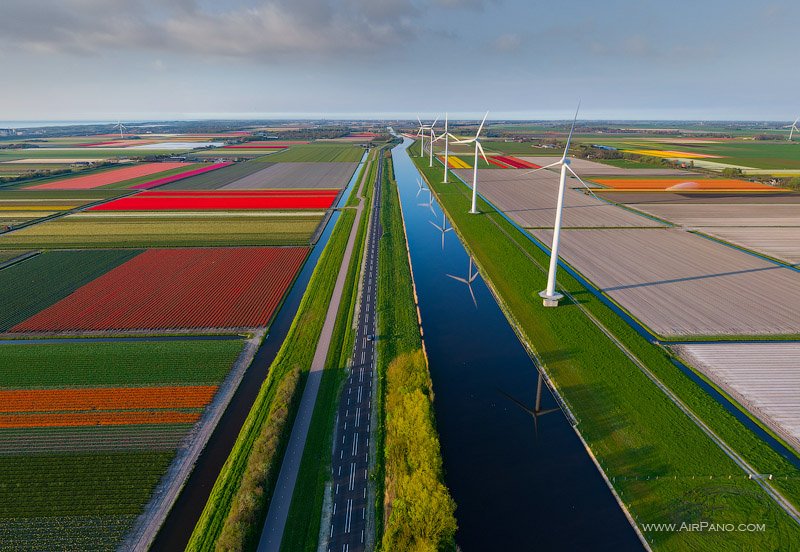 The change of the system is always not an easy thing. Besides getting used to new functions and menu organization, we had to change all our lenses and accessories. We were testing the camera for several months. We must be sure that our equipment is reliable and that we can use it in any severe weather conditions. While making panorama we lift our copter into the air at quite a high altitude in different places: above sea, near waterfalls, in deserts. Firstly, Nikon D800 served as our reserve camera in expeditions, but it showed its best qualities and passed different tests successfully. In summer 2013 we completely switched to Nikon. That year we visited Greenland, Morocco, Monaco, UAE, Jordan, Austria, The Netherlands, and we were quite contented having used this camera.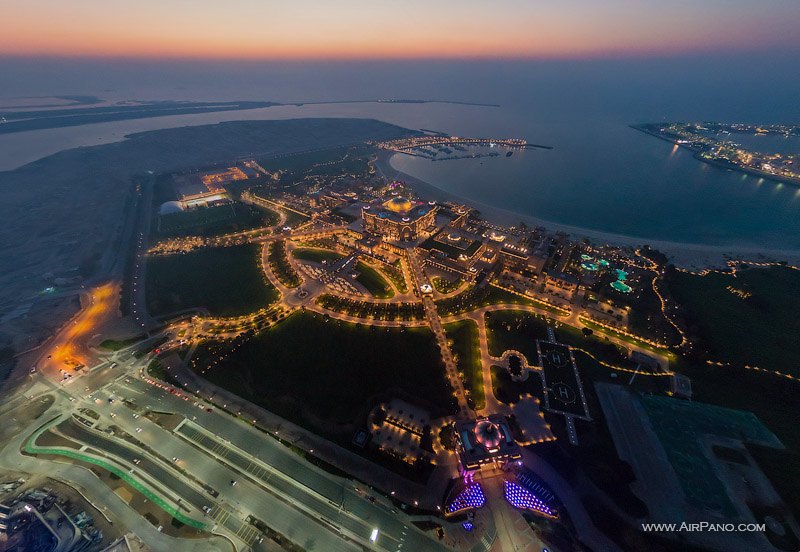 Thanks to Nikon our panoramas became more detailed. That was proved by the visitors of our website and our demanding customers, who require high quality when ordering large size photos. The expansion of the dynamic range allows getting more detailed shades in the picture. It truly helps when we take photos indoors or in the scene with a lot of shadows. The night shooting (like in Grozny or Abu-Dhabi) became more accessible: we can take photos at higher ISOs with less noise. Generally, we are satisfied with our choice.
And the question what is better for a beginner — Nikon or Canon — is still open. Depending on the genre one is free to use different cameras, lenses and accessories.