Poppy Field, Armenia
Poppies are one of the most beautiful flowers that bloom at the beginning of summer. During the expedition to Armenia, our film crew came across a whole field of wild poppies. We captured this amazing sight both at eye level and flying over the field on a drone. With the help of 360 video technology, we tried to convey the atmospheric dawn in the mountains, the breath of the breeze, the singing of birds, the buzzing of bees - all of these you can find in our relax video, the only thing that is perhaps missing is the wonderful smell of the meadow and flowers.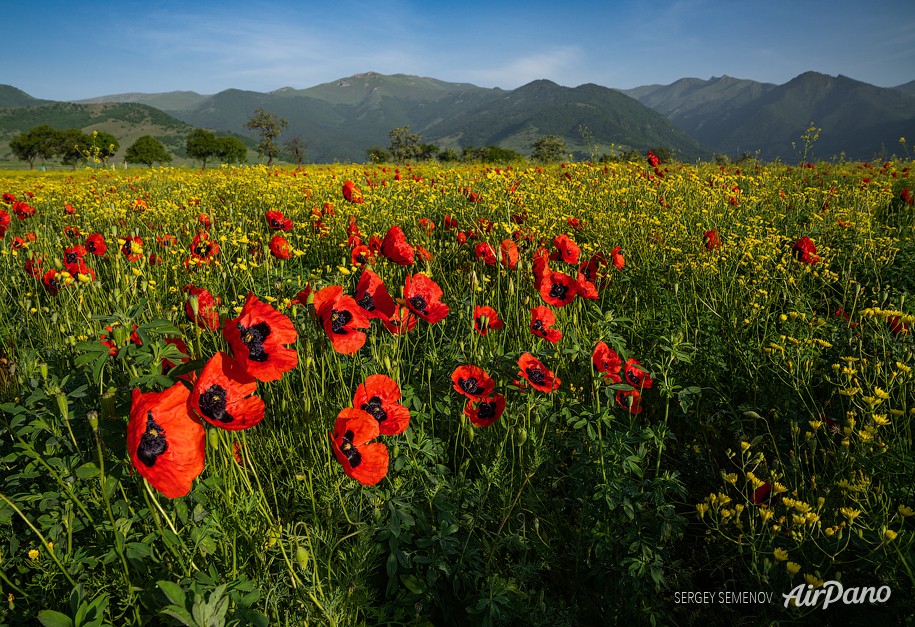 Photos and video by Sergey Semenov
27 May 2022
Read more
Photogallery
360° Photo
Add your review about "Poppy Field, Armenia"