Zhivopisniy Bridge, Moscow
One of the new cable-stayed bridges in Moscow got its official name "Scenic" ("Zhivopisniy") not just randomly: it is one of the most beautiful bridges in Russia. It was built in 2007 and has since rightfully obtained a place in the most popular sightseeing places list of the capital.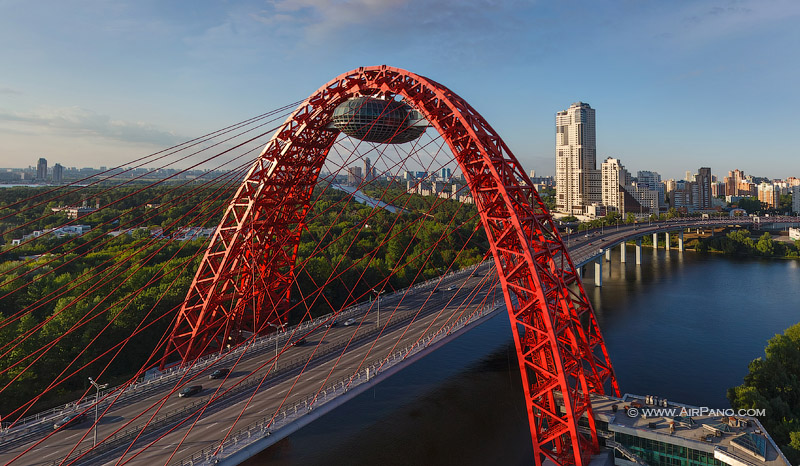 Moreover, Scenic is the highest cable-stayed bridges in Europe. The height of the arc is 105 meters and the length of the main span is more than 400 meters: this was needed for the ships and vessels to pass safely. There are other astonishing parameters: being 40 meters wide the whole length of the bridge is 1,5 kilometers and a whole kilometer is stretched above Moscow River.
In order to make a beautiful and precise video of the bridge in 360 we decided to fly through it. For this purpose we had to use all our experience in shooting and editing spherical contents.
Authors of the video: Stas Sedov, Sergey Shandin and Ivan Roslyakov
16 September 2016
Read more
Photogallery
360° Photo
Add your review about "Zhivopisniy Bridge, Moscow"