Grozny, Russia
We invite you to a journey to Grozny, the capital city of the Chechen Republic. The main focus of our photo expedition was the Akhmad Kadyrov Mosque, officially known as the "Heart of Chechnya". It is a mosque of amazing beauty. The exterior walls are adorned in travertine marble, and the interior walls are decorated with white marble brought from Marmara Island (Marmara Adasi in Turkish), which is located on the Sea of Marmara.
The "Heart of Chechnya" is the largest mosque in Russia and is one of the largest in Europe. Photo panoramas of this interesting place you can see here.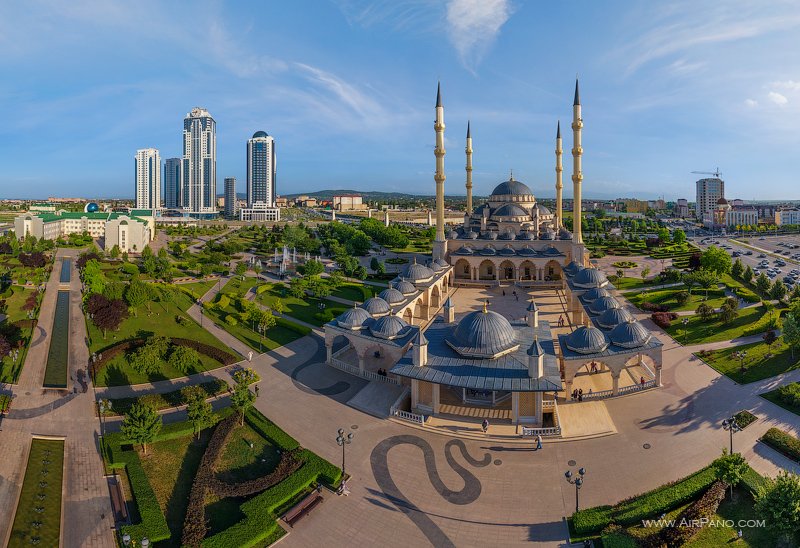 Authors of the video: Stas Sedov, Sergey Shandin and Ivan Roslyakov

24th December 2014
Read more
Photogallery
360° Photo
Add your review about "Grozny, Russia"