Oculus Rift support is added
---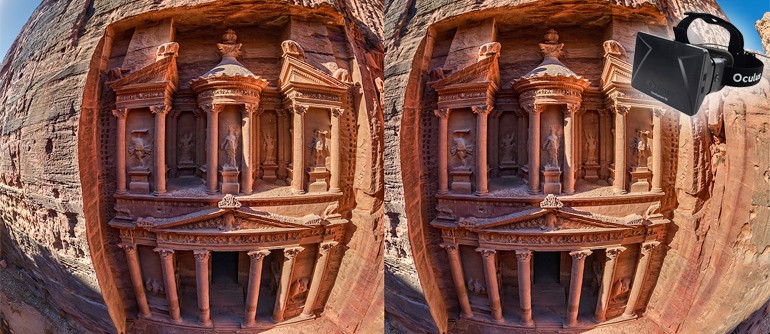 Today AirPano offers a great opportunity to all owners of Oculus Rift glasses. We have created a first virtual tour with support of Oculus VR technology. Unique landscapes of the ancient city of Petra is perfect for demonstrating the virtual reality devices.
Please note, NPVR Browser Plugin has to be installed first. For the time being Oculus VR is supported by the following browsers:
— FireFox and Google Chrome (for Windows)
— FireFox, Google Chrome and Safari (for Mac OS X).
You can see the virtual tour with panoramas of Petra in Oculus Rift here.
Comments
2016-09-19 03:55:20
5 from 5
"Awesome - please find a way to get on VR!"
Mechiel Du Toit, USA
Varvara, AirPano: Meichiel, we've added VR button on our 360 photos. And our 360 videos have this button on YouTube. Just open them on your mobile device.
2014-09-15 23:12:45
5 from 5
"When will it be available for all pano ??"
Didier Boulet, Belgium
Varvara, AirPano: Didier, we will not convert our panoramas for Oculus Rift, until we have no sponsor for it.
2014-05-11 06:21:13
5 from 5
"Amazing stuff. I have been taken to places that, at my age and financial status there is no chance of seeing.
Thanks so much.
I rank this a 10 out of 5.
Don Sutherland"
Don Sutherland, Canada
2014-04-20 00:30:14
5 from 5
"I Appreciate & Praise The Outstanding Work You've Done! For Me, It's The Best Ever Website I've Seen... 'AIRPANO ROCKS'!"
Waqas Shaikh, Pakistan