President of Russia V. V. Putin handed AirPano the Grant Certificate from the RGS
30-04-2013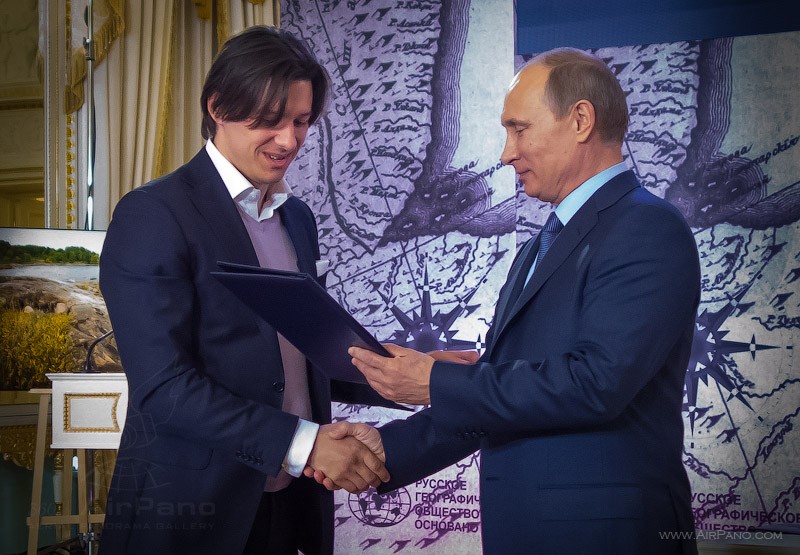 The meeting of the Russian Geographical Society's Board of Trustees was held today, on April 30th, 2013, in St Petersburg. President V. V. Putin and Mr. S. K. Shoigu, the Minister of Defense of the Russian Federation participated in the meeting.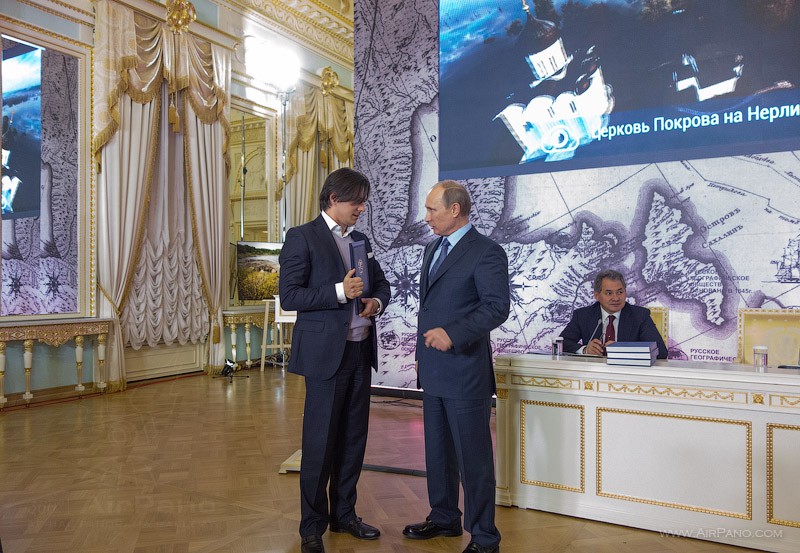 During the award ceremony President V. V. Putin handed Sergei Semenov, the representative of AirPano team, the Grant Certificate from the Russian Geographic Society (RGS).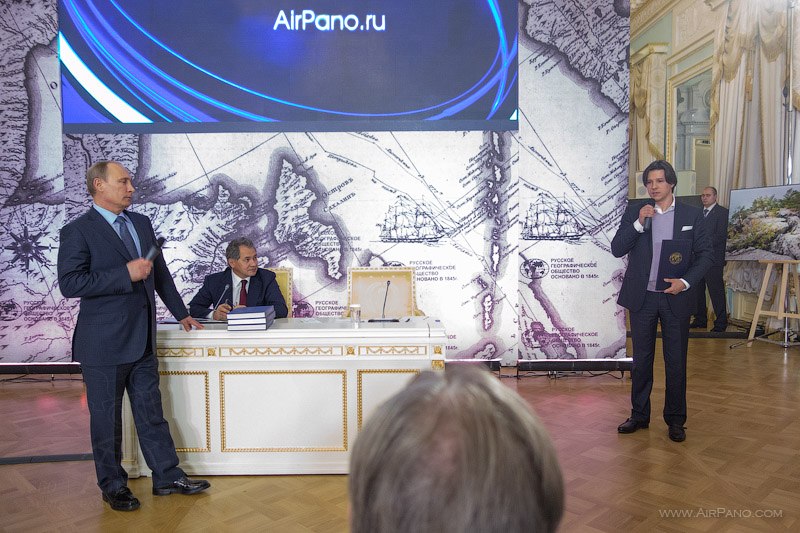 Based on the findings of RGS Special Committee, AirPano project was nominated for a monetary grant to develop virtual tours over most remarkable locations in Russian Federation in 2013.